Klaviyo is an automated marketing campaign solution that focuses on email, social advertising, and analytics. By linking your Klaviyo account with Postscript, you can grow your SMS subscriber list through Klaviyo forms, popups, and email lists.
You will need to set up your Klaviyo integration before numbers can flow through to Postscript. Learn more about the setup process here.
Understanding Klaviyo Lists
---
Klaviyo lists allow you to organize subscribers who opt-in via a specific popup or form. When you create a popup or form in Klaviyo, you assign a list to the modal.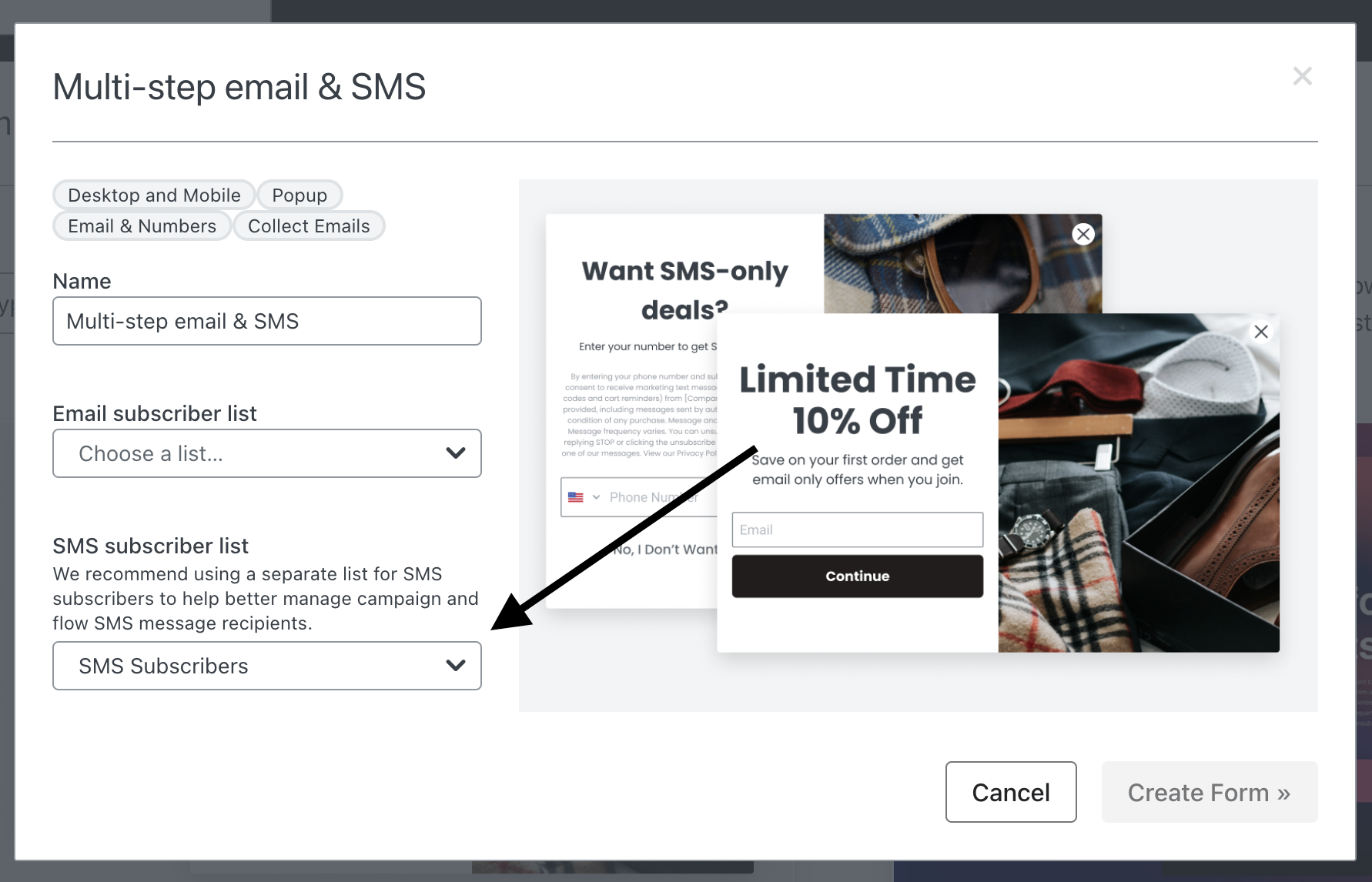 Once someone opts-in using that form or popup, they are added to the assigned Klaviyo list and flow through to Postscript.

How Email Double Opt-In Affects List Syncing
---
Klaviyo defaults their lists to double opt-in. This means that email subscribers will receive a confirmation opt-in email. Email double opt in can affect list syncing when collecting email subscribers with a Postscript popup, then forwarding those email addresses to Klaviyo.
If your brand has double opt-in enabled for email subscribers, Postscript will only forward an email subscriber to Klaviyo once the email subscriber has confirmed their opt-in.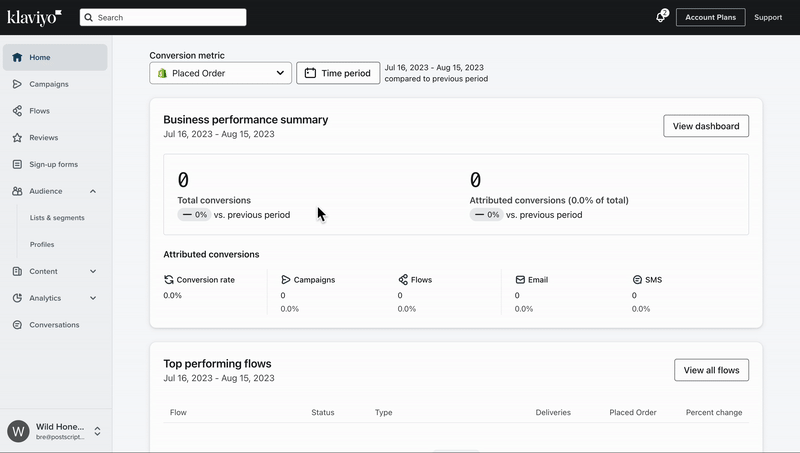 If you'd like to set your list to single opt-in to immediately forward email subscribers collected with Postscript popups to Klaviyo lists, you can do so by clicking into a specific list. From that list view, navigate to the Settings tab, then select Consent on the left-hand side. Under Opt-in process, you can select the Single opt-in radio button. Then select Save.
Understanding How Often Postscript Syncs Klaviyo Data
---
Postscript automatically syncs data for new Klaviyo lists when the Make available in filters option is toggled ON. Following the initial kickoff, Postscript syncs that data nightly.


Example: Today, you created a new Klaviyo list. Later today, you enabled that list in Postscript via the Make available in filters option. This list immediately began syncing to Postscript from Klaviyo. In other words, this list will be available in your Postscript account today.

Postscript syncs data for existing Klaviyo lists nightly.

Example: You re-activate an opt-in form assigned to your "New Subscribers" list in Klaviyo. Postscript will sync any new subscriber data from this list overnight.

Postscript updates the Accepts SMS boolean in Klaviyo every fifteen minutes.

Example: An active SMS subscriber has a profile in Klaviyo because they've matched on matching phone number in Postscript, email in Klaviyo, and customer ID in Shopify. This subscriber opts out of your SMS program. Their Accepts SMS boolean in Klaviyo will change from True to False during the next fifteen-minute sync time from Postscript to Klaviyo.

Postscript syncs Last Postscript Coupon to Klaviyo immediately.

Example: Today, you send a coupon to your subscriber who has a matching profile in Klaviyo. You'd like to follow up with this subscriber via email later today. The coupon in Postscript they were sent will be viewable in their Klaviyo profile today.
Additional Resources
---
Get Support
---
Have questions? Please feel free to reach out to our wonderful Support team at support@postscript.io or via live chat. You can also submit a support request here!
Need ongoing channel strategy guidance? Please fill out this form and we'll connect you to one of our certified partners.