Confirmed opt-in (also known as double opt-in) allows brands to require that subscribers confirm their desire to opt into recurring SMS marketing messages by replying "Y" to an initial text message.
If Postscript does not receive a confirmed opt-in, then the number is not added as a subscriber. By employing confirmed opt-in, you can:
Build a subscriber list that is verified and engaged, increasing potential ROI while decreasing sending spend.
Create a record of a subscriber's consent to receive your shop's recurring text messages, allowing you to prove the subscriber knowingly opted-in if you ever need to.
Validate phone numbers entered at checkout, in popups, or via forms which prevents someone from falsely opting in with a number that can't receive SMS messages (i.e., a landline).
In this article, we outline how confirmed opt-in works and provide you with some resources you can reference to ensure your SMS program is compliant.
How Confirmed Opt-In Works
---
After a site visitor enters their phone number in a popup, form, or checkout page, the popup will prompt them to confirm their opt-in. Here's an example: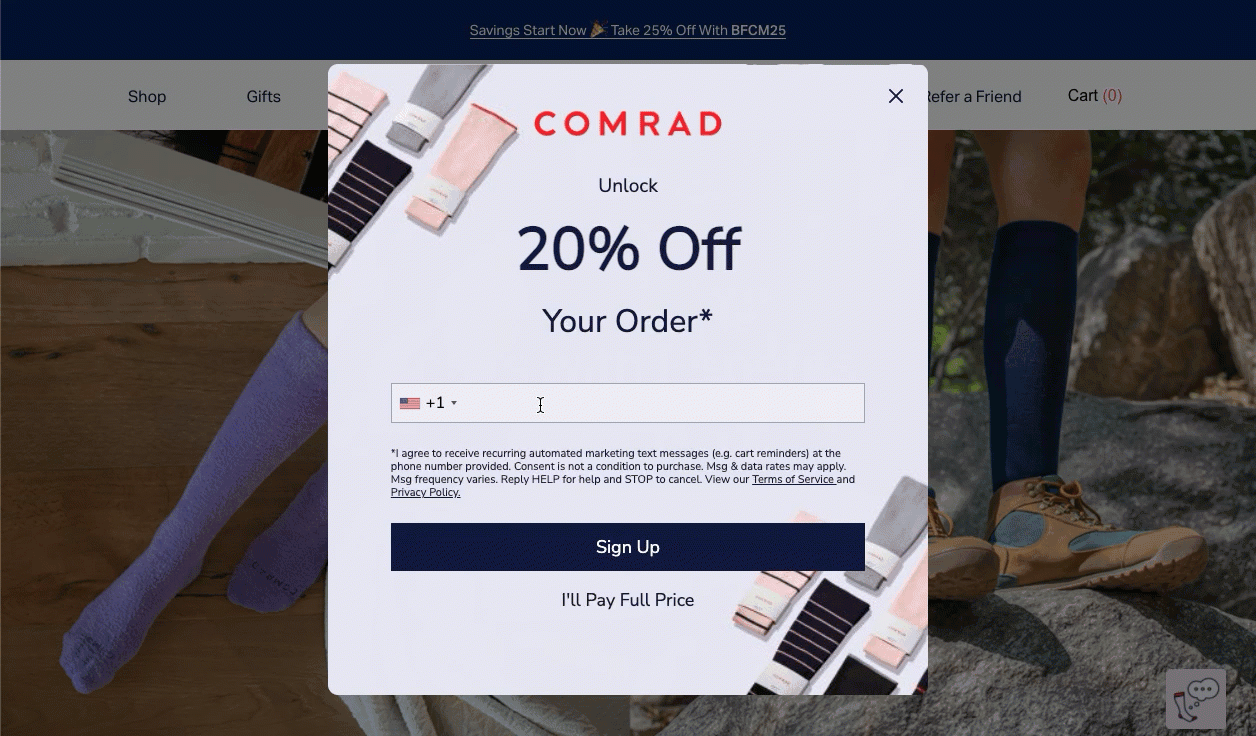 The subscriber will receive the following message on the mobile device that belongs to the phone number they entered:
Shop Name: Reply Y to subscribe to recurring automated promotional msgs (e.g. cart reminders). Msg & data rates may apply.
Once the subscriber replies Y, they'll receive the below confirmation message:
Shop Name: You're subscribed! Reply STOP to unsubscribe, HELP for help. Msgs powered by Postscript.
From there, subscribers will be ushered into any welcome series you have set up for subscribers who opt-in via popups, forms, or checkout.
Additional Resources
---
Get Support
---
Have questions? Please feel free to reach out to our wonderful Support team at support@postscript.io or via live chat. You can also submit a support request here!
Need ongoing channel strategy guidance? Please fill out this form and we'll connect you to one of our certified partners.