Access details for previously created keyword short links and QR codes so you never have to worry about losing an important list growth links or QR images.
View Keyword Short Links and QR Codes History
---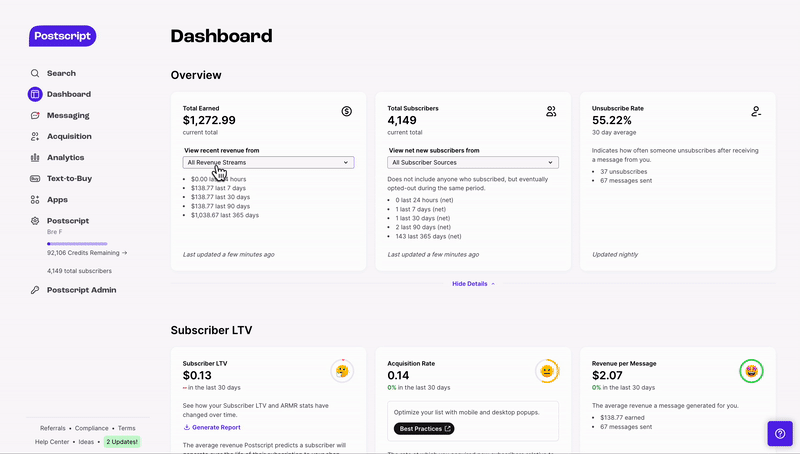 Select Acquisition in the side menu of your Postscript dashboard, then select Keywords.
Locate and select the keyword for which you wish to view short link and QR code history.
Scroll to the bottom of the keyword details page to view short link and QR code history.
Understanding the Short Link and QR Code History Page
---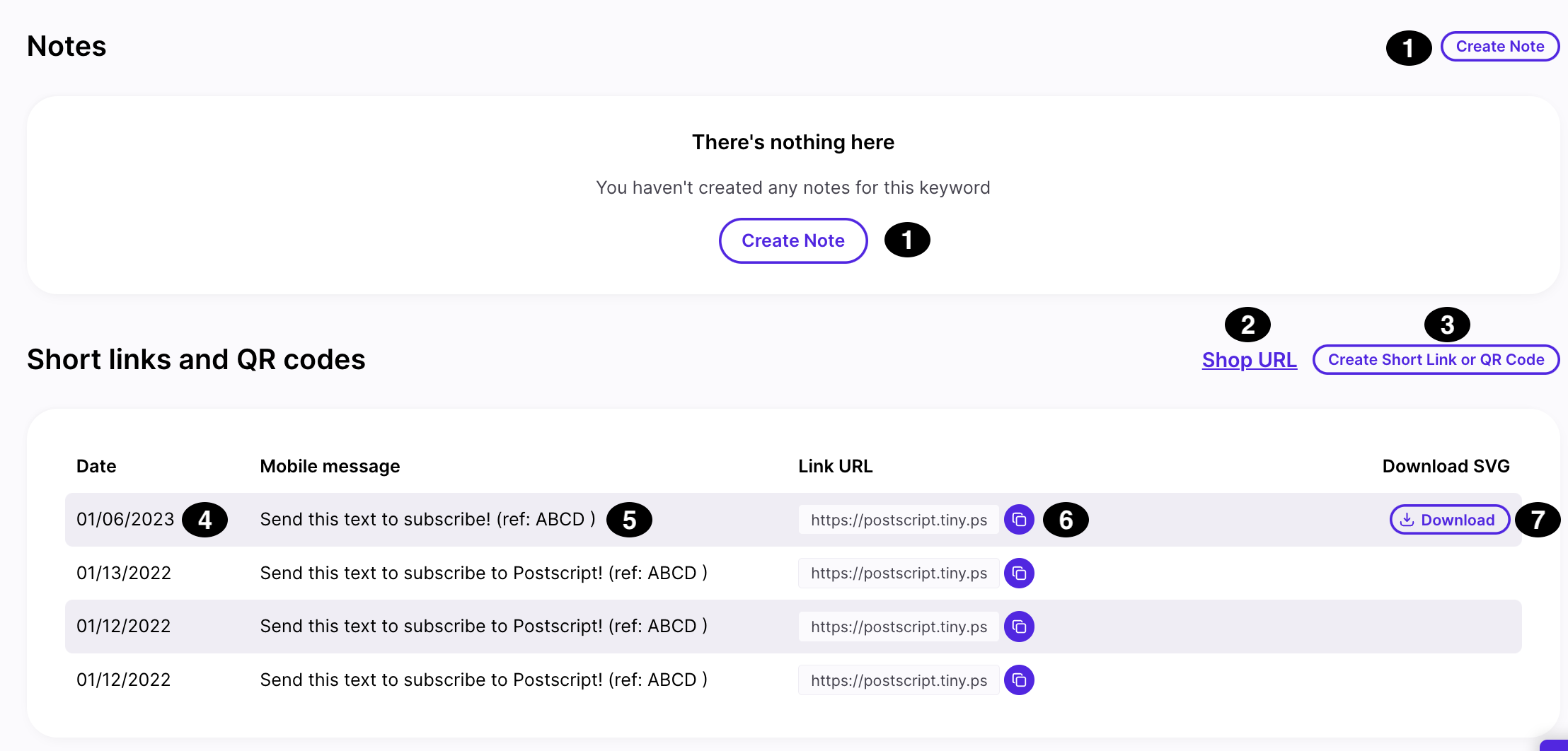 This page includes the following options and views:
Create Note. Add additional information for your team about the selected keyword.
Shop URL. A shortcut to the landing page created when you generated a keyword short link or QR code. This landing page will display the entire URL in the URL bar.
Create Short Link or QR Code. A shortcut to create a new short link or QR code.
Date. View the date you generated the short link or OR code.
Mobile Message. View the mobile opt-in message created (or customized) when you generated the short link or QR code.
Link URL.  View and/or copy the short link URL to your clipboard.
Download SVG. Download the QR image generated.
Additional Resources
---
Curious how you can bring subscribers back to your brand experience in-store or on packing? Check out this article for how to generate a QR code you can print on mailers and packaging.
Interested in collecting subscribers via giveaway or early access? Check out this article for how to build a dedicated landing page with Postscript to collect subscribers.
Already built a landing page and need to customize it? We've got you covered with the following tutorial.
Get Support
---
Have questions? Please feel free to reach out to our wonderful Support team at support@postscript.io or via live chat. You can also submit a support request here!
Need ongoing channel strategy guidance? Please fill out this form and we'll connect you to one of our certified partners.