Tip: Select any of the images or GIFs in this article for a closer look.
Postscript integrates with Zapier allowing you to share information between the two solutions.
About Zapier
---
Zapier offers brands an easy-to-use way to automate routine tasks and daily workflows. With Zapier automations, brands get back the time they can use to focus on other tasks.
Why You Should Set Up Zapier
---
Use Zapier to push subscriber information from ads or other lead-gen tools directly to Postscript.
Quickly create workflow automations with Zapier's no-code workflow builder.
Create a Postscript API Key
---
Select your Shop Name in the side menu of your Postscript dashboard, then select API.
Select Create Security Key Pair on the right side of the page, then confirm your action by selecting Yes.
Select Show in the Private Key column to reveal your API key. Copy this key or write it down—you'll need to enter it in Zapier later.
Create a Zap Using Postscript API
---
Select Your App Event
Your first step in creating a zap is selecting your app event. Your app event is the one you are connecting to Postscript through our API.
Here are some examples:
A new subscriber in Mailchimp (the event) and creates a new SMS subscriber in Postscript.
A user completes a Facebook Lead Ad (the event) and creates a new SMS subscriber in Postscript.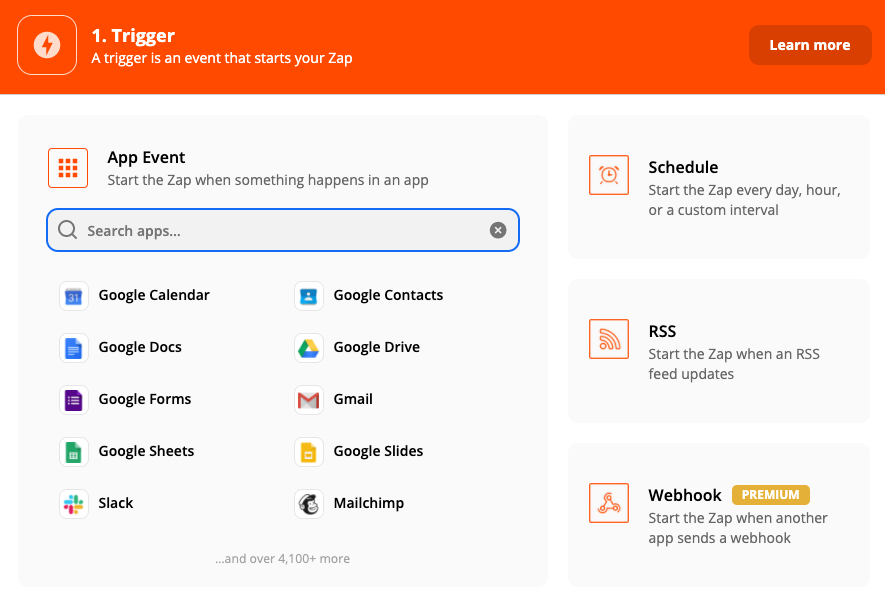 Once you select your app event, Zapier walks you through choosing a specific trigger event (i.e., user completes a Facebook Lead ad) and connecting Zapier to that app.
Add a Resulting Action
You'll need information available in our Postscript's API documentation to complete the next step. We outline that information below.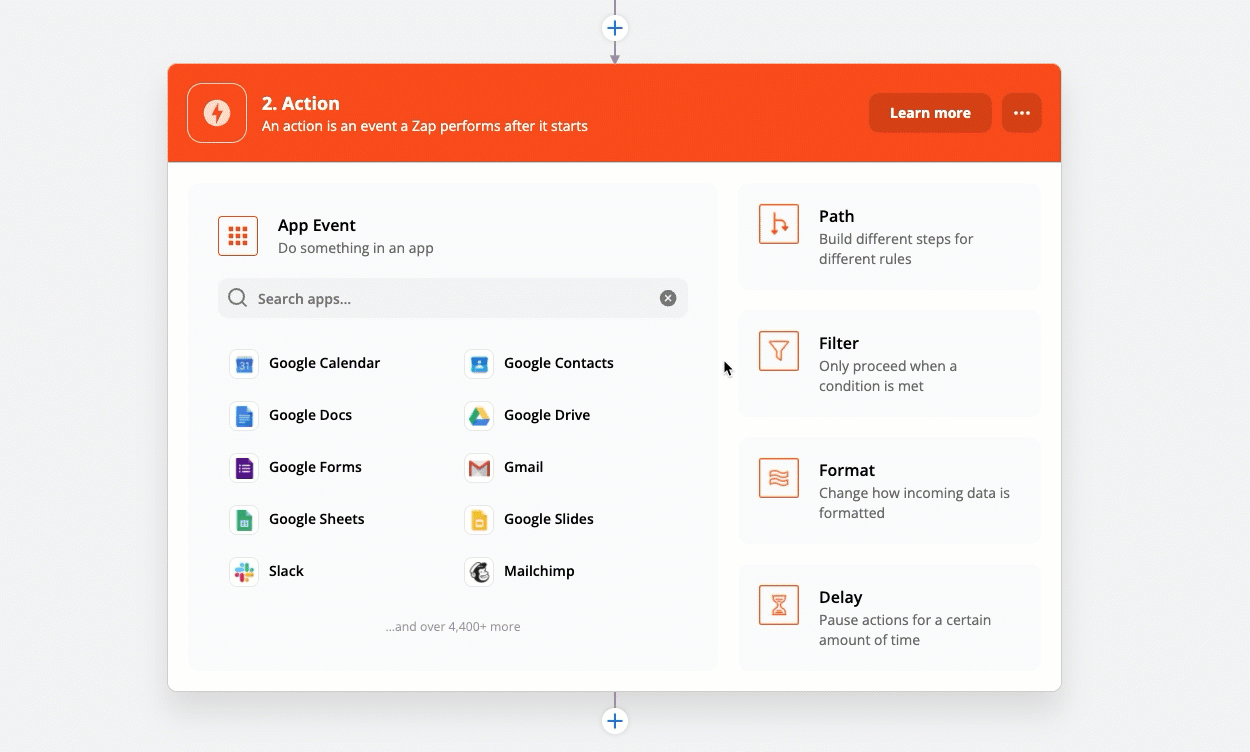 Select Webhooks as your second App Event.
For your Action Event, select POST.
Enter the below information in the corresponding fields:
URL
https://api.postscript.io/v1/subscribers
Payload Type
json
Data
 

    phone_number

[Phone number of subscriber from Zapier first step]

    keyword

[Enter a Postscript keyword. You can always create a new keyword, if desired. This helps you better track and target subscribers from this source.]

    metadata

[

Any JSON object, which can include email, shopify_subscriber_id, and tags that you can use to filter by to create segments or automations in Postscript.]

Headers
 

    Authorization

Bearer [Paste the API key you copied from Postscript.]
Receiving an error?:
If you receive a "You do not have permission to do that" error when creating an event, please ensure you have a space between 
Bearer
and your
Private API Key
. Your Authorization field should read, for example, "Bearer
sk_04a5cc906c792b7e9593fdceb6d" 
Once you're done, select Continue.
We strongly recommend that you test your new zap before publishing it to your target app. This helps you ensure it's working correctly.
Compliance Language Requirements
---
When collecting subscribers, the TCPA requires you to include necessary compliance language that informs visitors they are opting into SMS messaging from your store. You'll want to make sure you clearly display this language in your lead ads.
Here's the TCPA-approved compliance language:
*I agree to receive recurring automated marketing text messages (e.g. cart reminders) at the phone number provided. Consent is not a condition to purchase. Msg & data rates may apply. Msg frequency varies. Reply HELP for help and STOP to cancel. View our Terms of Service and Privacy Policy.
You should be all set to get started with Zapier!
   Note: When collecting subscribers using a list growth integration, subscribers will be prompted with a "Reply Y to Subscribe" text to confirm their opt-in. This allows your shop to confirm they are a valid, consenting subscriber. This Reply Y interaction is automatic and cannot be disabled.
Get Support
---
Have questions? Please feel free to reach out to our wonderful Support team at support@postscript.io or via live chat. You can also submit a support request here!
Need ongoing channel strategy guidance? Please fill out this form and we'll connect you to one of our certified partners.