Tip: Select any of the images in this article for a closer look.
Postscript helps you segment subscribers and customers based on historical data to ensure you are sending the right message, to the right person, at the right time. This feature enables you to target subscribers more strategically, increase your ROI, and thoughtfully engage your audience.
In this article, we walk you through how to view your segmented subscriber data.
View Subscribers in a Segment
---
Once you have created a segment, you can view a breakdown of the subscribers included in the segment. This breakdown includes past purchases, total spend, and message history related to each subscriber.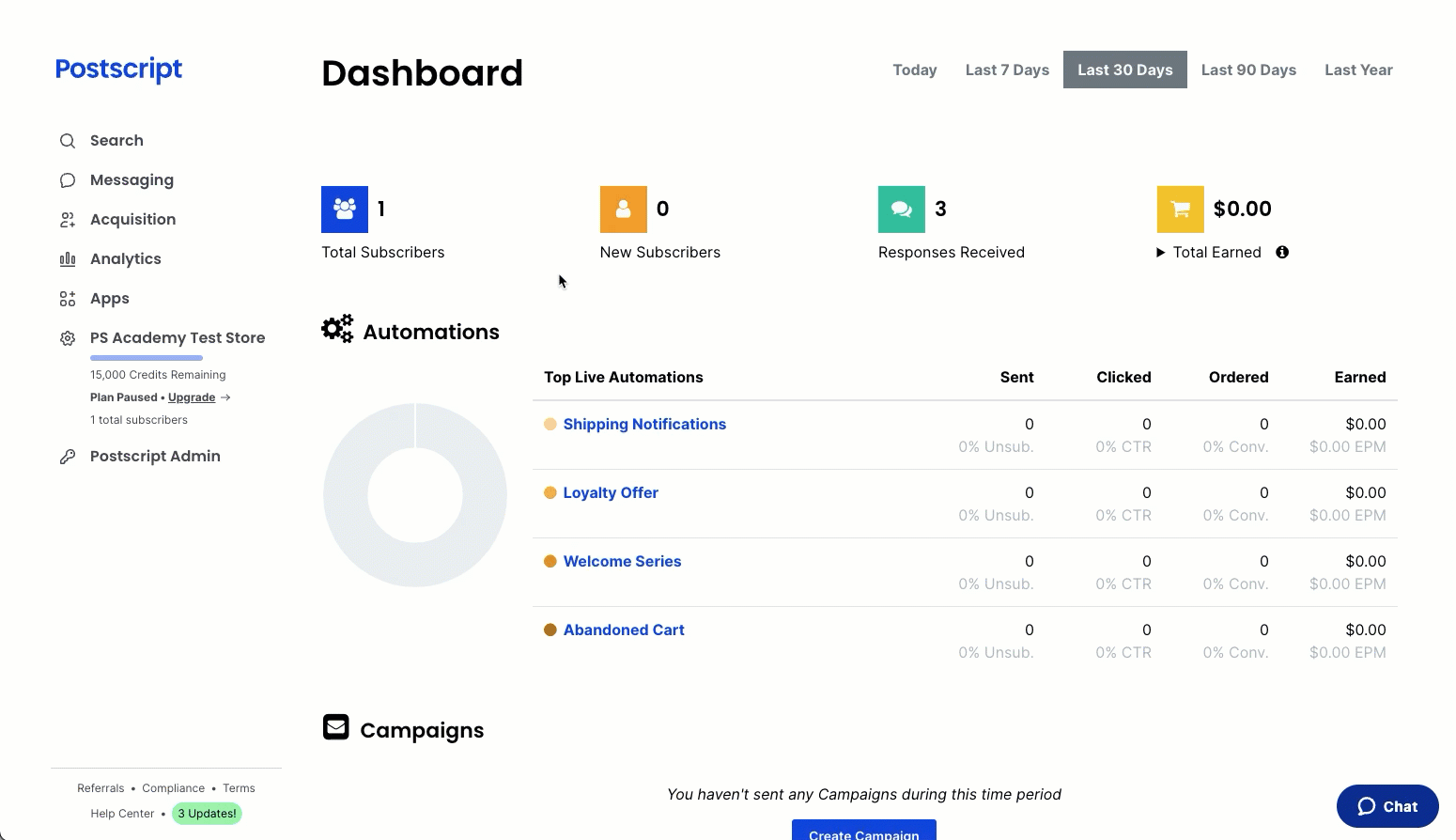 Select Messaging in the side menu of your Postscript dashboard, then select Segments.
Select the name of the segment you wish to view.
On the chosen segment's detail page, you can view the criteria for the segment and the total number of members or subscribers in the segment. Select View Segment to view subscribers included in the segment.
Export Subscriber Data and View More Details
---
Once you have the detailed view of a segment's subscribers, you can choose to export the entire list or you can view individual subscriber details.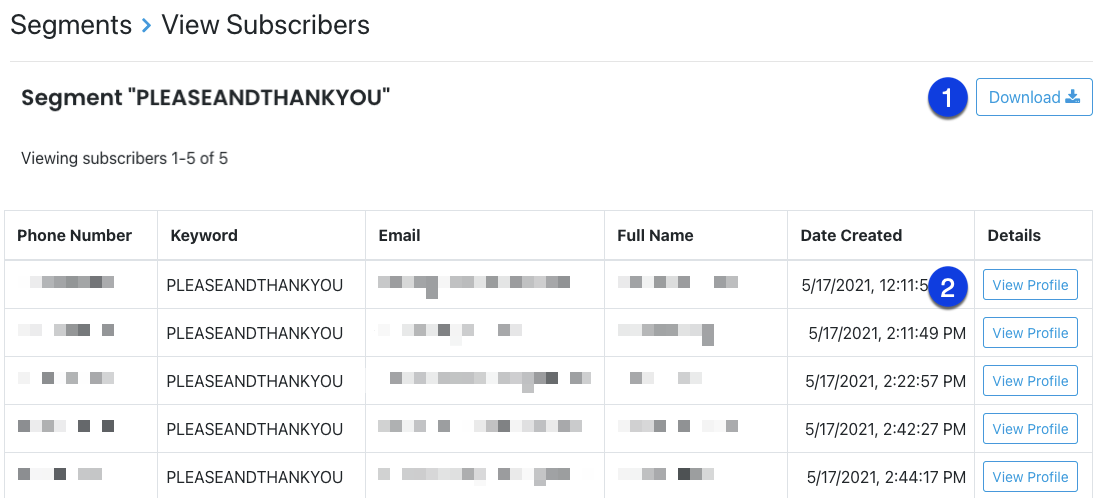 Export segmented subscribers. Select Download to export your segmented subscriber list as a CSV file. Your download should begin instantly and may take up to 15 minutes to export depending on the size of the segment. You can access the completed export from the Reports page.
View individual subscriber details.You can view the unique details for a specific subscriber by selecting View Profile to the far-right of the specific subscriber's row.

Subscriber details include their phone number, date opted-in, source, last text date, and the total number of texts sent.
If Shopify customer details are available, then their profile will show their email, location, total spend, average spend, last order, and the total number of orders.
You should now be all set with your subscriber data!
Get Support
---
Have questions? Please feel free to reach out to our wonderful Support team at support@postscript.io or via live chat. You can also submit a support request here!
Need ongoing channel strategy guidance? Please fill out this form and we'll connect you to one of our certified partners.