Tip: Select any of the images or GIFs in this article for a closer look.
Text art (more technically known as ASCII) offers you a fun way to change up how text displays in your messages. Much like bolding, italicizing, or underlining text helps draw a reader's attention to specific pieces of information, text art can help certain words or phrases in your message pop.
How to Use Text Art
---
Text Art is perhaps most effective when used sparingly. It's perfect for making specific parts of your message stand out. Here are some of our favorite examples:
TODAY ONLY = 𝕋𝕆𝔻𝔸𝕐 𝕆ℕ𝕃𝕐
Don't miss out! = 𝒟𝑜𝓃'𝓉 𝓂𝒾𝓈𝓈 𝑜𝓊𝓉!
Did someone say sale? = Did someone say 🆂🅰🅻🅴?
Create Text Art
---
You'll need a text art font generator to create text art. Typically you can enter your desired text (e.g., today only, don't miss out, etc.) and view it in different types of font. This allows you to pick the one you like the most.
As a best practice, pick a font that is easy for your subscribers to read. Once you add it to your message and save it, you'll want to send yourself a test message to ensure it displays well.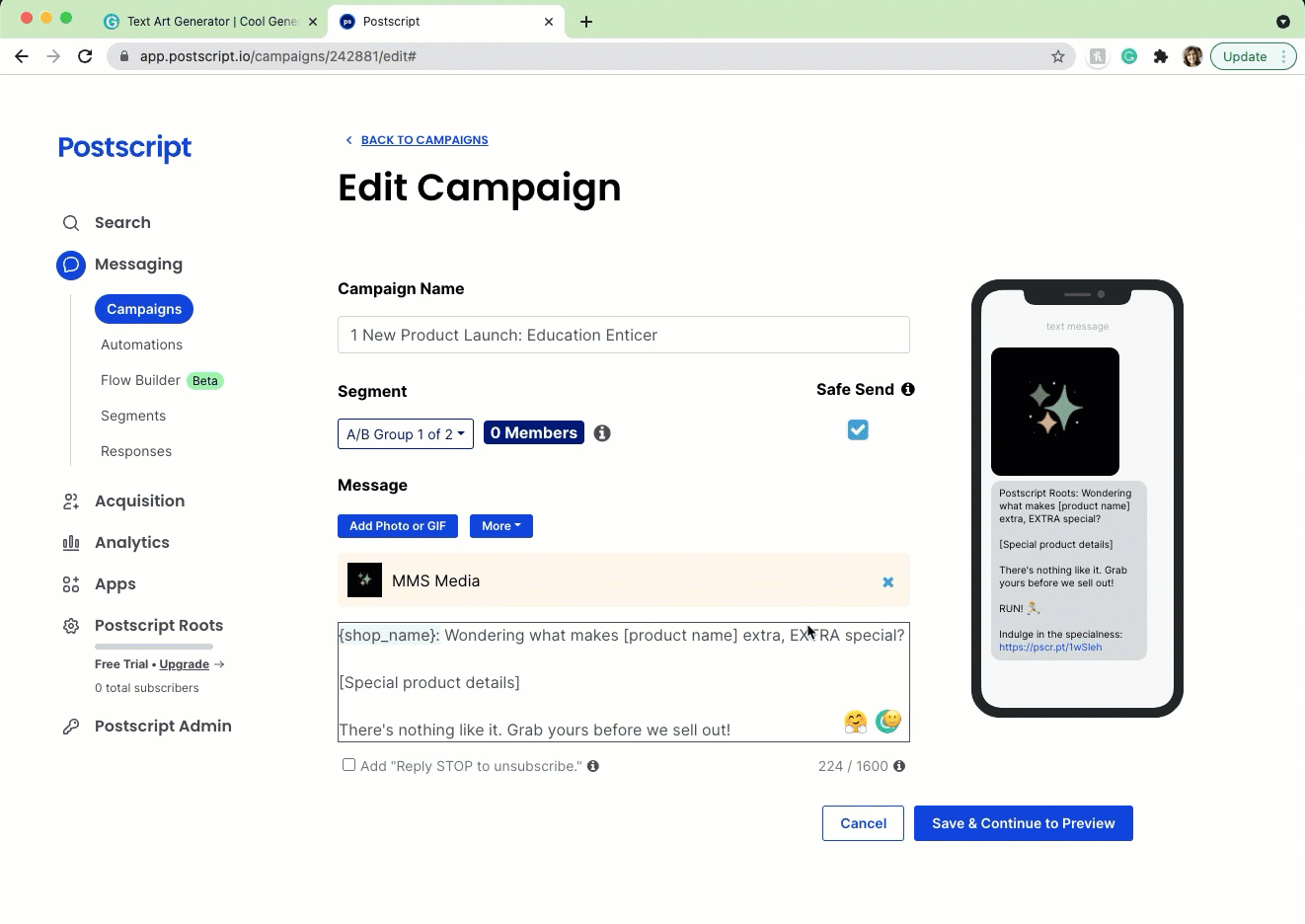 Determine what text you wish to include as text art.
Head to your preferred text art generator (we're a fan of this one) and enter that text in the Type Your Text field.
Check out your different text art examples. Locate the one you like best and select Copy to the far-right of the text.
Paste the text in your message.
Select Save & Continue to Preview.
Select Send Me A Test to send yourself a test message. You can preview the test message for the above on the next tab.
Text Art and Additional Characters
---
In general, text art has a minor impact on character count. Some styles count as more characters, similar to how an emoji counts as multiple characters. Other styles may actually add additional characters (i.e., placing hearts between letters). 
You can always view your total character count beneath the message field.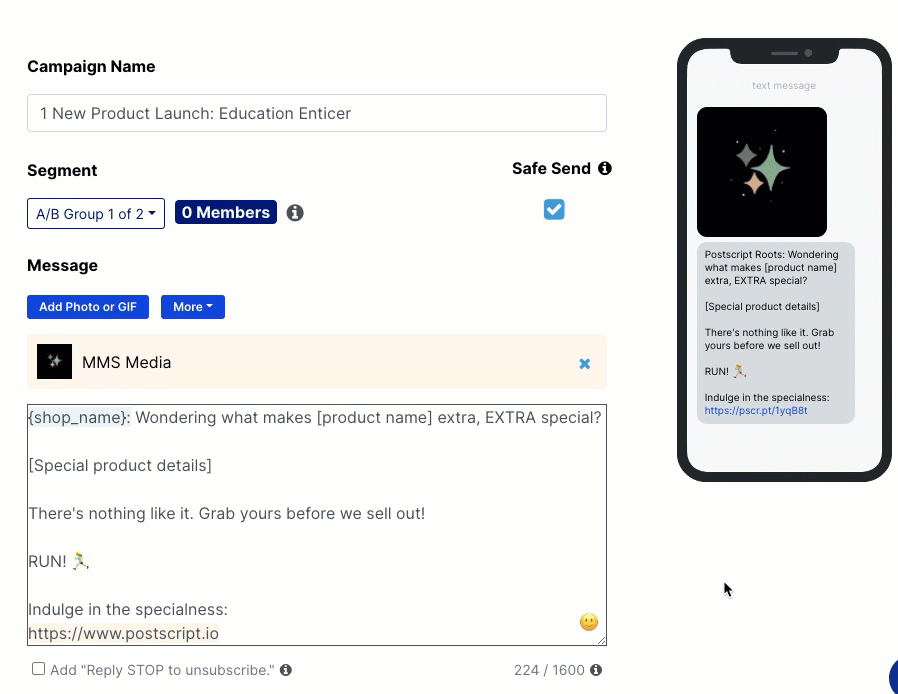 Get Support
---
Have questions? Please feel free to reach out to our wonderful Support team at support@postscript.io or via live chat. You can also submit a support request here!
Need ongoing channel strategy guidance? Please fill out this form and we'll connect you to one of our certified partners.