Tip: Select any of the images or GIFs in this article for a closer look.
Check out Postscript Roots!
 If you're new to SMS or need a refresher on the importance of SMS marketing, check out our
Postscript Roots channel
for the latest video tutorials and series that walk you through what you need to know to master SMS marketing.
   Note: Shopify is enabling the ability for all merchants to compliantly collect SMS marketing consent at checkout.
We are working closely with Shopify to enable this feature for all of our customers, but the rollout process is ongoing. Once the feature is fully available, you will be able to enable SMS collection at checkout through your Admin Checkout Settings.
We'll update this article as we receive additional information from Shopify.
With Shopify, you can compliantly collect SMS subscribers during the checkout process and have those subscribers flow through to Postscript. 
Why You Should Enable SMS Collection at Shopify Checkout
---
Easily ensure compliant SMS opt-in for all subscribers.
Customize your checkbox label to offer an opt-in incentive, such as a discount.
Allow Postscript and Shopify to communicate opt-in and opt-out statuses for all subscribers.
Enable Collection of SMS Consent
---
Select Settings in the bottom-left corner of your Shopify Admin dashboard.
Select Checkout from the Settings menu.
Locate the Marketing consent section.
Select the checkbox under SMS marketing labeled Show an option to subscribe at checkout.
Customize Checkbox Compliance Language
---
When collecting subscribers, the TCPA requires you to include necessary compliance language that informs visitors they are opting into SMS messaging from your store.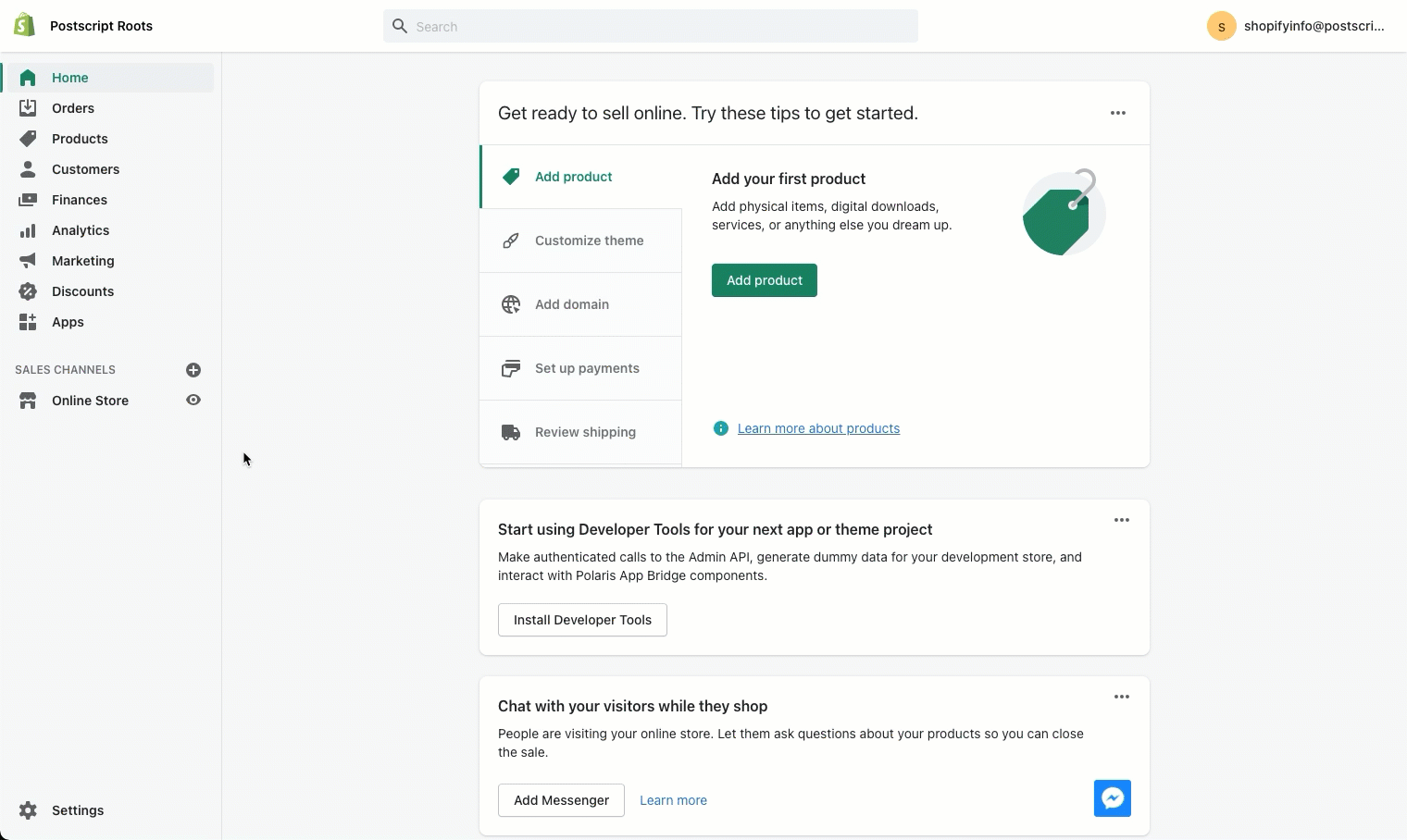 Select Online Store in the menu of your Shopify Admin dashboard.
Select Themes from the options listed. 
Locate your current theme and select the Actions drop-down menu.
Select Edit languages from the options listed.
Locate Checkout & systems in the top menu. (Note: You may need to select the three-dot icon on the far-right side of the menu to view additional menu options.)
Locate the SMS marketing section.
Update the language in the Description field to reflect the current TCPA-compliant opt-in language (see example below).
Select Save at the top of the page.
Here's TCPA-approved compliance language:
*I agree to receive recurring automated marketing text messages (e.g. cart reminders) at the phone number provided. Consent is not a condition to purchase. Msg & data rates may apply. Msg frequency varies. Reply HELP for help and STOP to cancel. View our Terms of Service and Privacy Policy.
Enable Confirmed Opt-In
---
With confirmed opt-in, subscribers will receive a "Reply Y to subscribe" text message after they enter their phone number. Not only does this allow them to confirm they've opted-in to receive your messages, but it helps detour spam and incorrect phone numbers. This keeps your subscriber list clean.

Select Settings in the bottom-left corner of your Shopify Admin dashboard.
Select Notifications from the Settings menu.
Locate the Marketing section.
Select the checkbox labeled SMS subscription. 
Ensure Phone Number Collection Field is Visible
---
Ensure the phone number collection field is visible so that your opt-in checkbox appears. While you can require the phone number, SMS opt-in should always remain optional.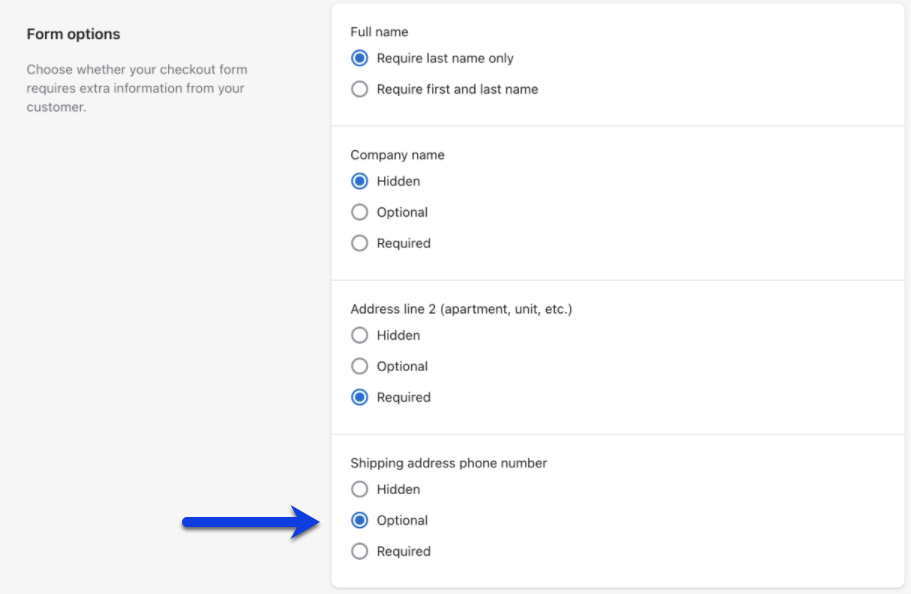 Select Settings in the bottom-left corner of your Shopify Admin dashboard.
Select Checkout from the Settings menu.
Locate the Form options section.
Under Shipping address phone number, select Optional or Required.
What Happens Next?
---
Postscript will add new subscribers as your Shopify customers opt-in to SMS marketing. Postscript will also sync opt-in statuses for subscribers and customers between Postscript and Shopify. 
You can test your opt-in flow if desired. If you've already opted-in to your store with your testing number, you'll need to unsubscribe the number first.
Get Support
---
Have questions? Please feel free to reach out to our wonderful Support team at support@postscript.io or via live chat. You can also submit a support request here!
Need ongoing channel strategy guidance? Please fill out this form and we'll connect you to one of our certified partners.