Subscribers are individuals who have opted in to your SMS marketing efforts. You can send subscribers campaigns, automations, and include them in customer segments.
Postscript makes it easy to look up specific subscribers in your list using the subscriber's phone number. Searching subscribers allows you to:
Quickly see whether a customer is an active SMS subscriber.
Access individual subscriber details such as the keyword they used to opt-in, how many messages you have sent them, and whether they've clicked any message links.
View Shopify customer details associated with the phone number. This includes their total spend, total number of orders, and their last order date.
Quickly manually unsubscribe a customer who tries to opt-out via email or customer support.
Access Subscriber Details
---
If you know the number of the subscriber, you can enter it in the Search field in the side menu of your Postscript dashboard.

On the subscriber details page, you can view general subscriber details and Shopify customer details if the number is associated with a customer account in Shopify. You can also view message history in the phone preview on the right side of the page.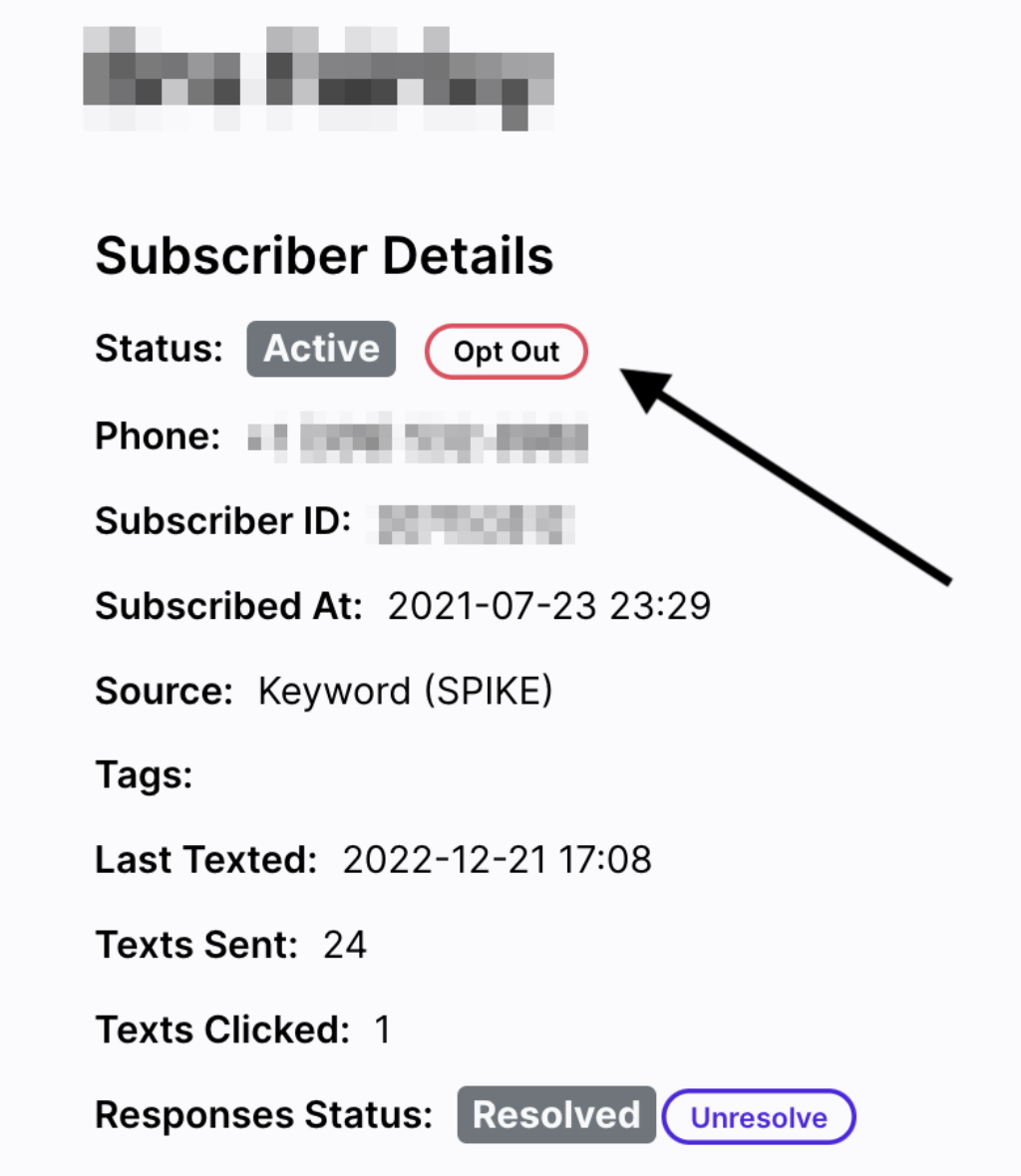 In the Subscriber Details section at the top of the page, you can view:
The subscriber's status as active or inactive (meaning they are currently opted-in or have opted out)
Their phone number and subscriber ID
How they subscribed (source) and when they subscribed
Assigned subscriber tags (learn more about tags here)
The last time Postscript sent them a message
The total number of messages sent to them
The number of times they have clicked on a link included in a message
The status of pending replies from the subscriber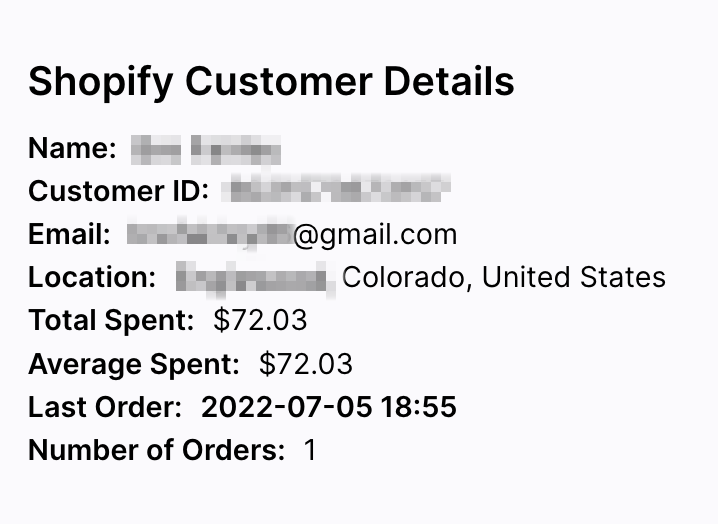 In the Shopify Customer Details section at the bottom of the page, you can view:
The customer's name, customer ID, email, and location
The total amount they have spent in your store
Their average spend
The last time they ordered from your store
The total number of orders they've placed with your store.
   Note: Shopify customer details populate from the Shopify customer record. This information does not reflect totals attributed to Postscript.
Manually Unsubscribe a Customer
---
If a customer sends an SMS opt-out request via email or to your customer support team, then you can manually unsubscribe them through their subscriber details page.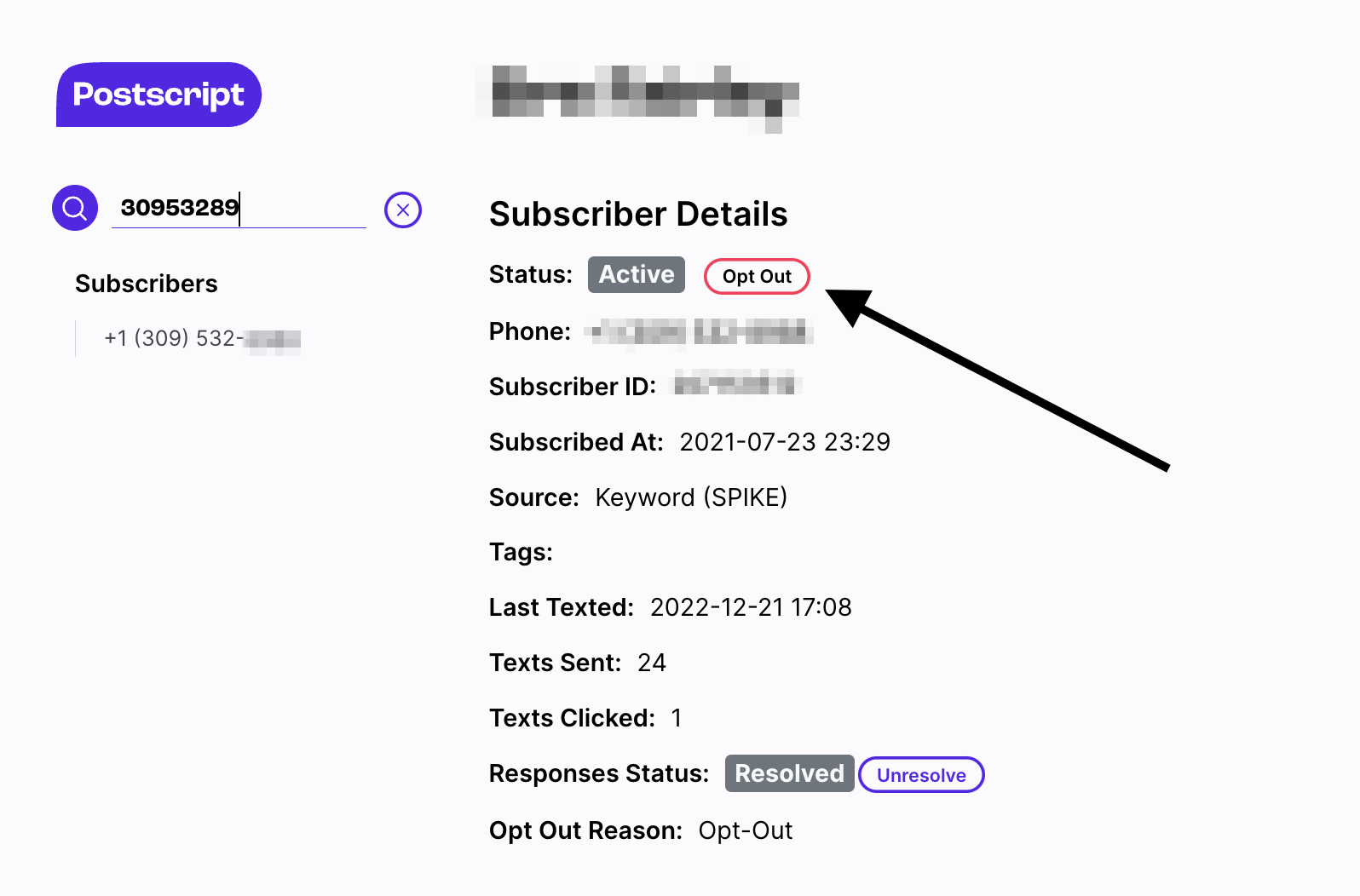 Enter the subscriber's phone number in the Search field in the side menu of your Postscript dashboard.
On the subscriber details page, select Opt Out on the far-right of the Subscriber Status row.
Additional Resources
---
Get Support
---
Have questions? Please feel free to reach out to our wonderful Support team at support@postscript.io or via live chat. You can also submit a support request here!
Need ongoing channel strategy guidance? Please fill out this form and we'll connect you to one of our certified partners.