Tip: Select any of the images or GIFs in this article for a closer look.
When it comes to SMS, customers might reach out to you via your dedicated short code or toll-free number regarding products, promotions, or tracking inquiries. 
You can create an auto-response to these types of communications so that customers know you received their text and either give an ETA on a response or direct them to your customer support email.
Why You Should Create an Auto-Response Message
---
Set response expectations with subscribers who reach out.
Direct subscribers where to best connect with your support team, such as email.
Create an Auto-Response Message
---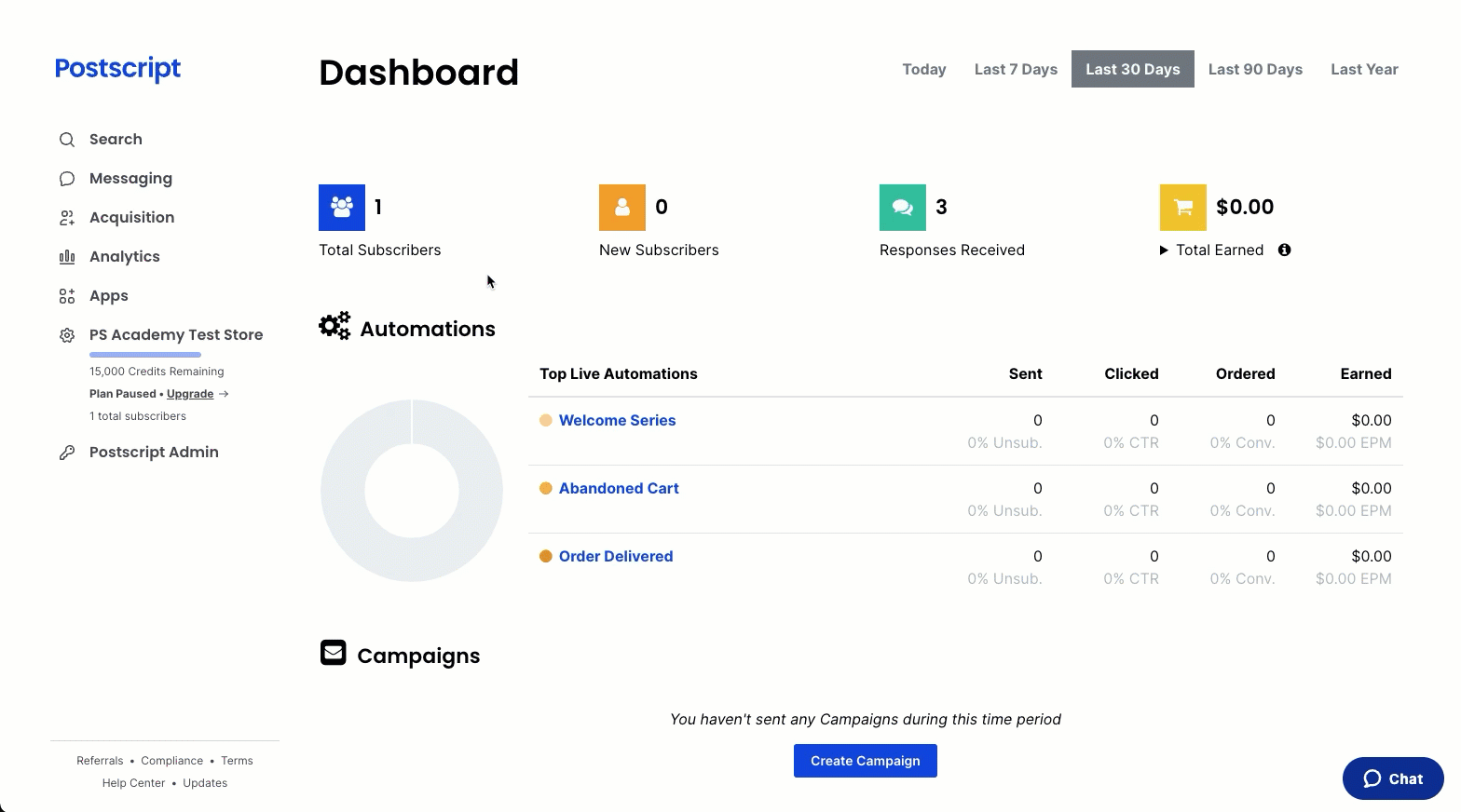 Select Messaging in the side menu of your Postscript dashboard, then select Automations.
To create a new automation, select Create Automation in the top-right corner of the page.
Select Custom Automation.
Name your automation.
From the Automation Trigger drop-down, select Subscriber Reply (Non-Keyword).
Select Save & Continue to Messages in the bottom-right corner of the page.
Define your Wait time and edit your Message. When done, select Save Automation.
Finally, ensure you Enable your Auto-Reply automation.
Get Support
---
Have questions? Please feel free to reach out to our wonderful Support team at support@postscript.io or via live chat. You can also submit a support request here!
Need ongoing channel strategy guidance? Please fill out this form and we'll connect you to one of our certified partners.