Postscript integrates with Rep, allowing you to share information between the two solutions.
About Rep
---
Rep's AI sales rep and chatbot can collect leads, offer leads discounts for signing up for SMS, and help them shop for the right product. Shops can also collect customer information via chatbot conversations and send them to Postscript as custom attributes for future segmentation.
How a Rep Integration Benefits You
---
Increase your Acquisition score when you acquire more subscribers through your chatbot. 
Create more personalized SMS sign-up experiences for your customers when they interact with your chatbot.
Collect custom attribute data through Rep's AI chatbot to use in segmentation.
Create a Postscript API Key
---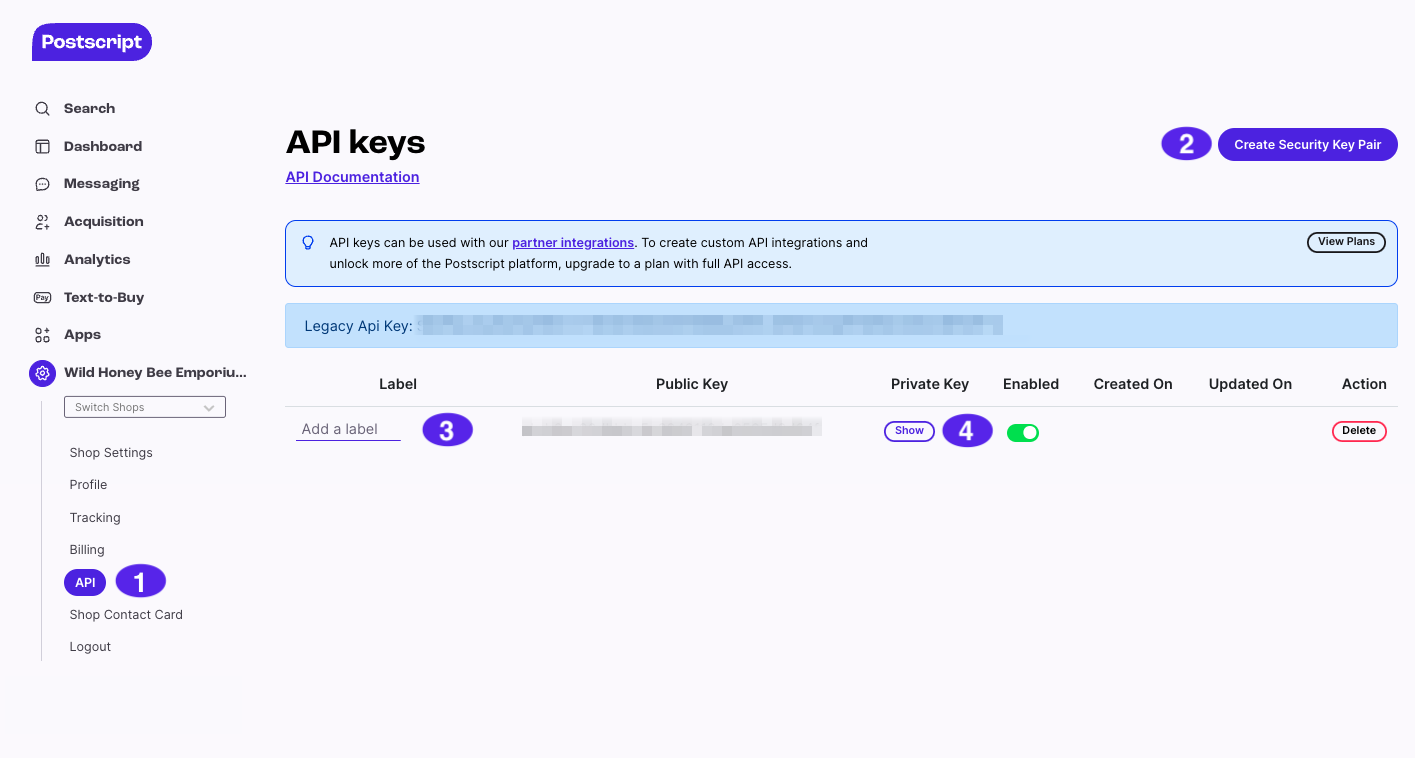 Select your Shop Name in the side menu of your Postscript dashboard, then select API.
Select Create Security Key Pair on the right side of the page, then confirm your action by selecting Yes.
Add a label to your API key so you can track where this API key is being used.
Select Show in the Private Key column to reveal your API key. Copy this key or write it down—you'll need to enter it in Rep later.
Configure Postscript in Rep
---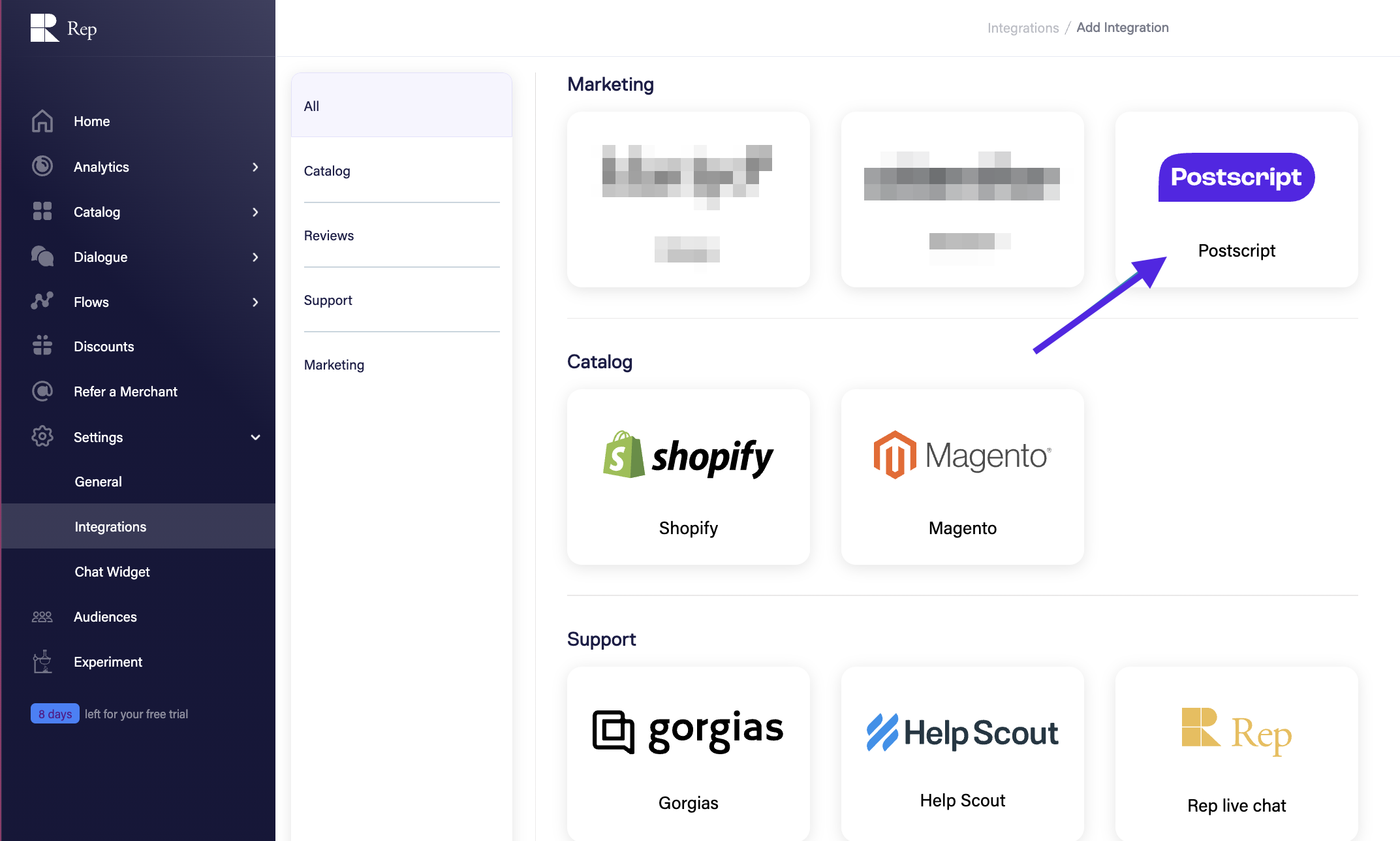 In your Rep dashboard, selec Settings, then choose Integrations.
Select Add Integration, then choose Postscript.
Enter your Private API key from your Postscript account, then select Connect.
Your Rep and Postscript accounts are now connected!
Get Support
---
Have questions? Please feel free to reach out to our wonderful Support team at support@postscript.io or via live chat. You can also submit a support request here!
Need ongoing channel strategy guidance? Please fill out this form and we'll connect you to one of our certified partners.