Postscript integrates with Loop, allowing you to share information between the two solutions. With Loop, you can offer your customers a personalized and automated subscription experience.
In this article, we discuss how to configure the integration and define Loop-specific automation triggers.
Create a Postscript API Key
---
Before configuring Postscript in Loop, you'll need to generate a private API key that you'll enter into Loop later. In this section, we'll walk you through how to generate your private API key.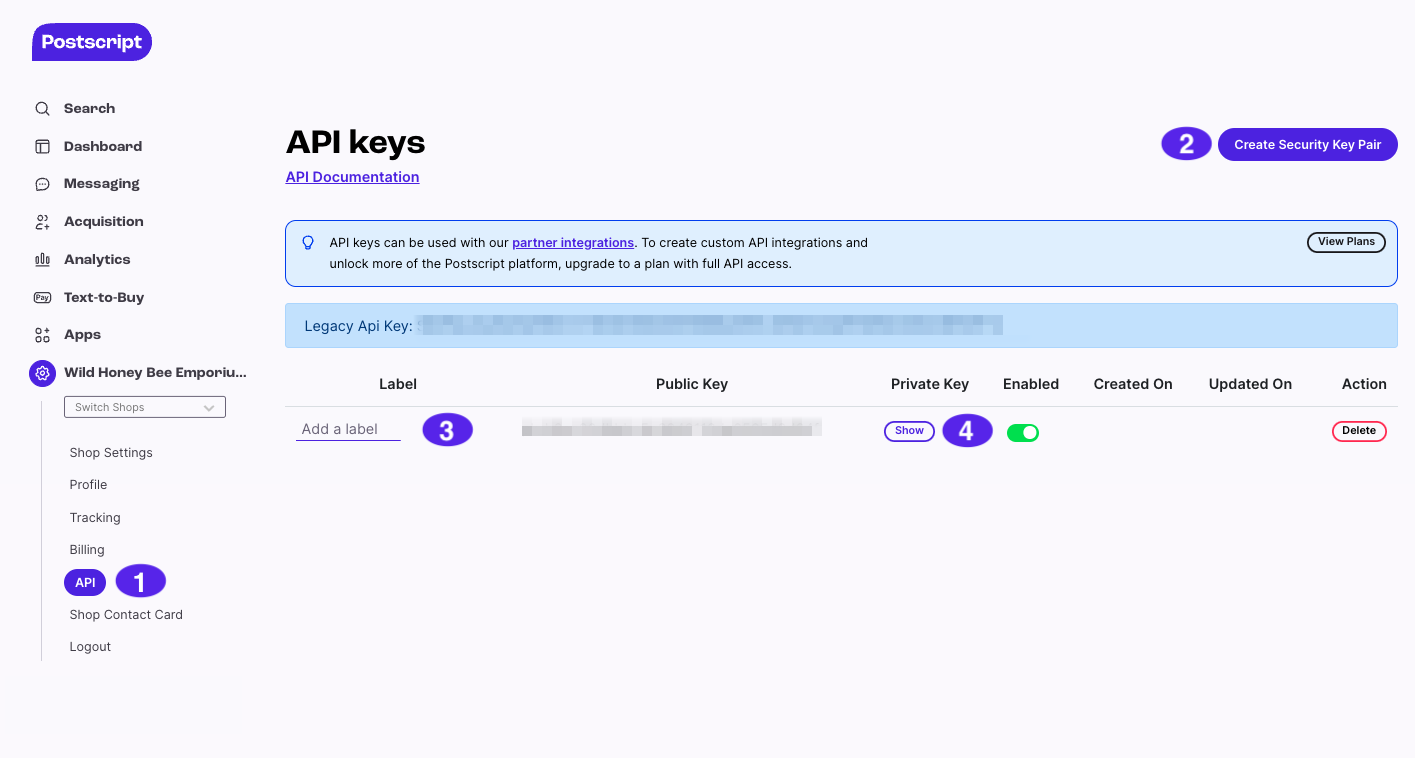 Select your Shop Name in the side menu of your Postscript dashboard, then select API.
Select Create Security Key Pair on the right side of the page, then confirm your action by selecting Yes.
Add a label to your API key so you can track where this API key is being used.
Select Show in the Private Key column to reveal your API key. Copy this key-- you'll need to enter it into Loop later.
Configure Postscript in Loop
---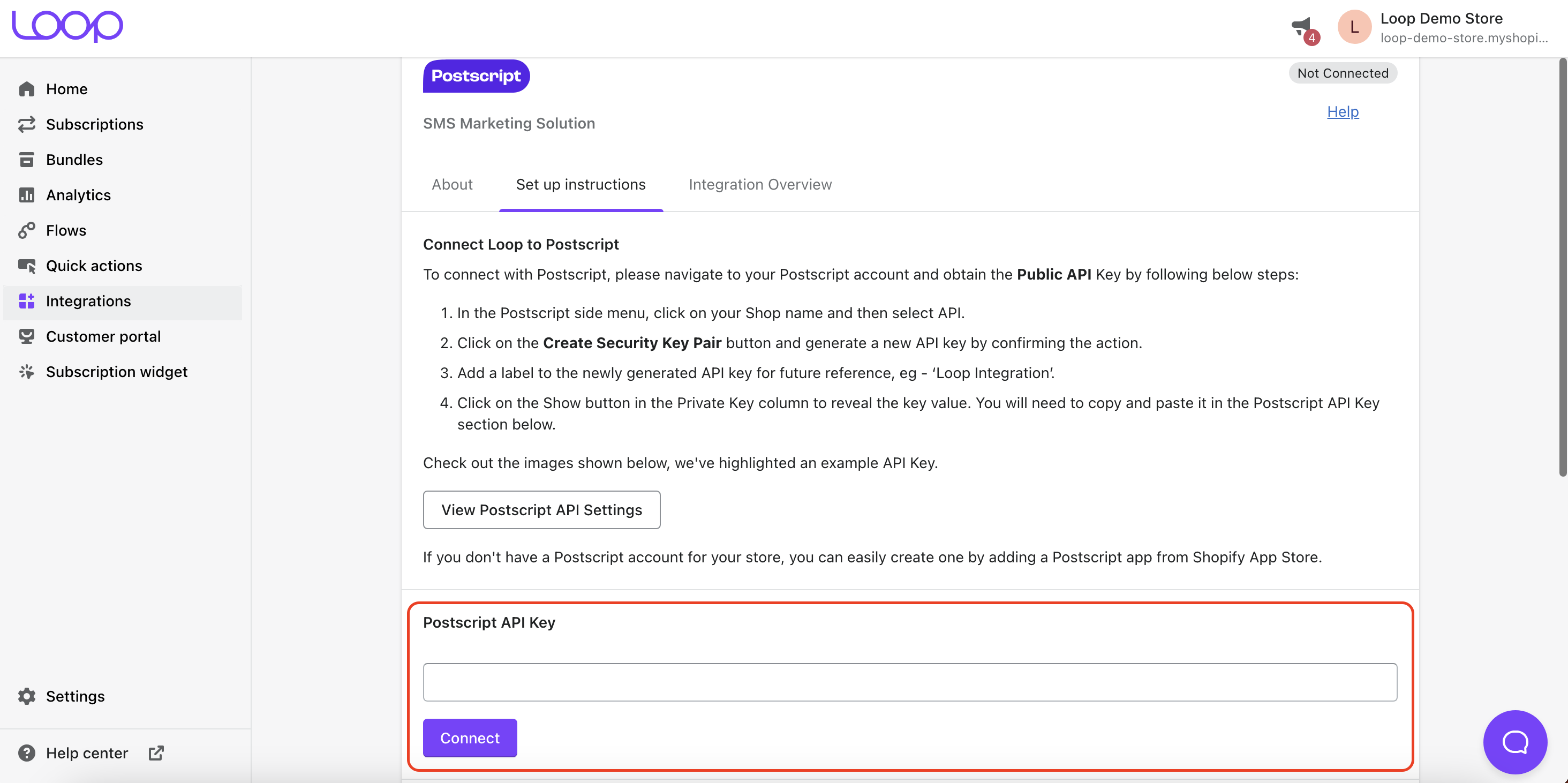 From the Loop dashboard, select Integrations on the left-side navigation panel.
Find the Postscript integration, then enter the private API key you generated inside Postscript from earlier in this article.
Select Connect.
Understanding Loop-Specific Automation Triggers
---
| | |
| --- | --- |
| Event type | Description |
| subscription_created | New subscription is created |
| subscription_paused | Subscription is paused |
| subscription_resumed | Subscription is resumed |
| subscription_cancelled | Subscription is cancelled |
| subscription_reactivated | Subscription is reactivated |
| subscription_expired | Subscription is expired |
| order_upcoming | Upcoming recurring order reminder |
| order_skipped | Order skipped |
| order_out_of_stock | Order delayed/skipped out of stock |
| order_processed | Order processed successfully |
| order_partially_processed | Order partially processed |
| payment_attempt_failed_with_retries_left | Payment failed with retries left |
| payment_attempt_failed_last_retry_left | Payment failed with only 1 retry left |
| payment_attempt_failed | Payment failed with no retries left |
| payment_method_expiring_soon | Payment method expiring |
| flow_completed | Loop flow executed successfully |
| customer_activation | Customer created subscription but have not created the customer account yet |
Viewing Integration Statistics
---
After successfully connecting Postscript and Loop, select Integrations on the left-side navigation panel of your Loop dashboard, then find and select the Postscript integration. Within the Integration Overview tab, you can view event statistics, related to your Postscript integration, over a particular time period. The tab will also show if any errors occurred.
Get Support
---
Have questions? Please feel free to reach out to our wonderful Support team at support@postscript.io or via live chat. You can also submit a support request here!
Need ongoing channel strategy guidance? Please fill out this form and we'll connect you to one of our certified partners.