Within Flow Builder, brands can view and restore a flow's version history. By visualizing how an automation flow has changed over time, you can assess the impact of those changes on metrics in order to optimize performance more effectively. Viewing flow history allows you to:
Understand the impact various changes to your flow may have on metrics such as conversions, click-through-rates, or other performance metrics.
Monitor performance data for a flow after making changes to ensure your changes are optimizing performance.
In this article, we'll guide you through how to view and restore an automation flow as well as discuss how you can make notes in each flow version for future reference.
Navigate to Flow Version History
---
Selecting View version history opens a side panel that displays previous versions of the flow. Each version is represented by a card that shows flow statistics and any changes made (if provided). When a previous version is selected, a read-only version of that flow is displayed on the flow canvas so you can visualize that version of the flow and reference metrics associated with messages in the flow.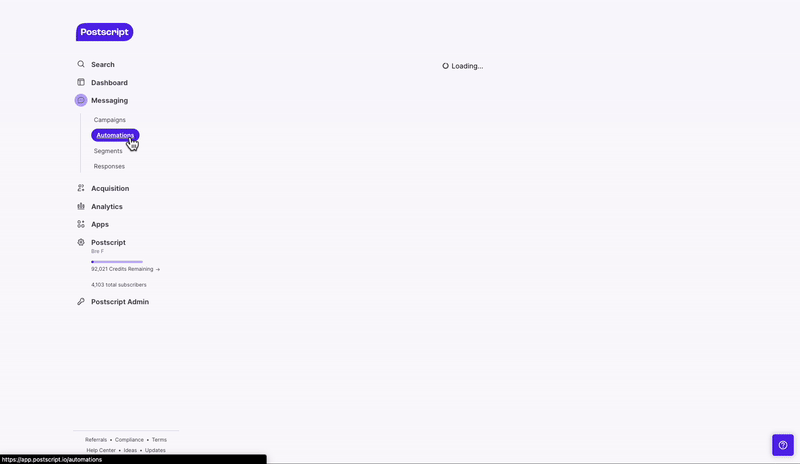 From the Postscript dashboard, select Messaging, then select Automations.
Under the Automation Flows tab, locate and select the automation flow you'd like to view the history of.
Within the flow overview page, select the circled ellipsis in the upper-right corner, then select View version history.
Restoring an Automation Flow
---
Once navigated to the View version history panel, you can restore a previous version of your flow by locating the version card, then selecting the circled ellipsis in the upper-right corner of the card. To restore the version, select Restore version. The previous version will be restored as a draft.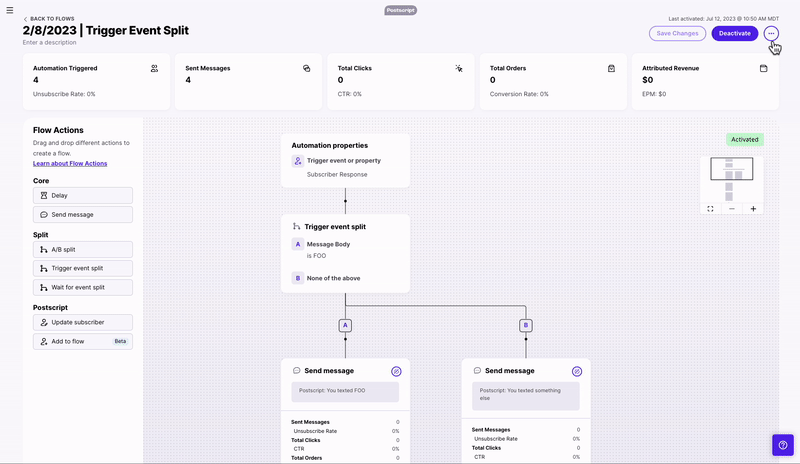 Versioning an Automation Flow
---
Whenever changes are made to a flow that require a new version to be generated, a description prompt will be displayed when saving the flow. Within the Description of changes field, you can jot down the changes that were made. Version descriptions are optional and they will be displayed in the version history for future reference.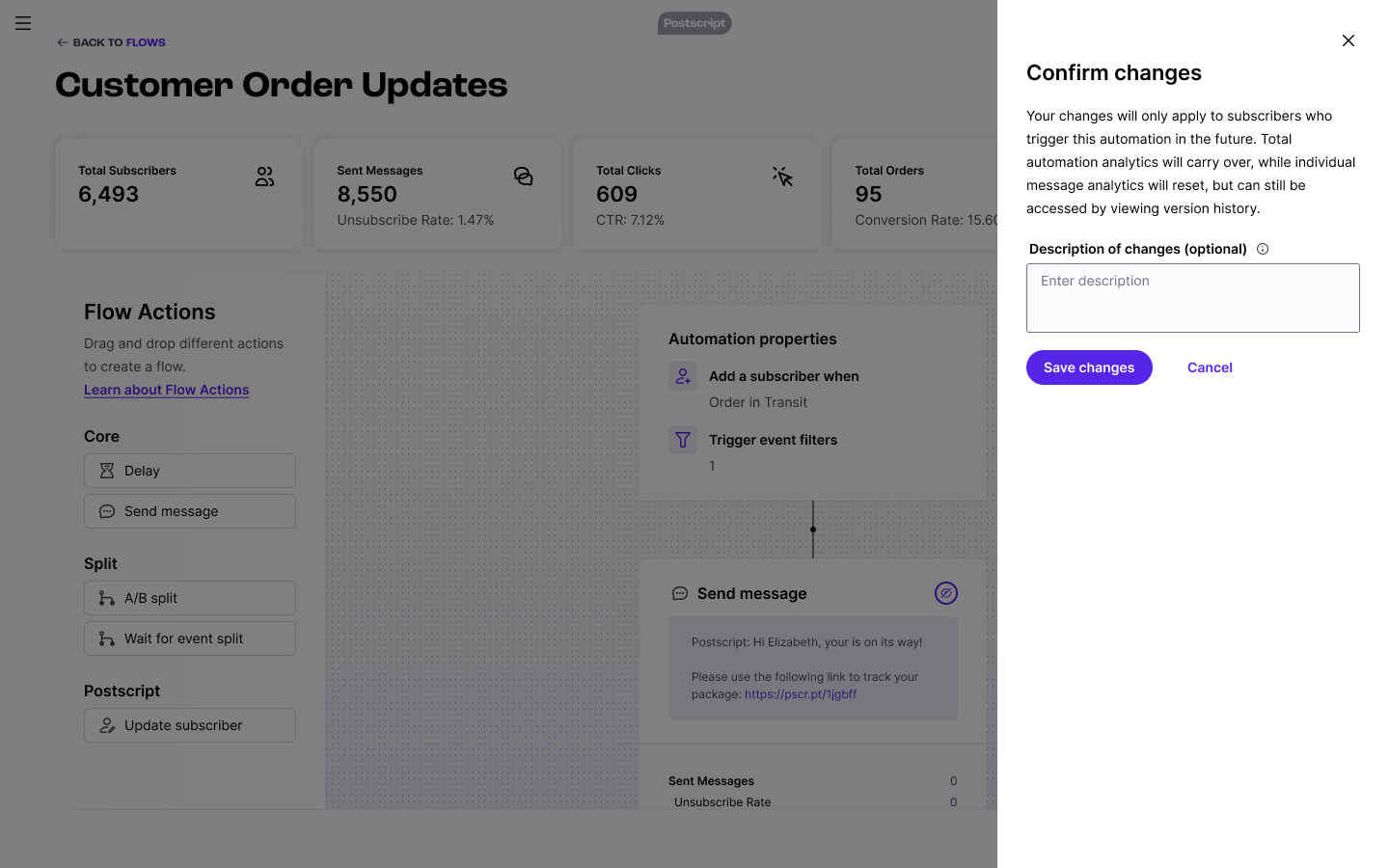 Get Support
---
Have questions? Please feel free to reach out to our wonderful Support team at support@postscript.io or via live chat. You can also submit a support request here!
Need ongoing channel strategy guidance? Please fill out this form and we'll connect you to one of our certified partners.