Postscript coupons make it easy for you to add discounts to messages, but we understand that some promotions might require a bit more specificity. That's why we've made it easy to add Shopify coupons and discount codes to your Postscript campaigns and automations.
About Shopify Coupons
---
Shopify coupons allow you to offer customers a discount with a fixed or percentage amount, or a shipping discount. You can also specify coupon expiration dates or which products qualify for the discount. Consider using Shopify coupons when you want to:
Include an expiration date for the coupon.
Set a limit on the number of times customers can redeem a particular coupon.
Define a minimum order amount needed for a customer can use the coupon.
Specify which products a customer can use a coupon on.
Specify your "free shipping" option.
Create a "Buy Y and Get X" promotional experience.
In this article, we'll walk you through how to view, edit, and deactivate Shopify coupons as well as how to insert them into your standard campaign and campaign flow messages.
View Shopify Coupons
---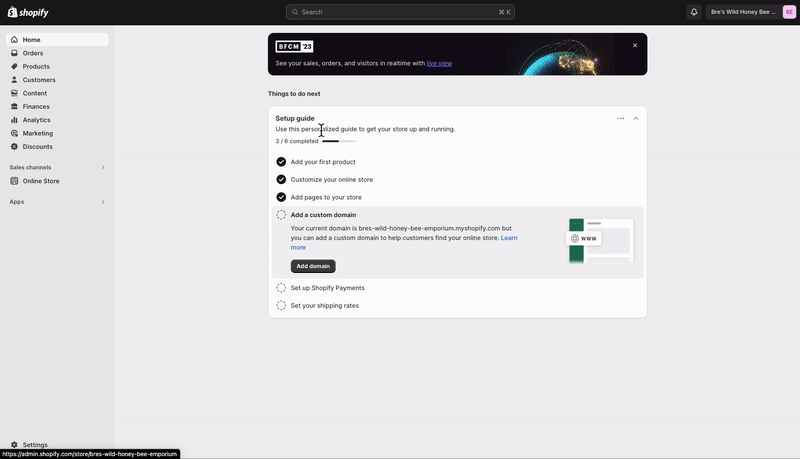 From your Shopify dashboard, select Discounts on the left side of the page. Here you can view active and expired coupon codes.
Create a new coupon by selecting Create discount in the top-right corner of the page.
View, edit, or deactivate an existing coupon code by selecting it from the listing. On the coupon code details page, you can view a summary of the coupon on the right side of the page--including coupon performance.
Use Shopify Coupons in Postscript Messages
---
How Shopify Coupons Function in Postscript
---
There are a few reasons you might choose to use a Shopify coupon over Postscript.
You can make Shopify coupons more specific. As mentioned above, you can designate an expiration date, create coupons for specific items only, or exclude specific products from a promotion.
You can use Shopify coupons in campaigns. Since Postscript coupons generate a unique code for each person who receives that text, they are not available to be used in campaigns. But you can use Shopify coupons.
Postscript still captures click-through rates. You can still view click-through rates for automations and campaigns with Shopify coupons on your Postscript dashboard.
Coupons auto-apply to a customer's cart upon clicking the link in the text. Customers no longer need to remember the code to use it at checkout--Postscript streamlines the process.
Get Support
---
Have questions? Please feel free to reach out to our wonderful Support team at support@postscript.io or via live chat. You can also submit a support request here!
Need ongoing channel strategy guidance? Please fill out this form and we'll connect you to one of our certified partners.