Tip: Select any of the images or GIFs in this article for a closer look.
Check out Postscript Roots!
 If you're new to SMS or need a refresher on the importance of SMS marketing, check out our
Postscript Roots channel
for the latest video tutorials and series that walk you through what you need to know to master SMS marketing.
Growing your subscriber list is an essential part of a strong SMS strategy, and Postscript offers several creative ways to add SMS list growth opportunities throughout your marketing efforts.
In this article, we are going to introduce growing your list using Instagram.
Why You Should Grow Your List with Instagram
---
If you have a strong Instagram following (or you're working on growing one), you're likely posting stories and engaging with your followers regularly.
These days, consumers are more likely to check out your social media accounts before heading to your website to shop, and that's easy traffic you could convert into SMS subscribers.
Instagram stories offer you several advantages when it comes to engaging potential SMS subscribers:
Highly interactive. Instagram stories offer polls, countdowns, music, and dynamic text. These elements give your content a "live" feel, allowing followers to interact in real-time even if you posted the story hours ago.
Endless creative options. Instagram stories can be static images, videos, or animations. Varying these types of content creates an engaging experience for your followers that they'll enjoy viewing.
Ease of the linked Instagram story. If you have over 10k followers, then Instagram allows you to place a link sticker in a story that can take followers to a product page, your shop, or a specific website.
Using Keywords on Instagram
---
Keywords are a quick and easy way to collect subscribers on Instagram, whether through your grid posts or your stories. We suggest the below recommendations when using keywords on Instagram that will help your efforts stay compliant.
Use a unique keyword for each Instagram post, giveaway, or promotion. By unique, we mean you should not advertise this keyword elsewhere--on your website, popups, or other SMS campaigns.
A unique keyword allows you to know which subscribers opted in via a specific Instagram grid post or story.
Keep a copy of your keyword graphic. This might mean downloading your story or grabbing a screenshot of your grid post and description. Now you can show that, while advertising this keyword, you displayed the correct compliance language (more on that below).
Note:
We do not recommend advertising keywords in your Instagram bio as there are not enough characters to include the necessary compliant language. You can, however, link to a
dedicated landing page
.
Create an Instagram Grid Post
---
Posting on your Instagram grid is a great way to stay present in your followers' Instagram feeds. You can promote a giveaway, sale, or VIP club and invite your followers to subscribe to SMS messages for a giveaway entry, discount code, or exclusive news and deals.
With an Instagram grid post, you want to make sure you're including compliant opt-in language. Here are some examples:
If you are including a keyword and short code in the image of your Instagram grid post, then you want to make sure you include the necessary compliance language.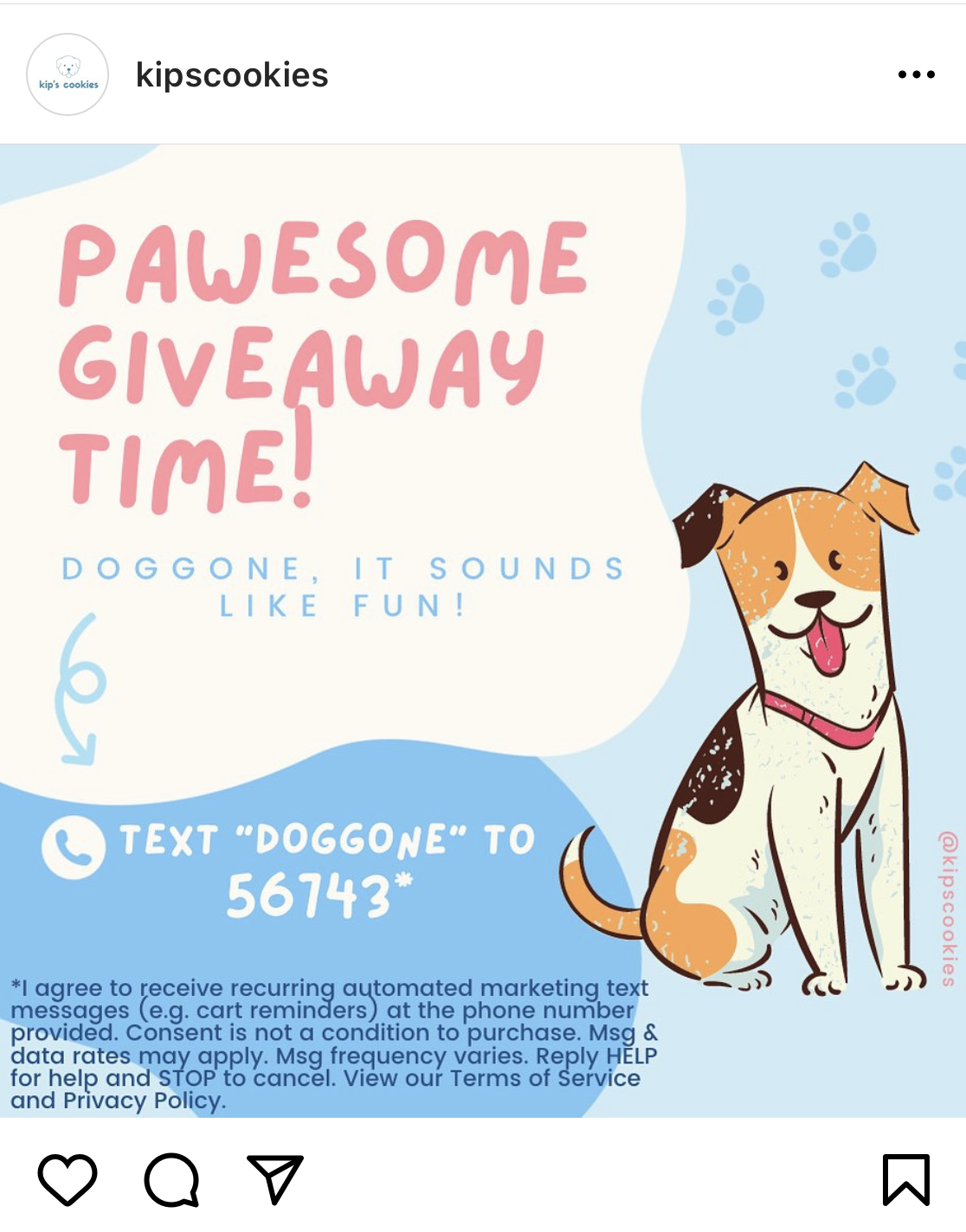 The image includes the keyword and short code or number.
The image includes the necessary compliance language beneath the call to action.
If you are including a keyword and short code in the description or caption of your Instagram grid post, then you want to make sure you include the necessary compliance language.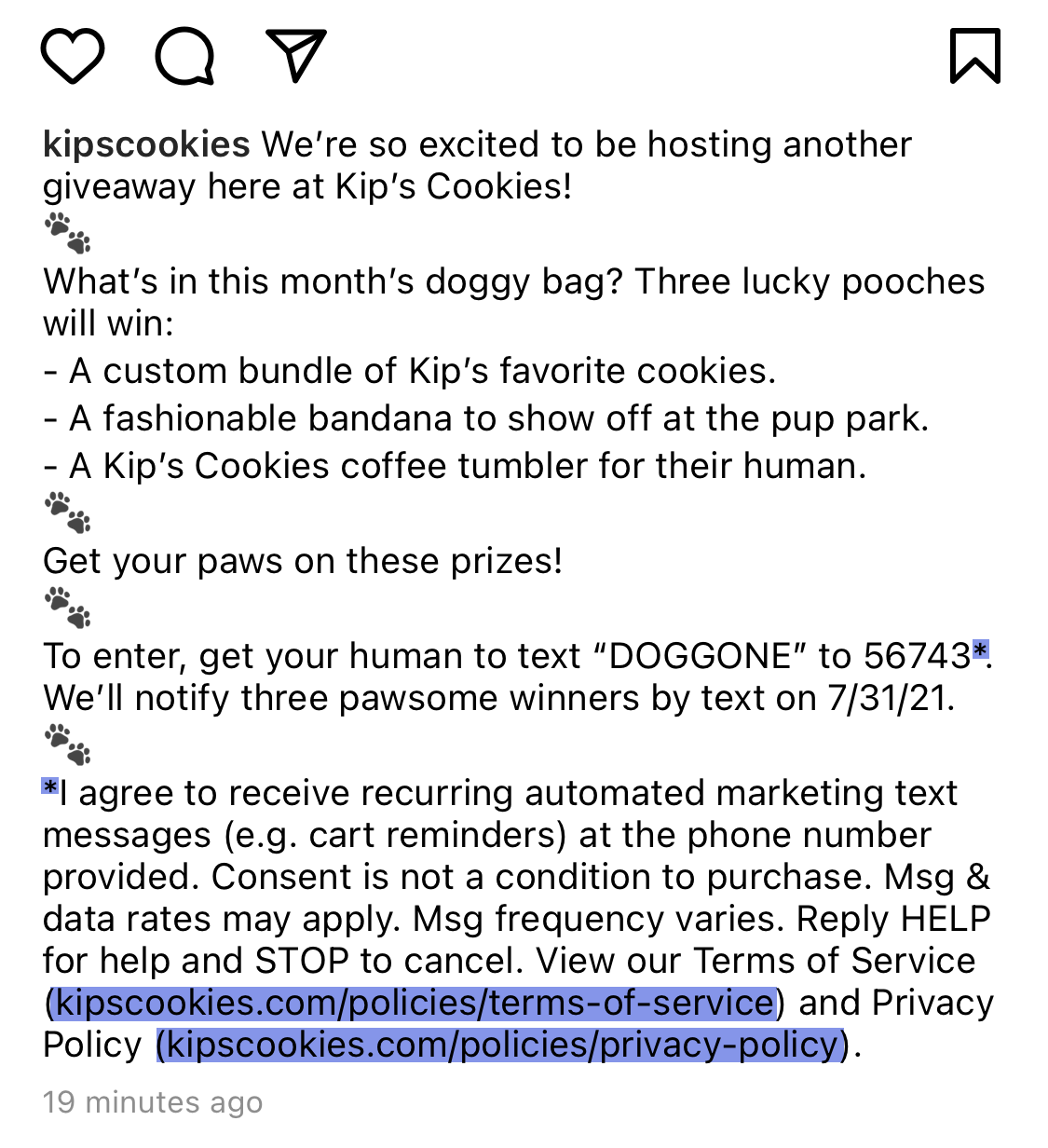 The description includes the keyword and short code or number.
The description includes the necessary compliance language beneath the call to action.
Since you are unable to include a link in a grid post description, you must include the URL of your shop's Terms of Service and Privacy Policy. You can see these links highlighted in blue in the above image.
Create an Instagram Story
---
Once a verified account reaches 10,000 followers, the account can take advantage of the coveted link sticker Instagram story feature.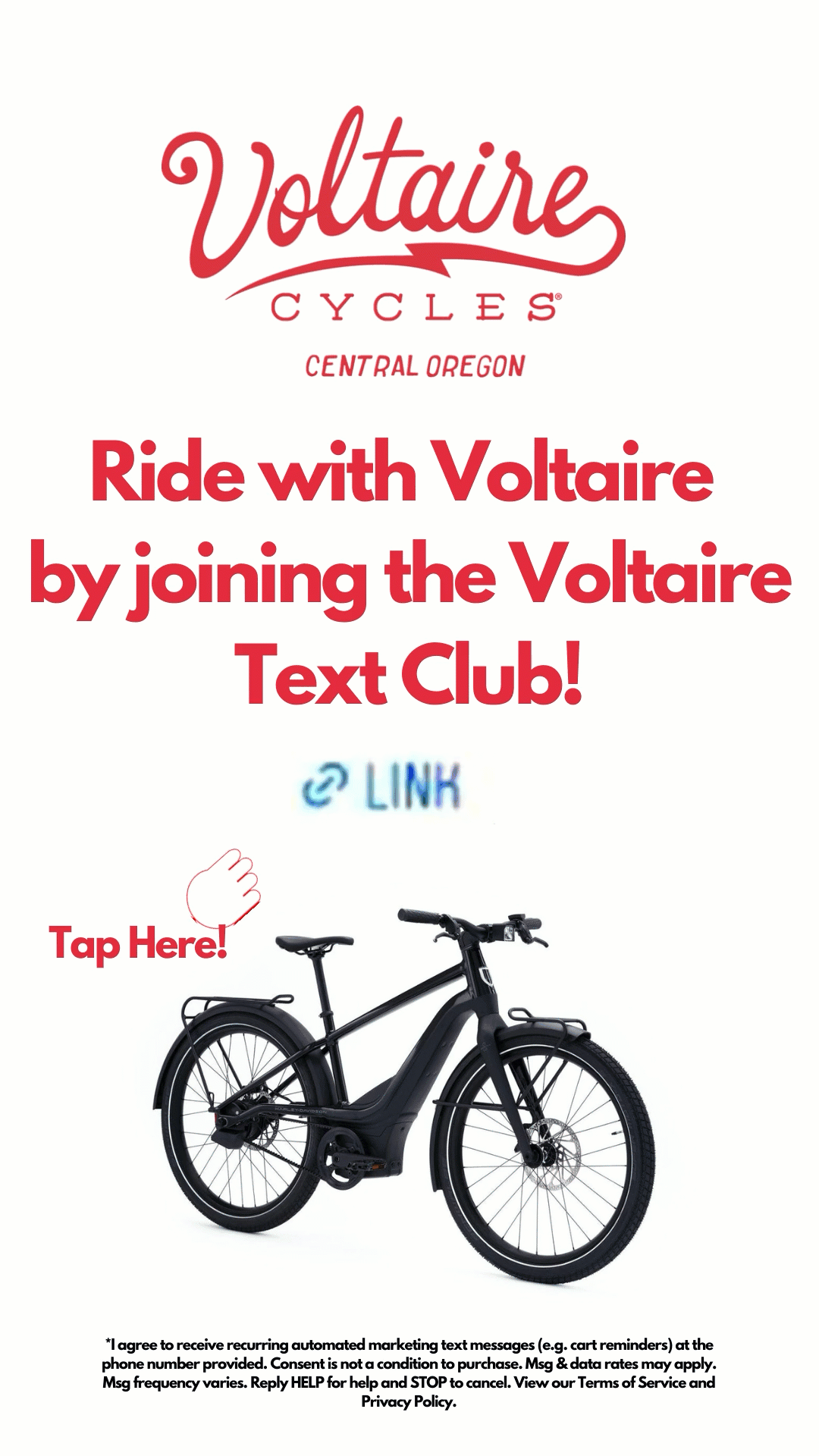 Create your Instagram story as you usually would.
Select the link sticker from the menu options.
Enter the opt-in short link you created in Postscript. 
Note:
Make sure the image or video in your story includes the necessary compliance language. You can leave compliance language out of your image if you link to a
dedicated landing page
with a compliant opt-in form.
While Instagram limits some capabilities for unverified accounts under 10,000 followers, you can still get creative with reaching potential SMS subscribers.
For example, you can create a keyword and include both the keyword, your short code (or phone number), and compliance language in your story.
Each story includes the keyword and short code or number.
Each story includes the necessary compliance language beneath the call to action.
If you choose to share a post in your story, and that post image includes a keyword and short code or number, then include the compliance text beneath the shared post.
Instagram Pro Tip: Regardless of whether you're verified, save your SMS story to your Instagram Highlights so future followers can find your opt-in link or keyword.
Instagram Influencers
---
Influencers hold sway with their followers and can be an effective way to grow your SMS list.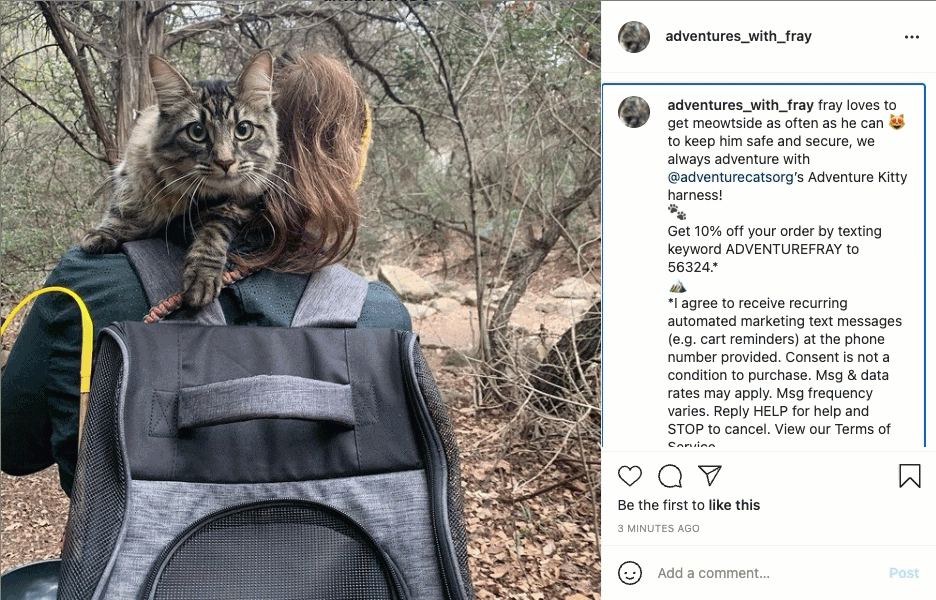 For Instagram influencers, it's important they include the following items in their promotion of your products and shop:
Their unique keyword (You'll want a unique keyword so you can track the performance).
Compliant opt-in language present where they advertise their keyword (e.g., in an Instagram story, a gird post, etc.)
Compliance Language Requirements
---
When collecting subscribers, the TCPA requires you to include necessary compliance language that informs visitors that they are opting into SMS messaging from your store. 
Here's the TCPA-approved compliance language:
*I agree to receive recurring automated marketing text messages (e.g. cart reminders) at the phone number provided. Consent is not a condition to purchase. Msg & data rates may apply. Msg frequency varies. Reply HELP for help and STOP to cancel. View our Terms of Service and Privacy Policy.
You should now be all set to grow your list with Instagram!
Between now and Cyber Monday, we're dropping monthly 🔥 resources to help you 
crush your Q4 marketing goals. Come check out our 2021 Holiday Hub.
Get Support
---
Have questions? Please feel free to reach out to our wonderful Support team at support@postscript.io or via live chat. You can also submit a support request here!
Need ongoing channel strategy guidance? Please fill out this form and we'll connect you to one of our certified partners.