Tip: Select any of the images in this article for a closer look.
Growing your subscriber list is an essential part of a strong SMS strategy, and Postscript offers several creative ways to add SMS list growth opportunities throughout your marketing efforts.
In this article, we are going to introduce growing your list using Instagram.
Why You Should Grow Your List with Instagram
---
If you have a strong Instagram following (or you're working on growing one), you're likely posting stories and engaging with your followers on a regular basis.
These days, consumers are more likely to check out your social media accounts before heading to your website to shop, and that's easy traffic you could convert into SMS subscribers.
Instagram stories offer you several advantages when it comes to engaging potential SMS subscribers:
Highly interactive. Instagram stories offer polls, countdowns, music, and dynamic text. These elements give your content a "live" feel, allowing followers to interact in real-time even if you posted the story hours ago.
Endless creative options. Instagram stories can be static images, videos, or animations. Varying these types of content creates an engaging experience for your followers that they'll enjoy viewing.
Ease of the Instagram swipe-up. If you have over 10k followers, then Instagram allows you to create a swipe-up link that can take followers to a product page, your shop, or a specific link.
Create an Instagram Story
---
Once a verified account reaches 10k followers, the account can take advantage of the coveted "Swipe Up" Instagram story feature.
To utilize this feature, start by creating your story as you would normally. You can select a branded image, product photo, video, or you can create a message using the options Instagram provides. Next, select the chain-link icon at the top of the screen.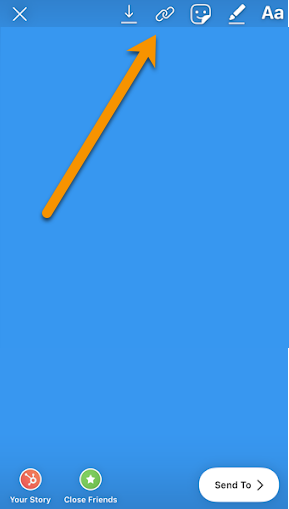 You'll want to create an opt-in short link in Postscript for this next step. Select the + Web Link from the options available, and then paste the short link you generated in Postscript. Select Done.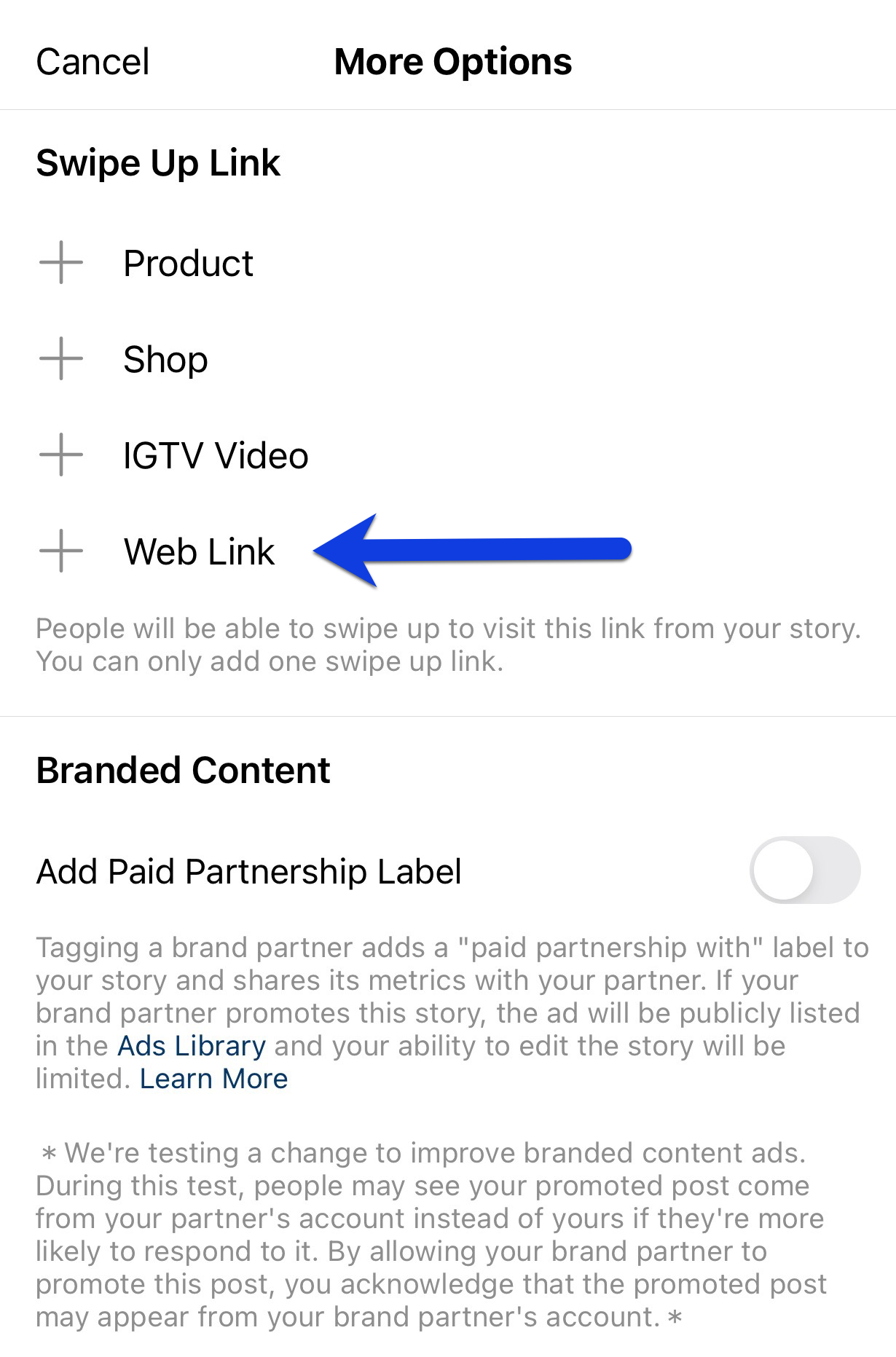 Publish your swipe-up story as you would any other story. Now when your followers view your story, they'll see the "See More" swipe-up link at the bottom of the screen.
What happens next? When a follower swipes up, the messaging app on their mobile device automatically launches with the pre-filled message you created when generating your opt-in short link. All they have to do is hit send to continue with the opt-in process.
While Instagram limits some capabilities for unverified accounts under 10k followers, you can still get creative with reaching potential SMS subscribers.
For example, you can create a keyword and include both the keyword and your phone number or shortcode in your story.
When a follower texts the keyword to your number, they'll go through the opt-in process you created for the keyword. It adds a few extra steps for the subscriber, so consider making your offer a little sweeter.
Instagram Pro Tip: Regardless of whether you're verified, save your SMS story to your Instagram Highlights so future followers can find your opt-in link or keyword.
Compliance Language Requirements
---
When collecting subscribers, the TCPA requires you to include necessary compliance language that informs visitors that they are opting into SMS messaging from your store. This language needs to appear with your swipe up or "Text to Subscribe!" story.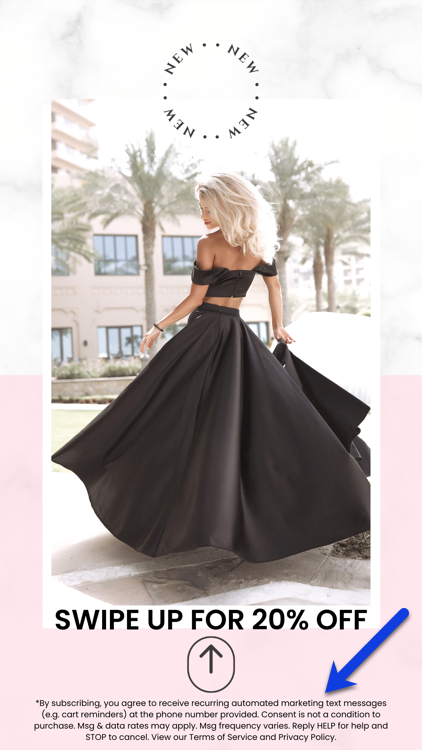 Here's the TCPA-approved compliance language:
*I agree to receive recurring automated marketing text messages (e.g. cart reminders) at the phone number provided. Consent is not a condition to purchase. Msg & data rates may apply. Msg frequency varies. Reply HELP for help and STOP to cancel. View our Terms of Service and Privacy Policy.
You should now be all set to grow your list with Instagram!
Between now and Cyber Monday, we're dropping monthly 🔥 resources to help you 
crush your Q4 marketing goals. Come check out our 2021 Holiday Hub.
Get Support
---
Have questions? Please feel free to reach out to our wonderful Support team at support@postscript.io or via live chat. You can also submit a support request here!
Need ongoing channel strategy guidance? Please fill out this form and we'll connect you to one of our certified partners.