Tip: Select any of the images or GIFs in this article for a closer look.
Growing your subscriber list is an essential part of a strong SMS strategy, and Postscript offers several creative ways to add SMS list growth opportunities throughout your marketing efforts.
In this article, we are going to introduce growing your list using Twitter.
Why You Should Grow Your List with Twitter
---
Twitter allows you to create bite-sized, highly-sharable content.
Share opt-in opportunities in your tweets and encourage followers to share.
Grow your relationship with your customers and subscribers by engaging them in tweet threads. It's a great way to remind them to opt-in for exciting content.
Link to an Opt-In Form
---
Linking to a dedicated landing page is a great way to direct both mobile and desktop visitors to a compliant opt-in form where they can enter their phone number.
Share your link in your bio or in a tweet (whether pinned or unpinned). Remember those tweets can be re-tweeted, giving you more reach than just your own feed.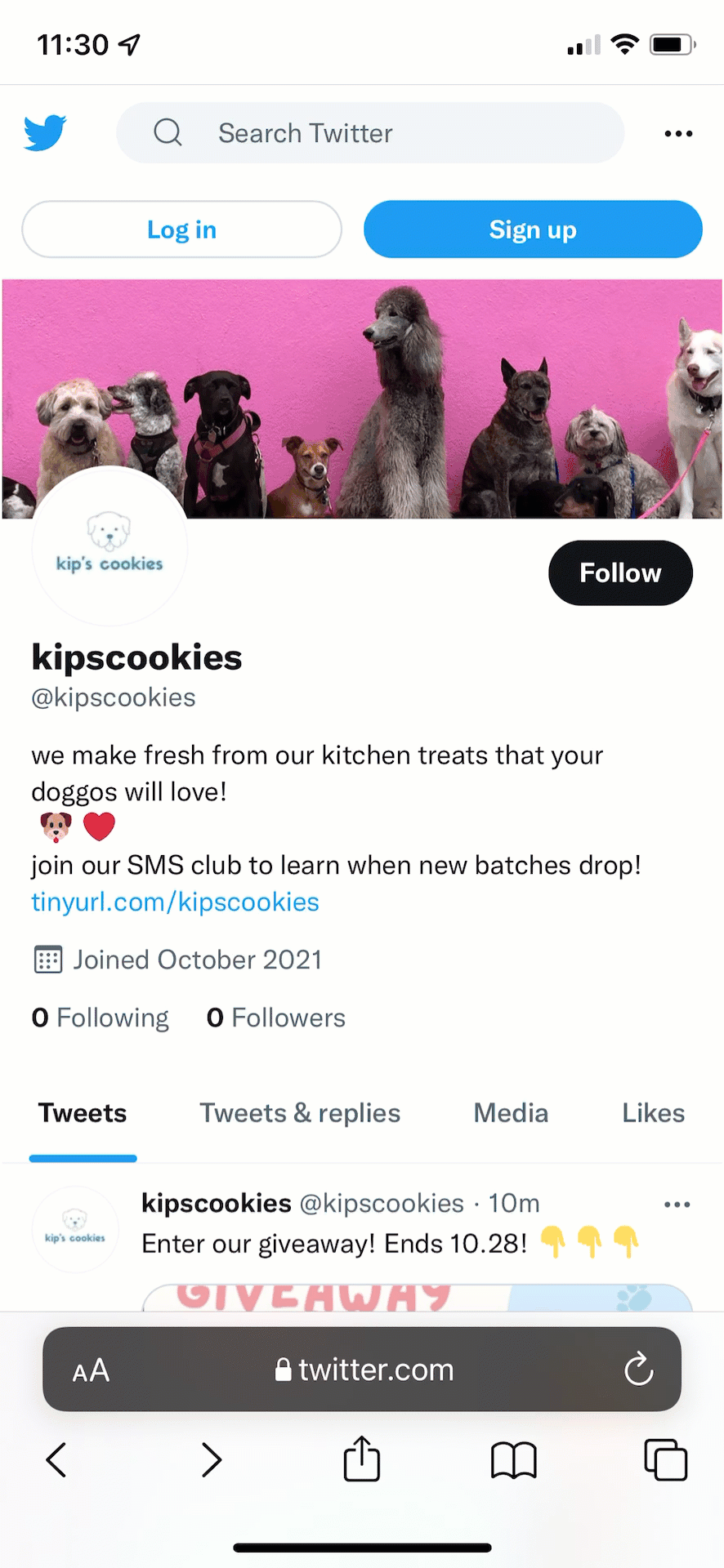 Add an Image with a Call to Action
---
You can easily share an image with a clear call to action and the necessary compliance language in your Twitter feed. It's a great way to showcase your brand elements while also compliantly collecting subscribers.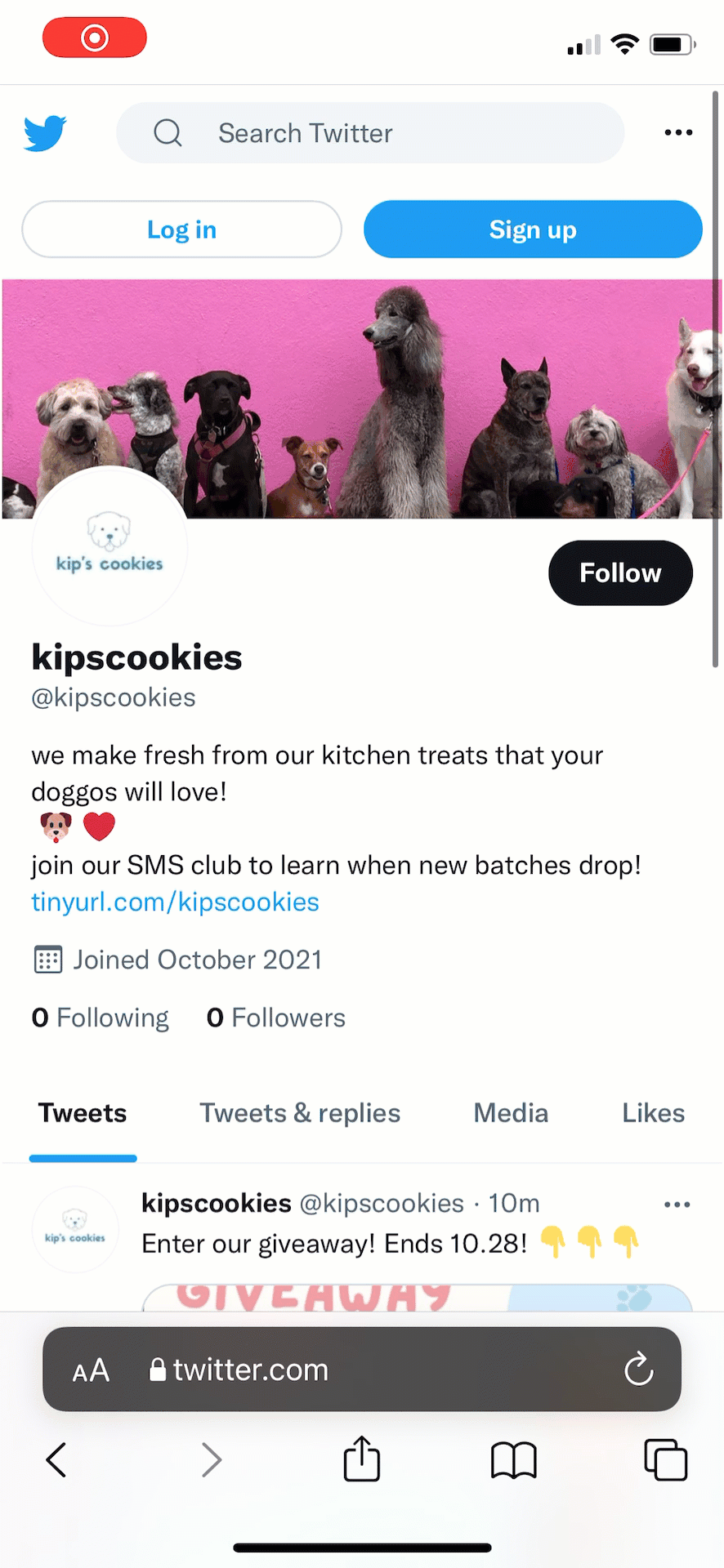 Make sure your image includes:
Your short code or phone number.
Your keyword and call to action.
Compliant opt-in language that is large enough for your followers to read.
Compliance Language Requirements
---
When collecting subscribers, the TCPA requires you to include necessary compliance language that informs visitors that they are opting into SMS messaging from your store. 
Here's the TCPA-approved compliance language: 
*By providing your phone number, you agree to receive recurring automated marketing text messages (e.g. cart reminders) from this shop and third parties acting on its behalf. Consent is not a condition to obtain goods or services. Msg & data rates may apply. Msg frequency varies. Reply HELP for help and STOP to cancel. You also agree to the Terms of Service and Privacy Policy.
Note: In order to collect subscribers compliantly, your shop's Terms of Service and Privacy Policy need to be hyperlinked in the language shown above. If they cannot be hyperlinked, the full URLs of each need to be included so a viewer may search your terms or privacy policy if needed.
For example, "You also agree to the Terms of Service (https:/myshop.com/terms-of-service/) and Privacy Policy (https://myshop.com/privacy-policy/)."
Get Support
---
Have questions? Please feel free to reach out to our wonderful Support team at support@postscript.io or via live chat. You can also submit a support request here!
Need ongoing channel strategy guidance? Please fill out this form and we'll connect you to one of our certified partners.