Postscript integrates with Novel, allowing you to share information between the two solutions. By setting up a Novel Wallets integration, you can share NovelPasses with subscribers by adding it to any campaigns and automation messages.
Key Information
---
If a subscriber is sent a NovelPass link, but does not add it to their wallet, they will be assigned a custom property.
This property is viewable in the subscriber's profile within Custom Properties section.
When a subscriber adds NovelPass to their wallet, the custom property will be removed.
Use custom properties to create segments of SMS subscribers who have no yet added NovelPass to their wallet. By targeting this segment, you can send a campaign encouraging subscribers to add NovelPass to their wallet.
Add a NovelPass to Texts
---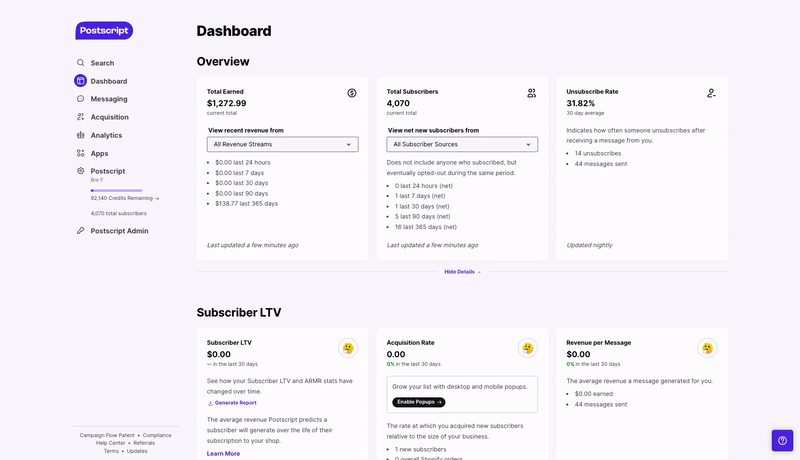 From your Postscript dashboard, select Messages. Choose an existing campaign or create a new campaign by selecting Create Campaign in the upper right corner.
Similarly, if you'd like to add a NovelPass to an automation flow, select Automations on the left-side navigation bar. Choose an existing automation flow or create a new automation by selecting Create Automation in the upper right corner.
When editing the copy of any campaign or automation flow message, insert the following URL:

https://[yourstorefront].novel.com/login

When subscribers tap the link, they will have access to your NovelPass.
Get Support
---
Have questions? Please feel free to reach out to our wonderful Support team at support@postscript.io or via live chat. You can also submit a support request here!
Need ongoing channel strategy guidance? Please fill out this form and we'll connect you to one of our certified partners.