Tip: Select any of the images or GIFs in this article for a closer look.
Postscript integrates with Gorgias, allowing you to share information between the two solutions. 
About Gorgias
---
Gorgias is a help desk solution designed for ecommerce stores. With Gorgias, you can provide multichannel customer service from a single platform and keep important customer communications in one place. 
Why You Should Set Up Gorgias
---
Centralize all your support tickets in one location, including responses to campaigns and automations.

Edit customer orders, subscriptions, or refund payments from Gorgias.

Prioritize customer questions and requests so you can provide better, more personal service.
Locate and Create Your Gorgias API Key
---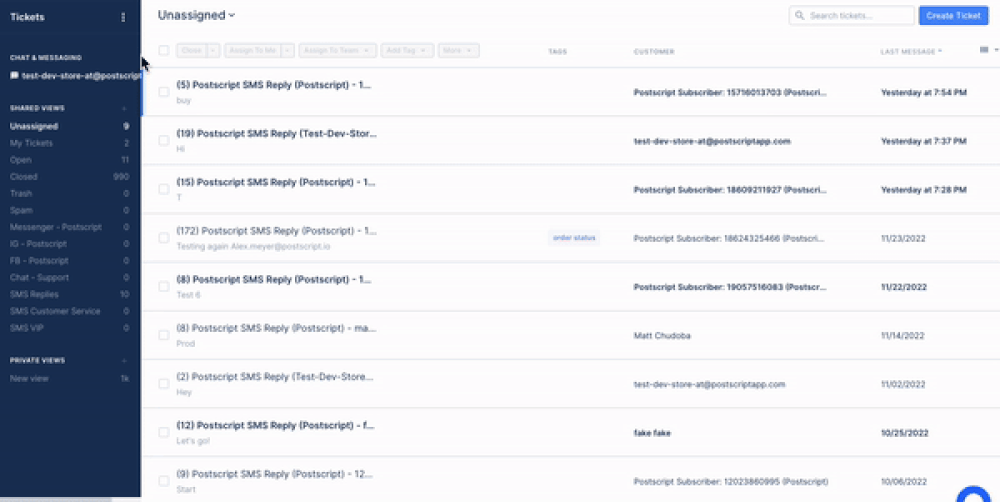 On your Gorgias dashboard, select the three-dot icon in the top-left corner, and select Settings from the options listed.
Under You, select REST API.
If you haven't already, select Create API Key. You will need this key, along with your Base API URL and Username to set up your integration in Postscript.
Enter Gorgias Information in Postscript
---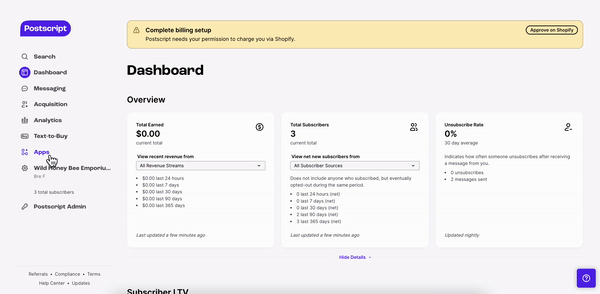 Select Apps in the side menu of your Postscript dashboard.
Locate and select Gorgias. You can scroll to locate the integration or search for it using the search field at the top of the Integration page.
Enter the requested information—Base API URL (listed as Gorgias URL), Gorgias Username, and Gorgias API Key. You can copy this information from your Gorgias REST API page.
Select the Auto-Create Tickets checkbox. This automatically creates tickets in Gorgias for every SMS response you receive from your customers.
Select Save Integration in the top-right corner of the page.
Once saved, select the Enabled toggle so it shows as green.
You should now be all set to get started with Gorgias! 
Interested in trying Gorgias out?
If you're not a current Gorgias customer and would like to try out their help desk solution, you can get
2 months free!
 Learn more
here
.
Get Support
---
Have questions? Please feel free to reach out to our wonderful Support team at support@postscript.io or via live chat. You can also submit a support request here!
Need ongoing channel strategy guidance? Please fill out this form and we'll connect you to one of our certified partners.