Tip: Select any of the images or GIFs in this article for a closer look.
Postscript integrates with Alloy, allowing you to share information between the two solutions.
About Alloy
---
Alloy offers brands a no-code solution for creating automated workflows. With Alloy, brands can automate repetitive tasks, connect apps within their tech stack, and build smart workflows.
Why You Should Set Up Alloy
---
Use Alloy to push subscriber information to Postscript from various sources and apps.

Create conditional or logic statements that trigger specific responses (ex: If an abandoned cart order is more than $100, send a discount code via text.)
Build workflows from scratch, or use templates created by other stores like yours.
Create a Postscript API Key
---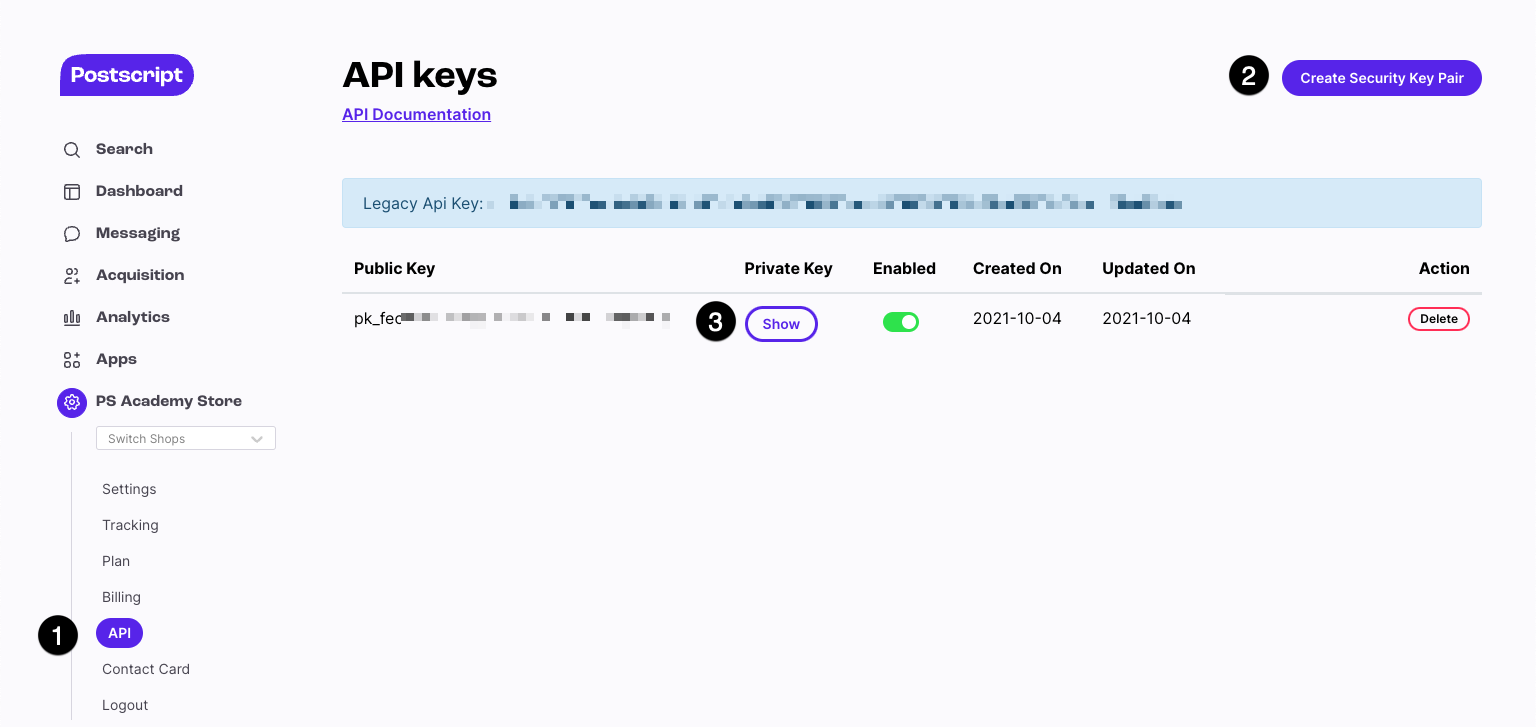 Select your Shop Name in the side menu of your Postscript dashboard, then select API.
Select Create Security Key Pair on the right side of the page, then confirm your action by selecting Yes.
Select Show in the Private Key column to reveal your API key. Copy this key or write it down—you'll need to enter it in Alloy later.
Configure Alloy and Postscript
---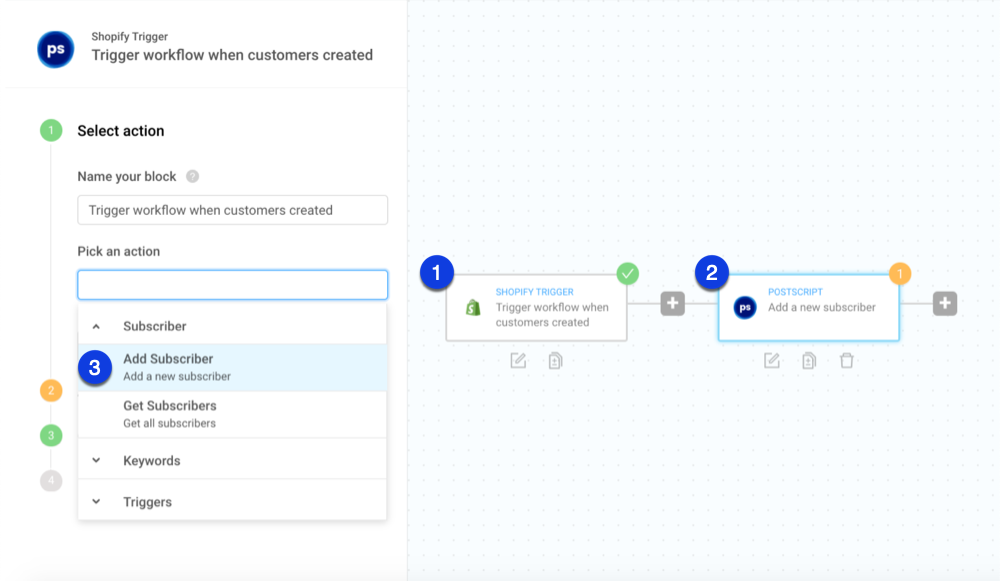 Select Shopify (or desired app) as the trigger, and enter your Shopify credentials.
Choose Postscript as the second block in your workflow.
Select the resulting action of the trigger, such as Add Subscriber.
Once you choose your Postscript action, Alloy prompts you to enter your Postscript Private API Key. Paste the key you copied from Postscript, then select Validate. 
If your action involves keywords, make sure you choose a keyword that has an appropriate reply set up for the workflow. You can always create a new keyword, if desired. This will allow you to better track opt-ins from this source.
Get Support
---
Have questions? Please feel free to reach out to our wonderful Support team at support@postscript.io or via live chat. You can also submit a support request here!
Need ongoing channel strategy guidance? Please fill out this form and we'll connect you to one of our certified partners.