Tip: Select any of the images or GIFs in this article for a closer look.
Zipify's OneClickUpsell (OCU) is now part of the Shopify checkout process. This means you simply need to have both Postscript and Zipify OCU installed in your Shopify store to send OCU abandoned cart automations.

About OneClickUpsell
---
Zipify's OneClickUpsell (OCU) makes it easy for you to offer customers pre and post-purchase upsells using various funnels. With OCU, you can analyze customer segments, shopping history, and behavior to ensure upsells are relevant. 
Why You Should Consider OneClickUpsell
---
Increase revenue by using pre-purchase, post-purchase, and thank you page upsells.
Offer complementary products, product upgrades, and product bundles right from the cart page.
Trigger upsells by products, specified product variant, or collection.
Create a OneClickUpsell Abandoned Cart Automation
---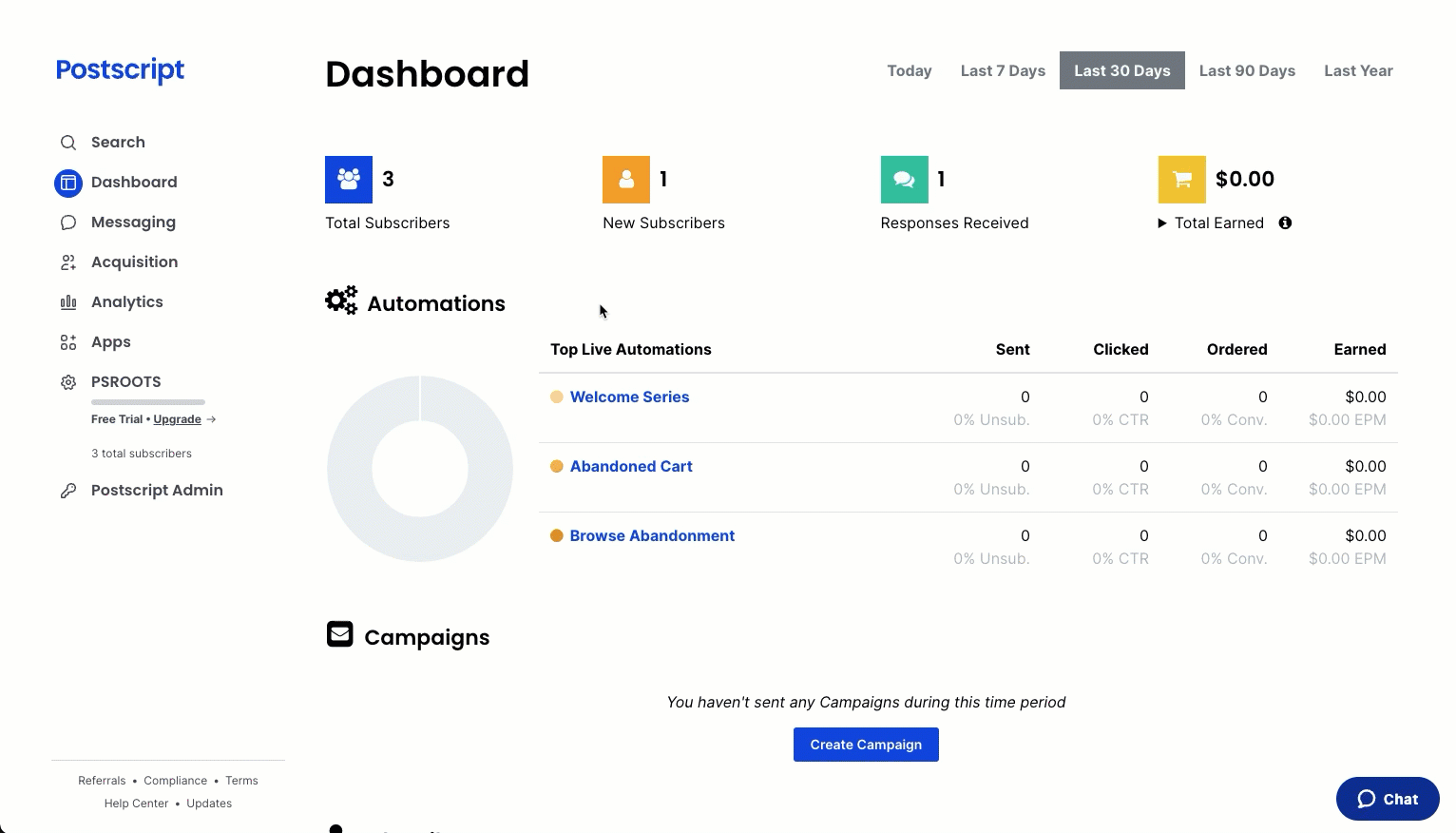 Select Messaging in the side menu of your Postscript dashboard, then select Automations.
Select Create Automation in the top-right corner of the page.
You can choose to create a Custom Automation or select Abandoned Cart to use a template.
Locate your Automation Trigger and select Checkout Started from the options listed in the drop-down.

This trigger is tied to the "Checkout Started" Shopify event, which is part of the Shopify checkout process. Since OCU integrates with the checkout process, you can create an OCU automation that sends using this trigger.

Under Cancellation Trigger, select Yes.
From the

 

Cancel automation if

 

drop-down, select

Order Created.
Continue with creating your automation.
Get Support
---
Have questions? Please feel free to reach out to our wonderful Support team at support@postscript.io or via live chat. You can also submit a support request here!
Need ongoing channel strategy guidance? Please fill out this form and we'll connect you to one of our certified partners.