Tip: Select any of the images or GIFs in this article for a closer look.
Postscript integrates with Wonderment, allowing you to share information between the two solutions. You can enable and manage your Wonderment and Postscript integration through the Wonderment app page in your Shopify store.
About Wonderment
---
Wonderment takes order tracking to the next level. With Wonderment, you have full visibility into your shipments so you can deliver a delightfully unexpected post-purchase experience for your customers. 
Why You Should Set Up Wonderment
---
Increase customer delight with proactive, branded shipping notifications.
Be able to decide how to best handle delayed shipments and failed deliveries by texting your customer updates.
Provide your support teams a real-time report of stalled, delayed, or lost orders so they can be proactive in their communications.
Create a Postscript API Key
---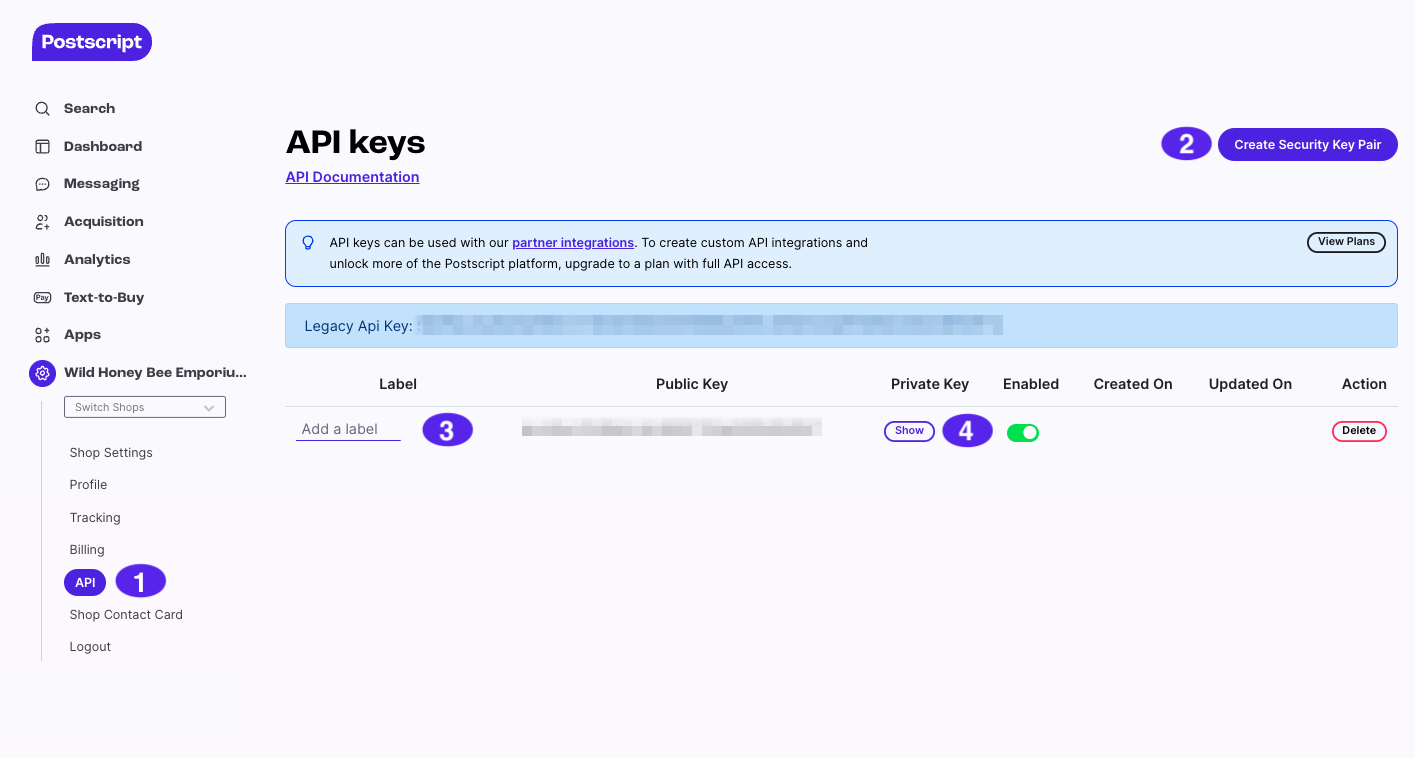 Select your Shop Name in the side menu of your Postscript dashboard, then select API.
Select Create Security Key Pair on the right side of the page, then confirm your action by selecting Yes. 
Add a label to your API key so you can track where this API key is being used.
Select Show in the Private Key column to reveal your API key. Copy this key or write it down—you'll need to enter it in Wonderment later.
Configure Postscript in Wonderment
---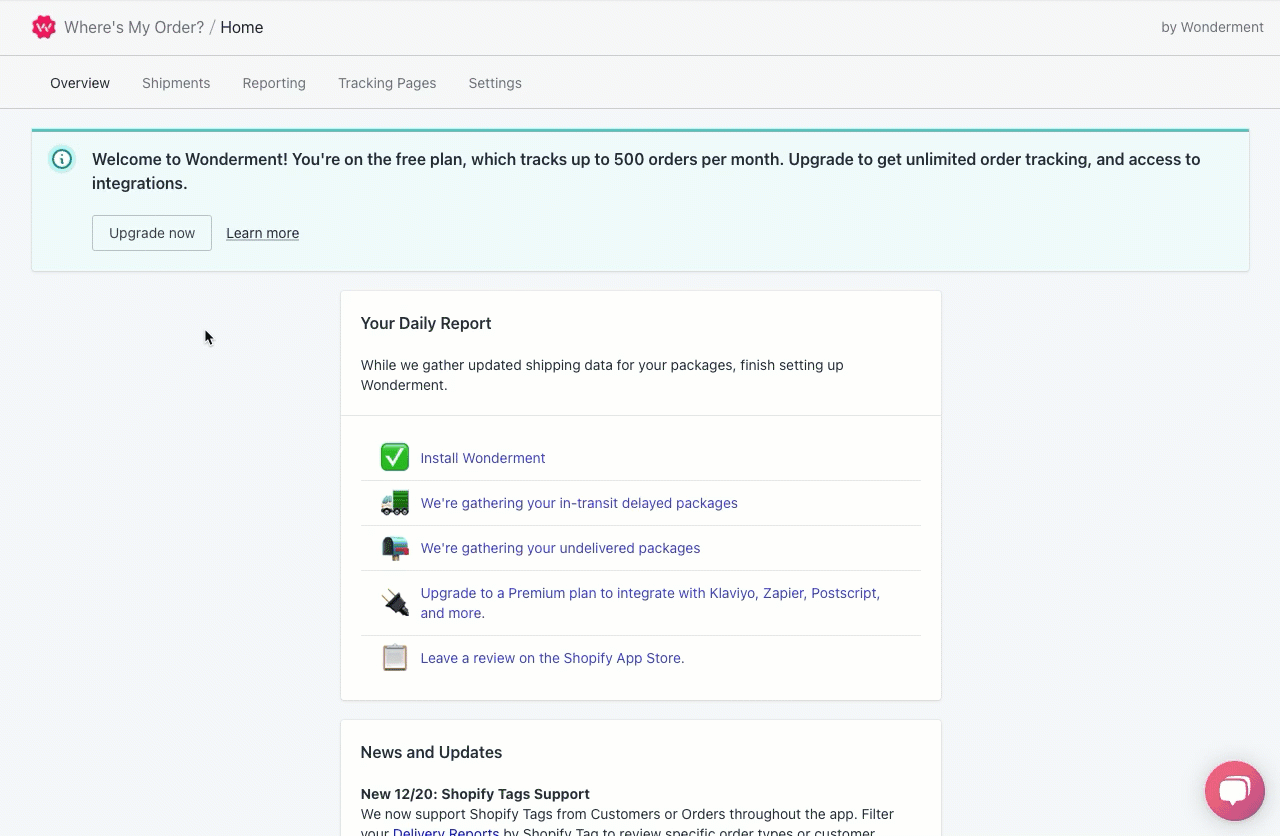 On your Wonderment homepage within Shopify, select Settings.
Select Integration Settings.
Under Event Settings, select which events you wish to appear as automation triggers in Postscript.
Select Save.
Create Wonderment Automations
---
You can create an automation message that provides shipping updates for your customers. This is possible through a combination of unique Wonderment automation triggers and their message tags.
From the Automation Trigger drop-down, select your desired Wonderment trigger. The trigger you choose will inform the message tags available in Step 4.
To continue, select Save & Continue to Messages in the bottom-right corner of the page.
Place your typing cursor where you want the tracking-related tag to go in the message.
Select the More button above the message field, then select Add Tag from the options listed.
Choose the tracking-related tag you wish to include in your message, then select the Insert Tag option.
You can see the tag in the message field and can preview how it will display to your subscriber in the dynamic phone preview on the right side of the page.
You should now be all set to get started with Wonderment!
Get Support
---
Have questions? Please feel free to reach out to our wonderful Support team at support@postscript.io or via live chat. You can also submit a support request here!
Need ongoing channel strategy guidance? Please fill out this form and we'll connect you to one of our certified partners.