Contact cards, also known as V-Cards or .vcf files, are digital "business cards" containing your brand's contact information including phone, email, notes, and more that can be sent to subscribers so they can easily save your business information to their personal contacts. At this time, contact cards can only be sent to recipients based in the United States.
When a subscriber receives a contact card in their text message thread, they can appear in one of two ways: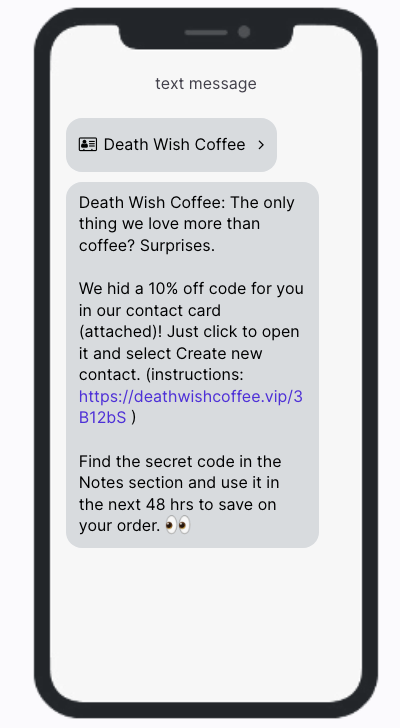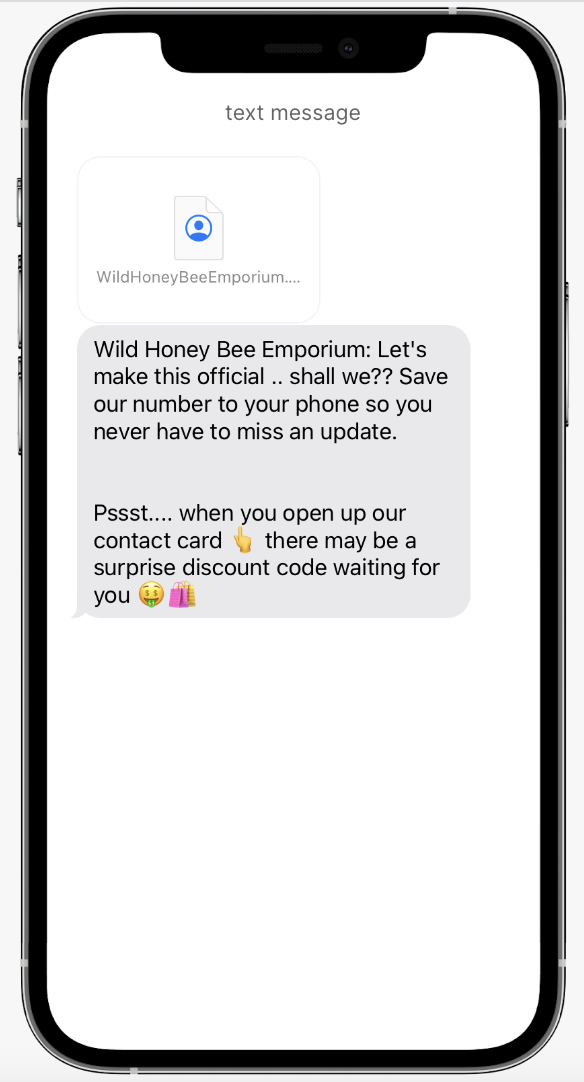 How the contact card is displayed depends on the subscriber's network carrier and device. During peak sending times, carriers may compress the contact card to optimize throughput speed resulting in the contact card showing as a .vcf file. By compressing the contact card, carriers are able to account for peak volume while still delivering your message to subscribers quickly. 
Get Support
---
Have questions? Please feel free to reach out to our wonderful Support team at support@postscript.io or via live chat. You can also submit a support request here!
Need ongoing channel strategy guidance? Please fill out this form and we'll connect you to one of our certified partners.