With Shopify, you can compliantly collect SMS subscribers during the checkout process and have those subscribers flow through to Postscript.
Checkout collection is one of the most effective ways to collect subscribers and allows your brand to:
Easily ensure compliant SMS opt-in for all subscribers.
Increase your Acquisition Rate which contributes to your overall Subscriber Lifetime Value. 
Allow Postscript and Shopify to communicate opt-in and opt-out statuses for all subscribers.
If you are adjusting your list growth efforts or strategy, follow the instructions below to deactivate SMS collection at checkout. 
Deactivate Collection of SMS Consent
---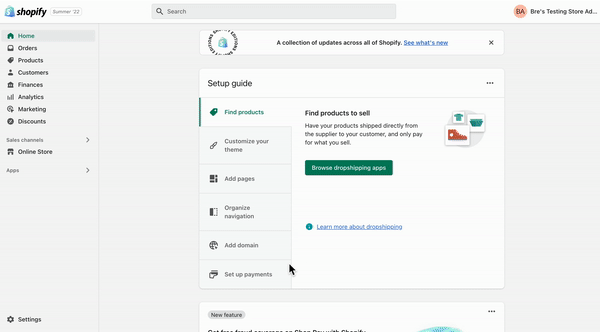 Select Settings in the bottom-left corner of your Shopify Admin dashboard.
Select Checkout and accounts on the right side of the page.
Locate the Consent for marketing section.
Deselect the second checkbox labeled SMS marketing
Select Save in the top-right corner of the page.
List Growth Resources
---
Get Support
---
Have questions? Please feel free to reach out to our wonderful Support team at support@postscript.io or via live chat. You can also submit a support request here!
Need ongoing channel strategy guidance? Please fill out this form and we'll connect you to one of our certified partners.