Your Postscript bill is paid using your primary payment method. Available payment methods include credit card or Automated Clearing House (ACH).
Who Has Access to ACH Billing?
---
Brands on the professional or enterprise plans.
Brands billed directly through Postscript.
Brands who have a bank account that accepts US Automated Clearing House (ACH) debits.
How to Setup ACH Billing
---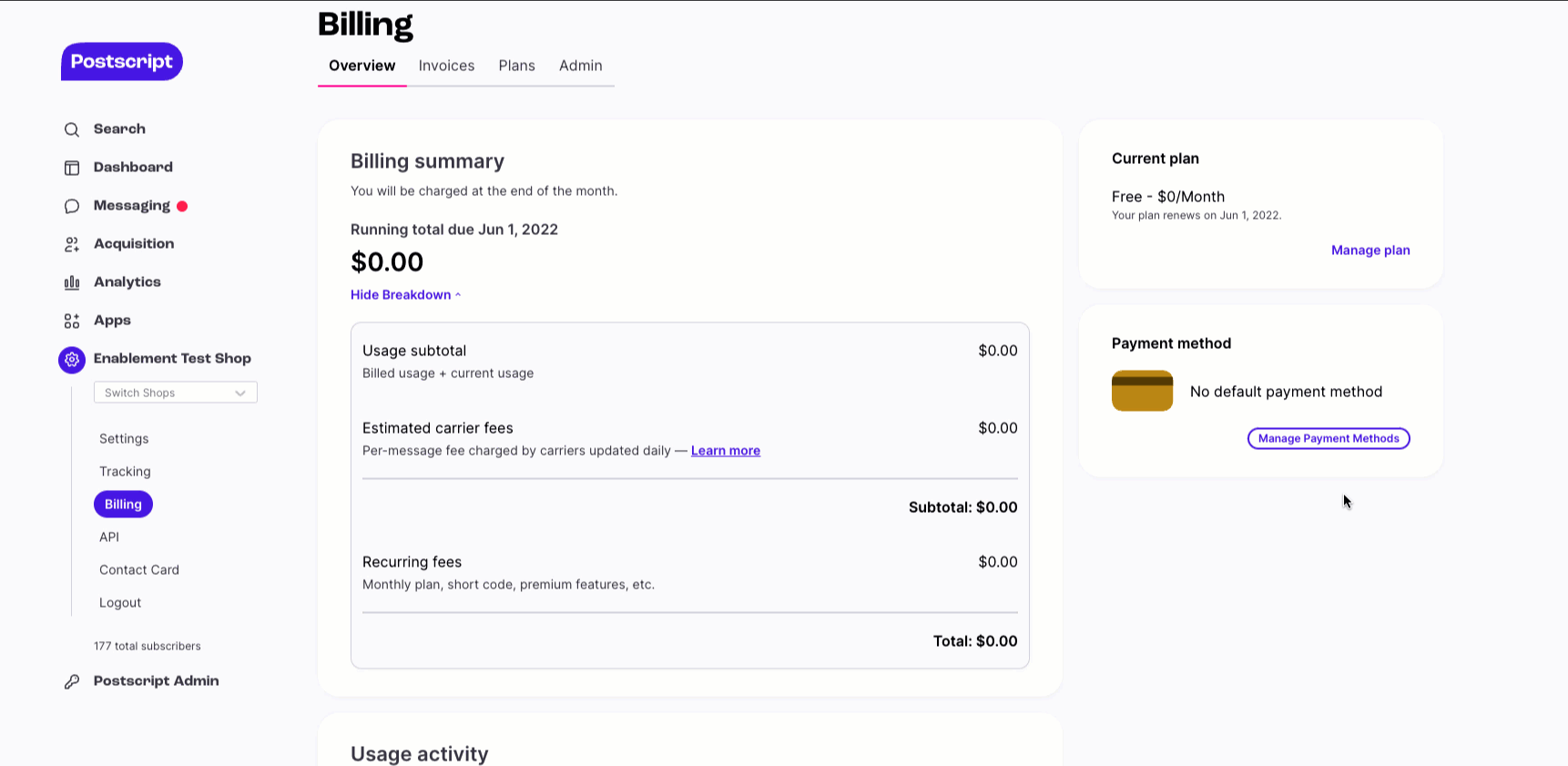 Select your shop name in the side menu of the Postscript dashboard, then select Billing.
Under the Overview tab, locate the Payment method table then select Manage Payment Methods.
Select Add Payment Method, then Bank Account.
Enter account holder details then select Continue.
After you select Continue, you will see a Stripe popup. Postscript uses Stripe to manage direct billing. To authorize ACH payments via Stripe, select Agree at the bottom of the popup.
Once you click Agree, you will be prompted to select and sign into your bank account to complete the process.
   Note: If you would like to manually enter your routing and account number, a micro-deposit will be attempted to ensure that the details are valid.
Your payment method may show as Needs Verification until the micro-deposit is completed. Once your ACH setup is complete and your account is verified, your payment methods will display in-app like the image below.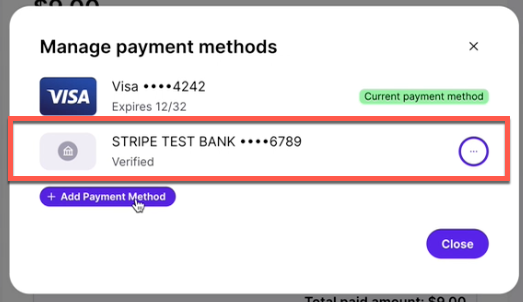 After the payment method shows as Verified, you can select the three dots to the right of your listed bank account and choose this method as your Current payment method. 
Get Support
---
Have questions? Please feel free to reach out to our wonderful Support team at support@postscript.io or via live chat. You can also submit a support request here!
Need ongoing channel strategy guidance? Please fill out this form and we'll connect you to one of our certified partners.