Tip: Select any of the images or GIFs in this article for a closer look.
With a Back in Stock report, you can get immediate insight into which products your subscribers are requesting at the product and variant level. You can use the information when deciding which products you wish to re-stock as well as when.
Run a Back In Stock Report
---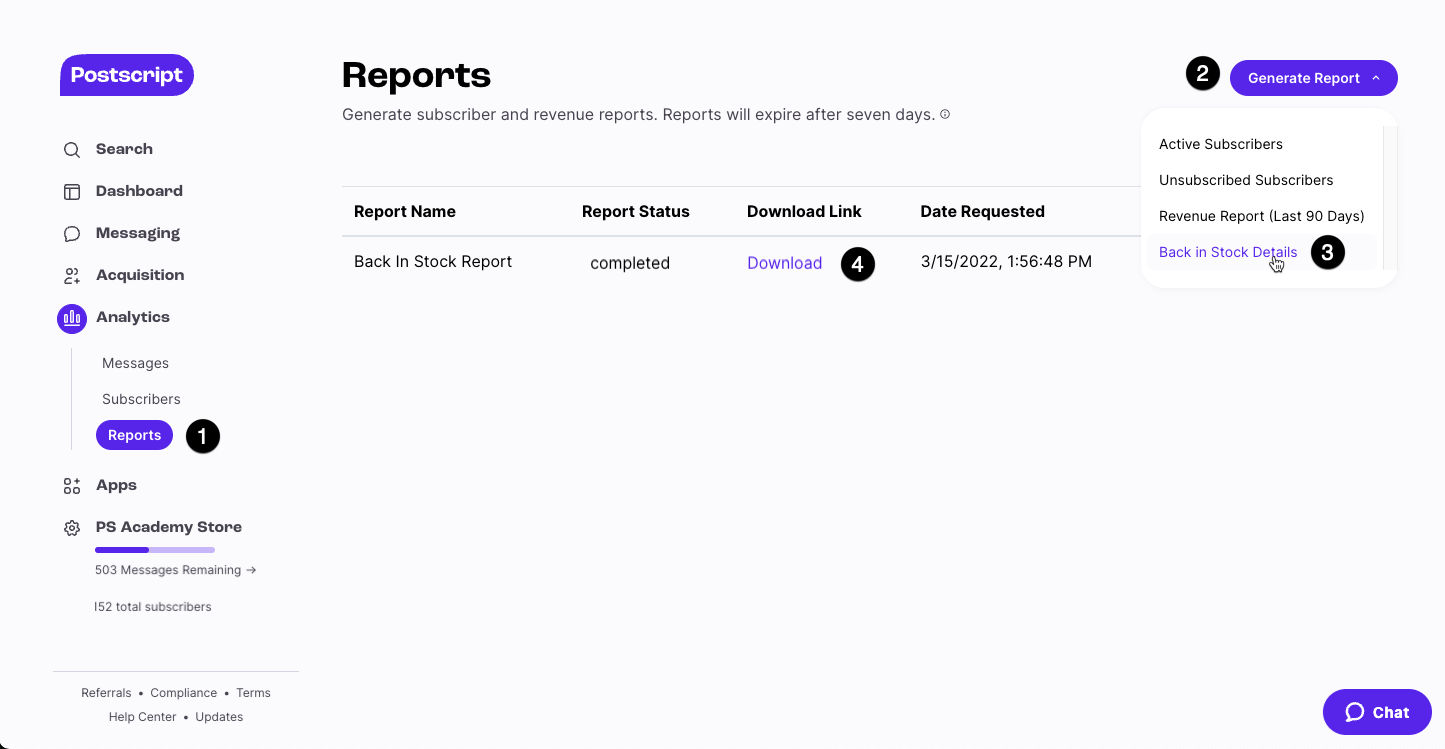 Select Analytics in the side menu of your Postscript dashboard, then select Reports.
Select the Generate Report drop-down menu in the top-right corner of the page.
Select Back in Stock Details.
Depending on the size of the report, it may take some time to generate. Postscript will notify you when it's available using a light blue banner at the bottom of the screen. You can then navigate back to Reports and select the Download link.
Examine Your Report
---
The Back in Stock report contains several different data points. We've got two that we want to call out specifically and do so below the image.

Product ID/Title. View the most requested/in-demand products by their product ID and/or product title in Shopify.
Variant ID/Title. Get specific with a breakdown at the variant level. View products by their requested variant ID and/or variant title in Shopify.
Get Support
---
Have questions? Please feel free to reach out to our wonderful Support team at support@postscript.io or via live chat. You can also submit a support request here!
Need ongoing channel strategy guidance? Please fill out this form and we'll connect you to one of our certified partners.