Tip: Select any of the images or GIFs in this article for a closer look.
Answer
---
Product drop-downs are available when creating a segment (Purchased Product Names), specifying a user filter in an automation (Purchased Product Names), and when adding a product link to an automation or campaign (Product Link).
Only a limited number of products will populate, but you can search for a specific product by typing the product name in the field. If you cannot locate your desired item, reach out to our support team for assistance.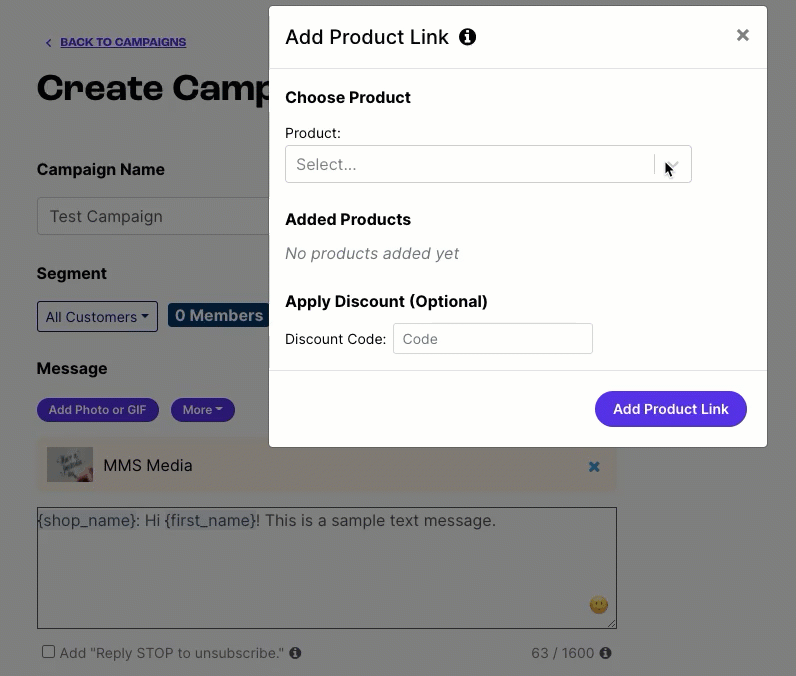 Get Support
---
Have questions? Please feel free to reach out to our wonderful Support team at support@postscript.io or via live chat. You can also submit a support request here!
Need ongoing channel strategy guidance? Please fill out this form and we'll connect you to one of our certified partners.