Answer
---
We are in the process of improving the strength indicator. When we first created it, we recommended certain "best practices" to make your message stronger, such as including an image or GIF, message tags, and keeping your messages under 200 characters.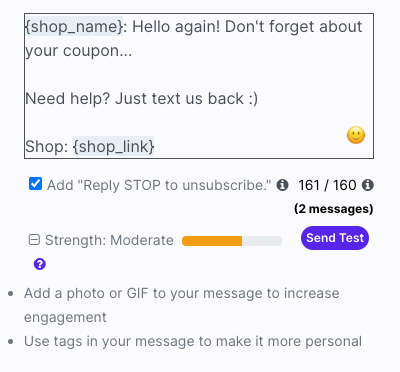 If you have any questions as to whether your message is strong, reach out to your Customer Success Manager or our support team! They'll be happy to strategize with you.
Get Support
---
Have questions? Please feel free to reach out to our wonderful Support team at support@postscript.io or via live chat. You can also submit a support request here!
Need ongoing channel strategy guidance? Please fill out this form and we'll connect you to one of our certified partners.