Answer
---
Yes! You can manually link a Postscript subscriber to their Shopify profile by adding their opted-in phone number to their customer profile in Shopify.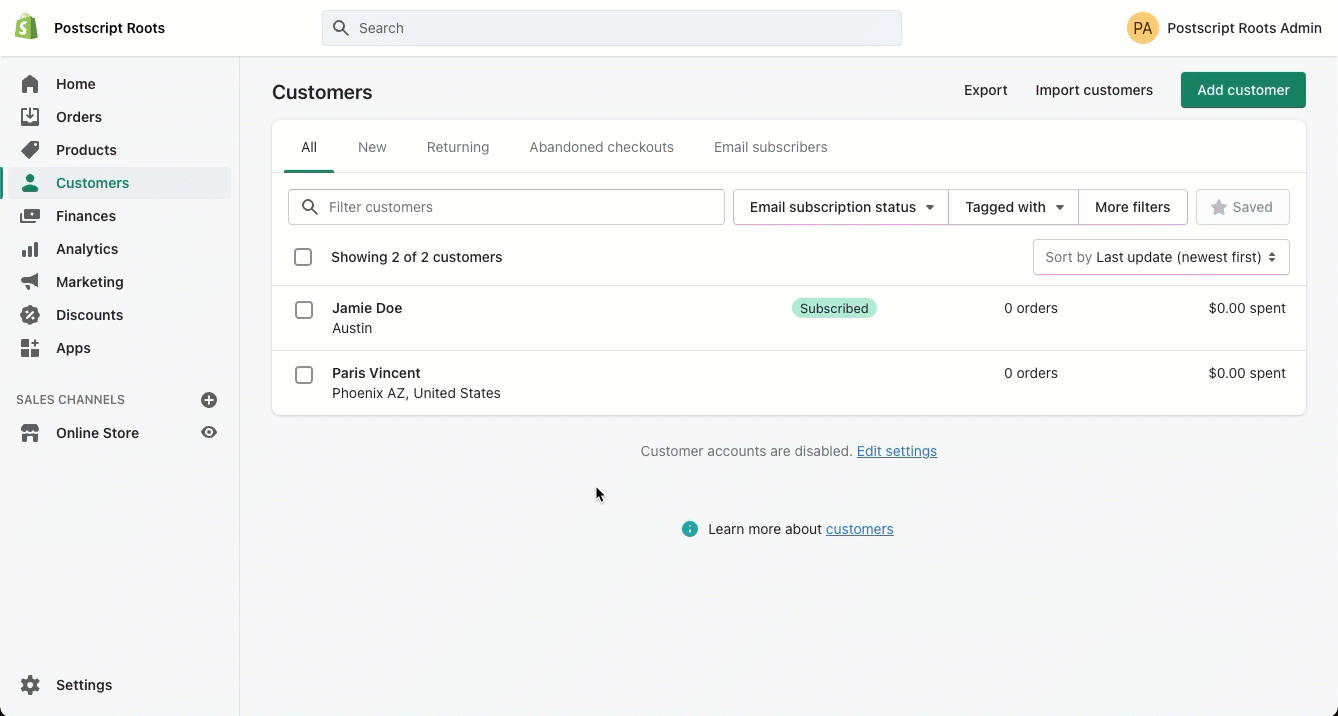 Select Customers in the side menu of your Shopify dashboard.
Locate and select the subscriber's customer record.
Select Edit in the Customer section located at the top-right corner of the page.
Enter the subscriber's opted-in Phone Number, then select Save.
Refresh the subscriber's profile in Postscript and the two records should now appear linked.
Get Support
---
Have questions? Please feel free to reach out to our wonderful Support team at support@postscript.io or via live chat. You can also submit a support request here!
Need ongoing channel strategy guidance? Please fill out this form and we'll connect you to one of our certified partners.