Tip: Select any of the images or GIFs in this article for a closer look.
Answer
---
This error commonly occurs when you have created or selected a keyword that matches the exact name of your shop. Postscript is unable to differentiate between the two and so it displays the error.
In the example below, you'll see the shop name and keyword are both PSROOTS. When we edit the message so that the two are not identical, we're able to generate our opt-in link.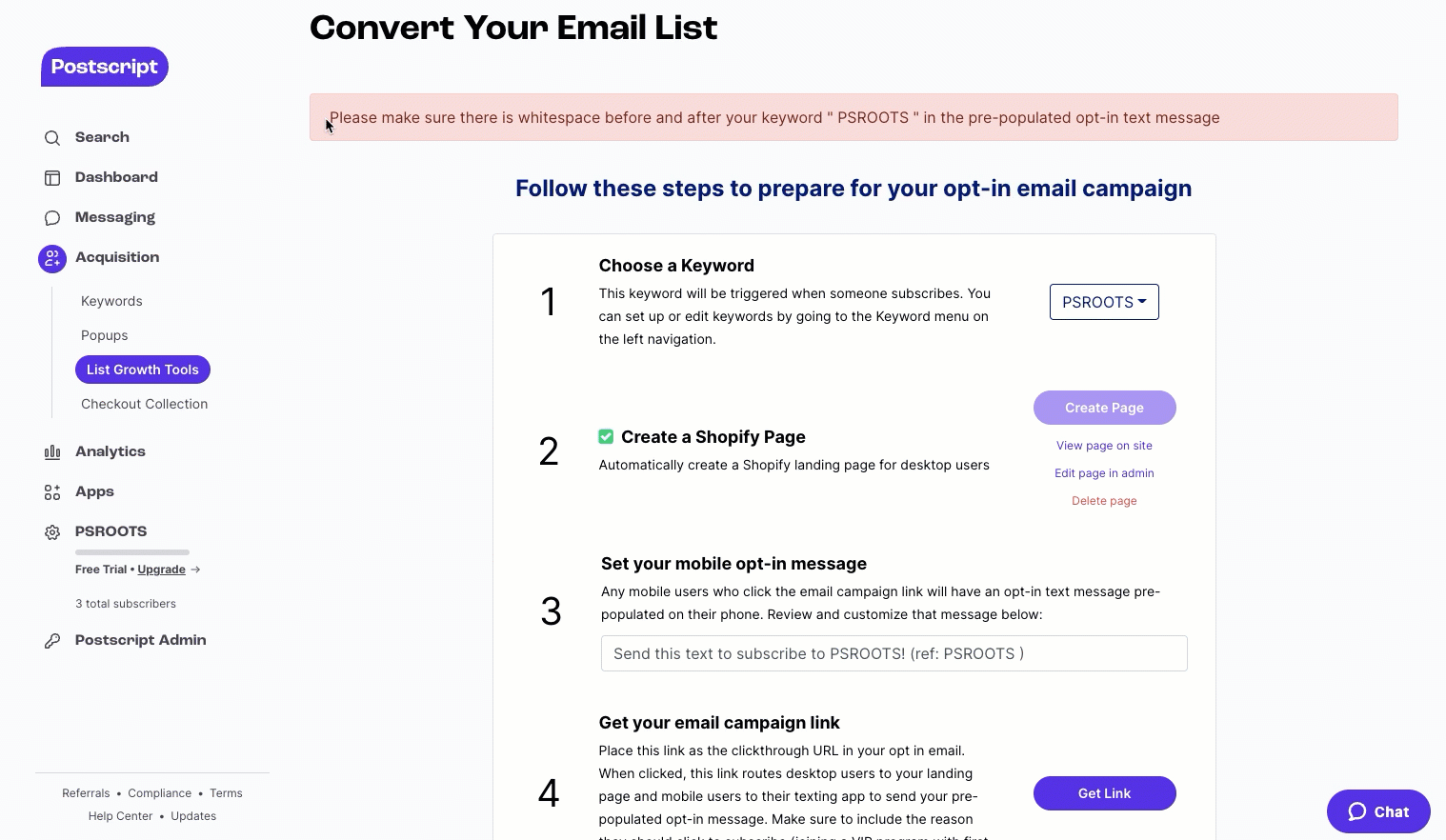 Get Support
---
Have questions? Please feel free to reach out to our wonderful Support team at support@postscript.io or via live chat. You can also submit a support request here!
Need ongoing channel strategy guidance? Please fill out this form and we'll connect you to one of our certified partners.