Tip: Select any of the images or GIFs in this article for a closer look.
Answer
---
Very often shops will see the number of Total Messages Sent in the top-left corner of the automation details page does not match the individual sent messages total listed under Automation Messages.
This is because the Total Messages Sent value includes archived messages. Postscript archives an automation message whenever you save a new automation message, replacing the previous one.
Select the View Archived Messages link to view the totals for these messages.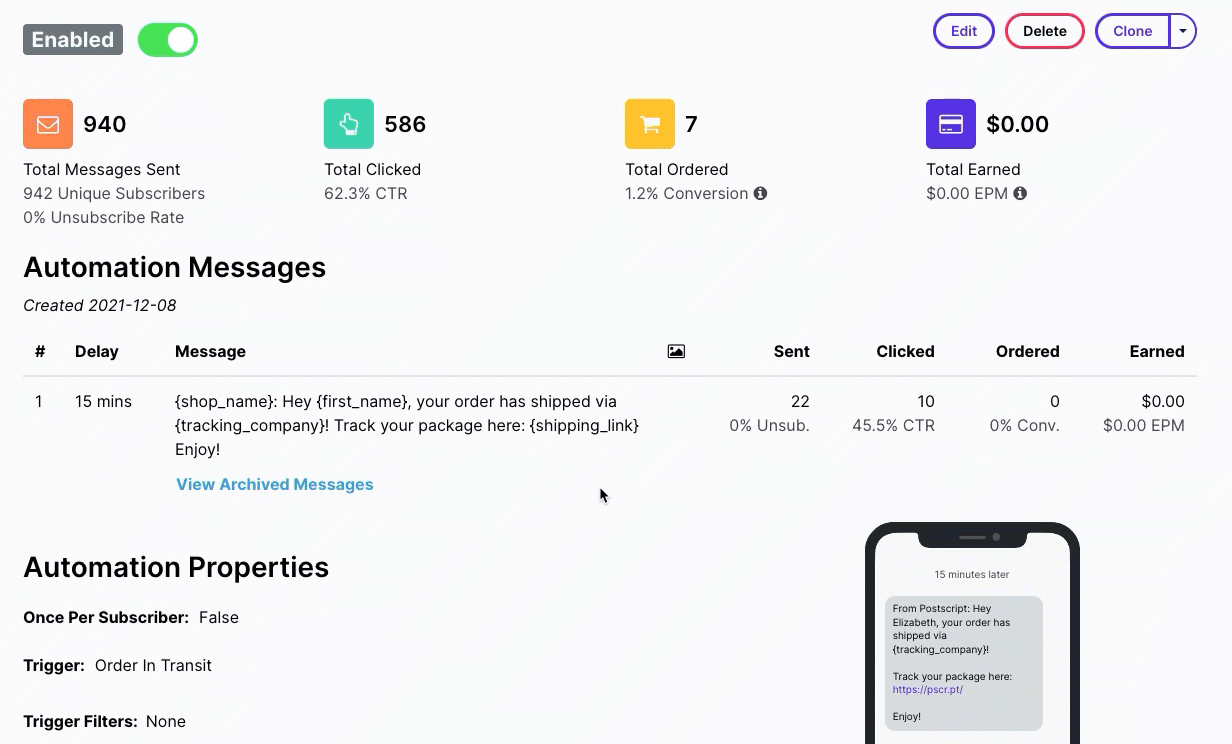 Get Support
---
Have questions? Please feel free to reach out to our wonderful Support team at support@postscript.io or via live chat. You can also submit a support request here!
Need ongoing channel strategy guidance? Please fill out this form and we'll connect you to one of our certified partners.