Answer
---
An SMS message is a text-only message, whereas an MMS message includes an image or GIF along with the text. Single SMS messages have a character limitation of 160 characters. If an SMS message exceeds the 160 character-count limitation, it is broken up into multiple SMS messages and considered a "multi-part" SMS message. Each individual message has a 153 character count limitation within a multi-part SMS message. MMS messages can have up to 1600 plain-text characters.
Check out these examples below: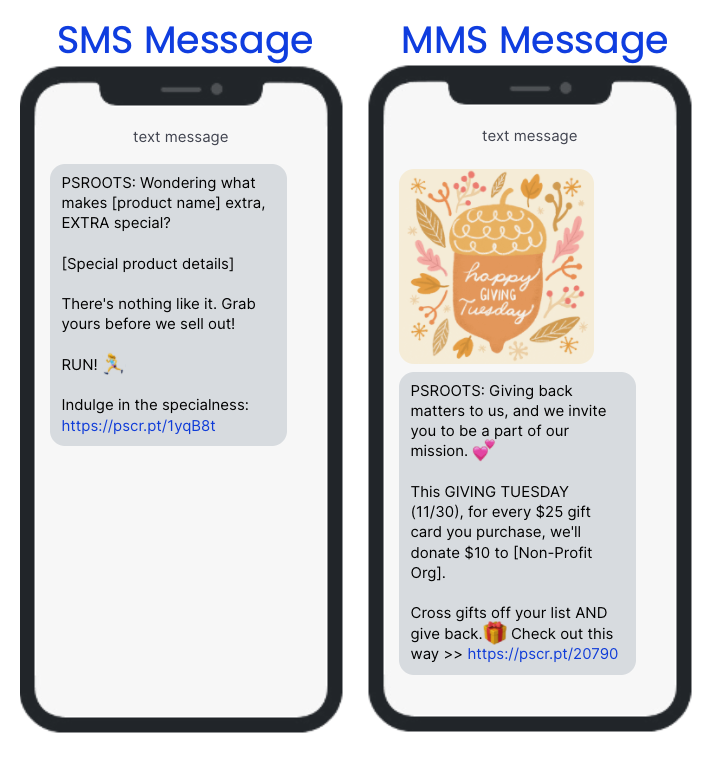 Resources
---
Get Support
---
Have questions? Please feel free to reach out to our wonderful Support team at support@postscript.io or via live chat. You can also submit a support request here!
Need ongoing channel strategy guidance? Please fill out this form and we'll connect you to one of our certified partners.