Is your shop on legacy billing? If you downloaded Postscript before 3/1/2022, then your shop is on legacy or credit-based billing. This article is for you.
Answer
---
It's likely that the total credits needed to send all scheduled campaigns exceed the amount of credits available.
In the example below, a shop has several campaigns scheduled to send. If they do not have enough credits to cover sending all scheduled campaigns, they will receive an "insufficient funds" notification.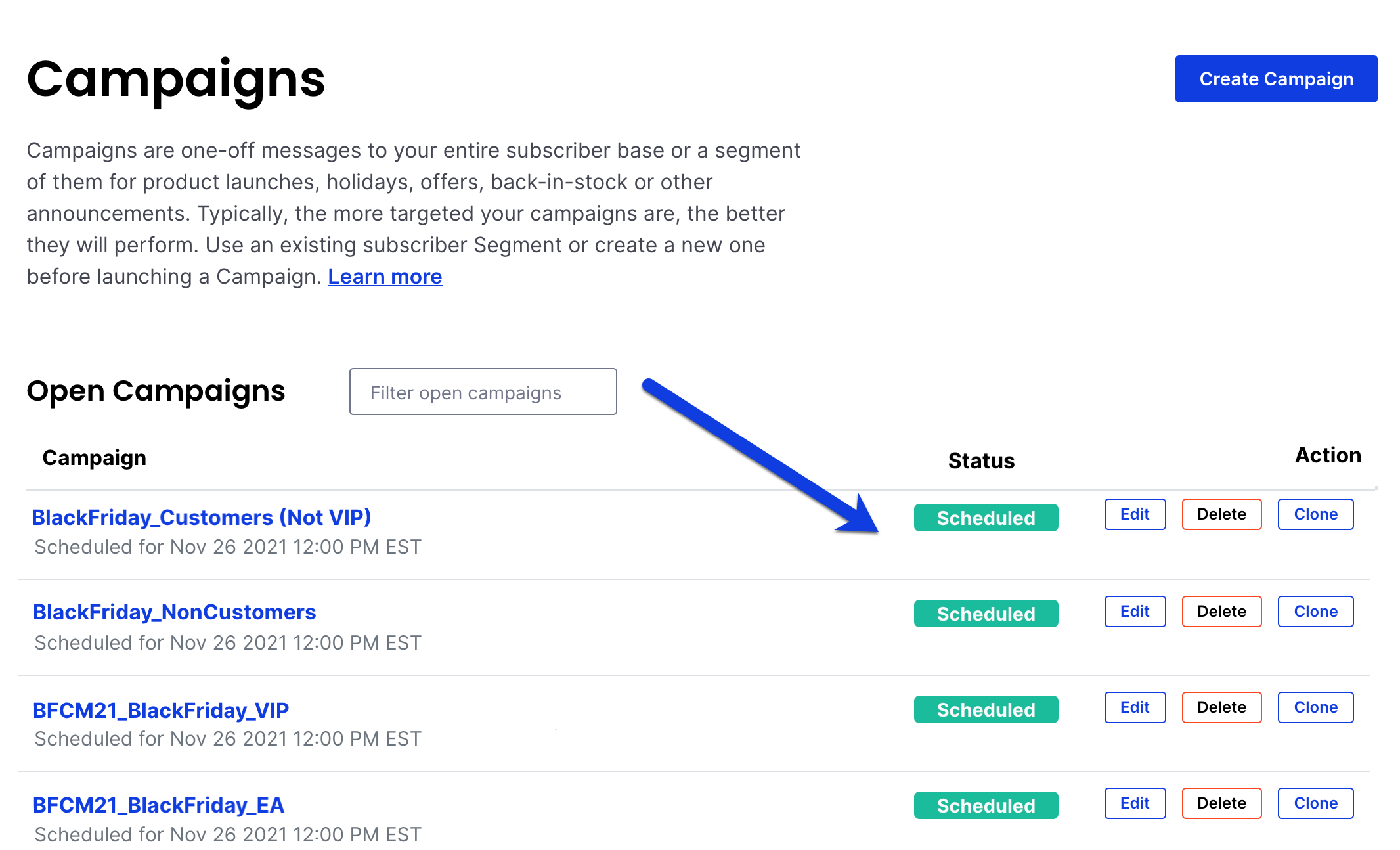 You can view how many credits a single campaign will need to send by selecting the specific campaign from the Scheduled Campaign listing and locating the estimated Credits the campaign will use at the bottom of the preview.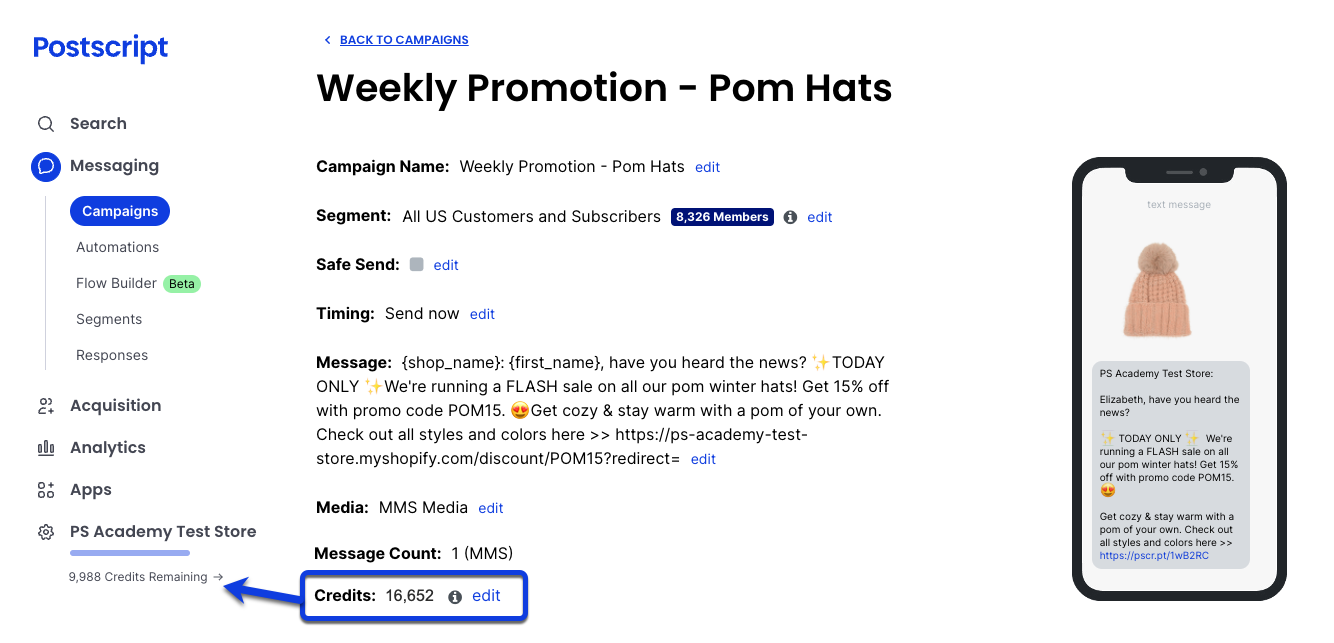 If you need to add additional credits in order to send the campaign, you can do so by upgrading your plan.
Resources
---
Postscript Credits. Learn more about Postscript credits, message types, and available Postscript plans.
Get Support
---
Have questions? Please feel free to reach out to our wonderful Support team at support@postscript.io or via live chat. You can also submit a support request here!
Need ongoing channel strategy guidance? Please fill out this form and we'll connect you to one of our certified partners.