Tip: Select any of the images or GIFs in this article for a closer look.
Postscript handles transactional messages, such as shipping notifications and opt-in confirmation messages. However, in your ecommerce tech stack, you may have other solutions that, in their default setting, send out similar messages. In this article, we troubleshoot the most common sources of these duplicate messages.
The issue
---
Your subscribers have reported receiving multiple text message notifications from your shop. These duplicate messages are related to their transaction, meaning they are messages about an abandoned cart or the shipment or delivery of an order.
What might be happening
---
You may have other platforms or integrations sending transactional texts. An easy way to confirm this is by looking at the phone numbers. 
Your Postscript toll-free number or short code displays at the top of your Keywords page and should match the number sending messages to your subscribers. If your subscribers are receiving duplicate texts from a different number, then you'll need to locate the source of that number.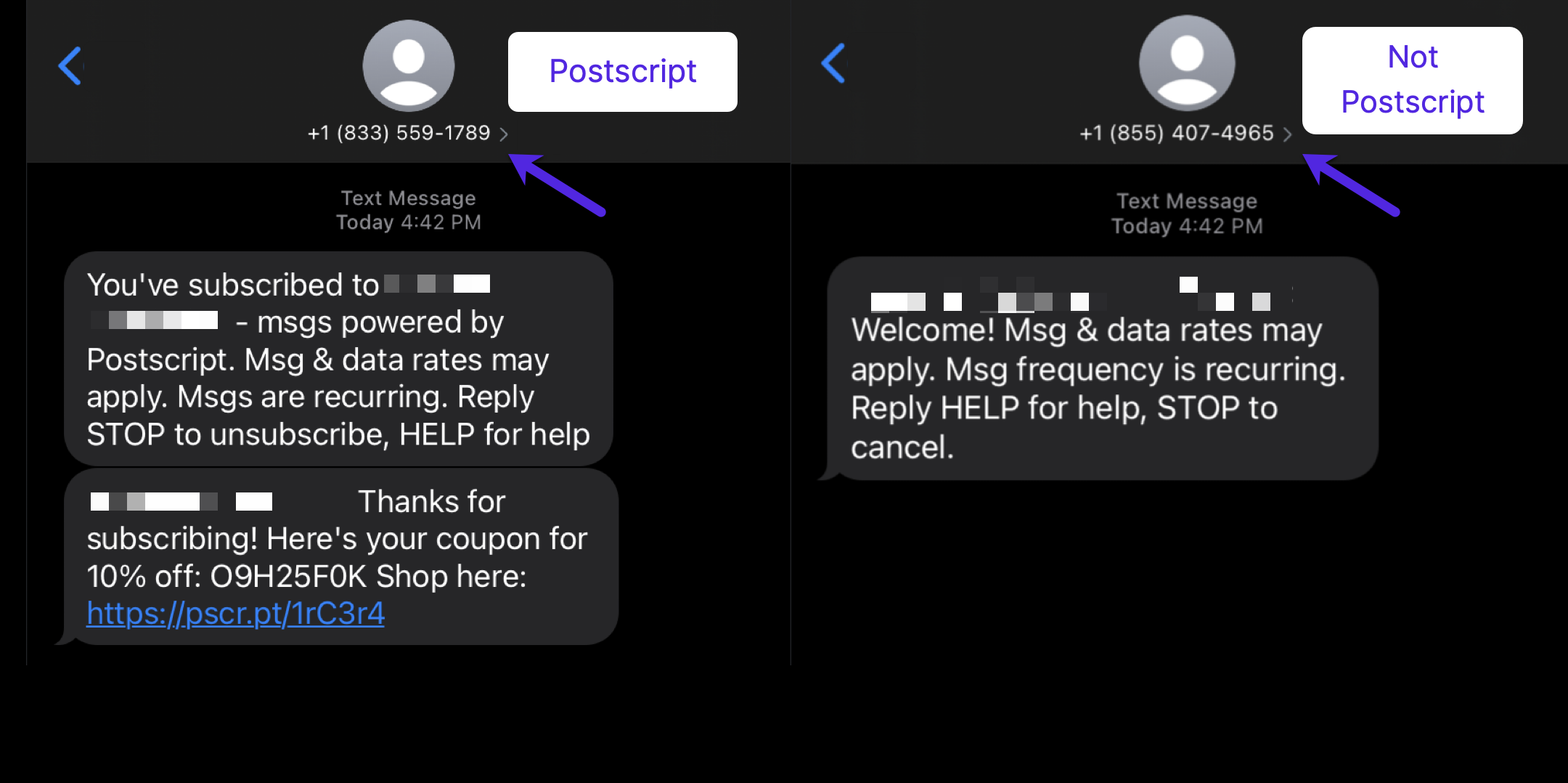 We walk through some possible sources below and the steps you can take to disable the messages.
Risks of sending subscribers messages from two phone numbers
---
Maintaining a clear unsubscribe list - if a subscriber requests to opt out of your promotional messaging, but responds STOP to the transactional messaging thread, they will not be opted out of your promotional messaging since these messages are being sent from two separate numbers. This poses a compliance risk. 
User experience - the user experience of receiving messages from multiple numbers/threads in parallel can be disruptive and cause a lapse in trust between your brand and your subscribers.
Potential spam complaints - your brand may see an increase in spam complaints to carriers which can result in your toll-free number being suspended or messages being filtered by carriers. 
Let's troubleshoot
---
You need to disable Shopify SMS notifications
Your shop may be set up to allow customers to check out using their email or phone number. When a customer checks out with their phone number, Shopify will send them updates regarding their order (e.g, order shipped, order deleted, etc.)
To disable these notifications, you need to edit your shop's settings so that customers can only checkout using their email. Disabling checkout using a phone number does not impact your shop's ability to collect subscribers at checkout. These two fields--where a customer would checkout with their phone number and where a customer would enter their phone number to opt-in to SMS--are two completely different fields.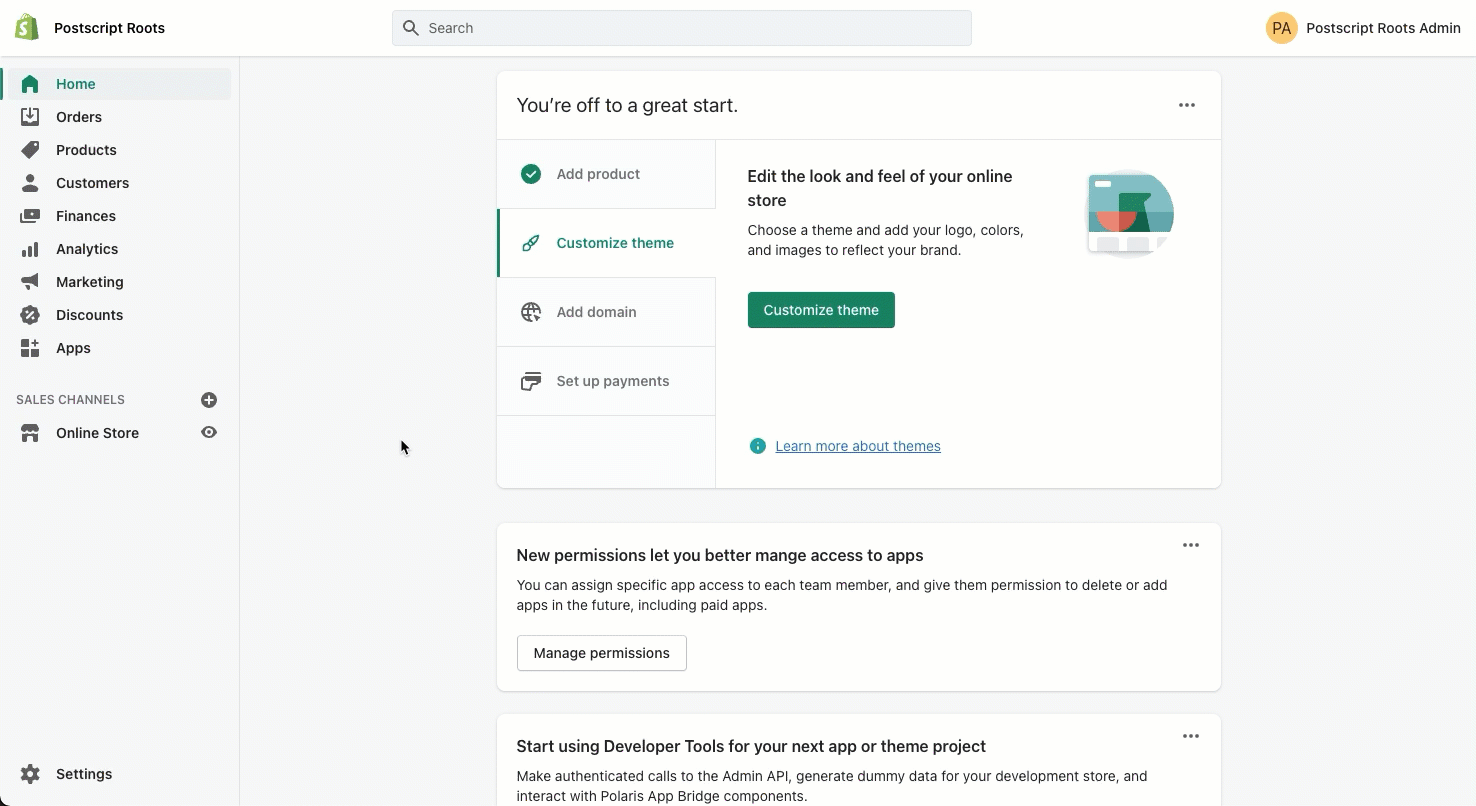 Select Settings in the bottom-left corner of your Shopify dashboard.
Select Checkout from the side menu.
Locate the Customer contact section.
Under To checkout, select the Customer can only check out using email option.
Save your changes.
You need to release your Klaviyo SMS number
If you use Klaviyo, you may have SMS enabled. If that's the case, transactional messages might be sent from the phone number assigned to your account. You can stop the messages by releasing your sending number.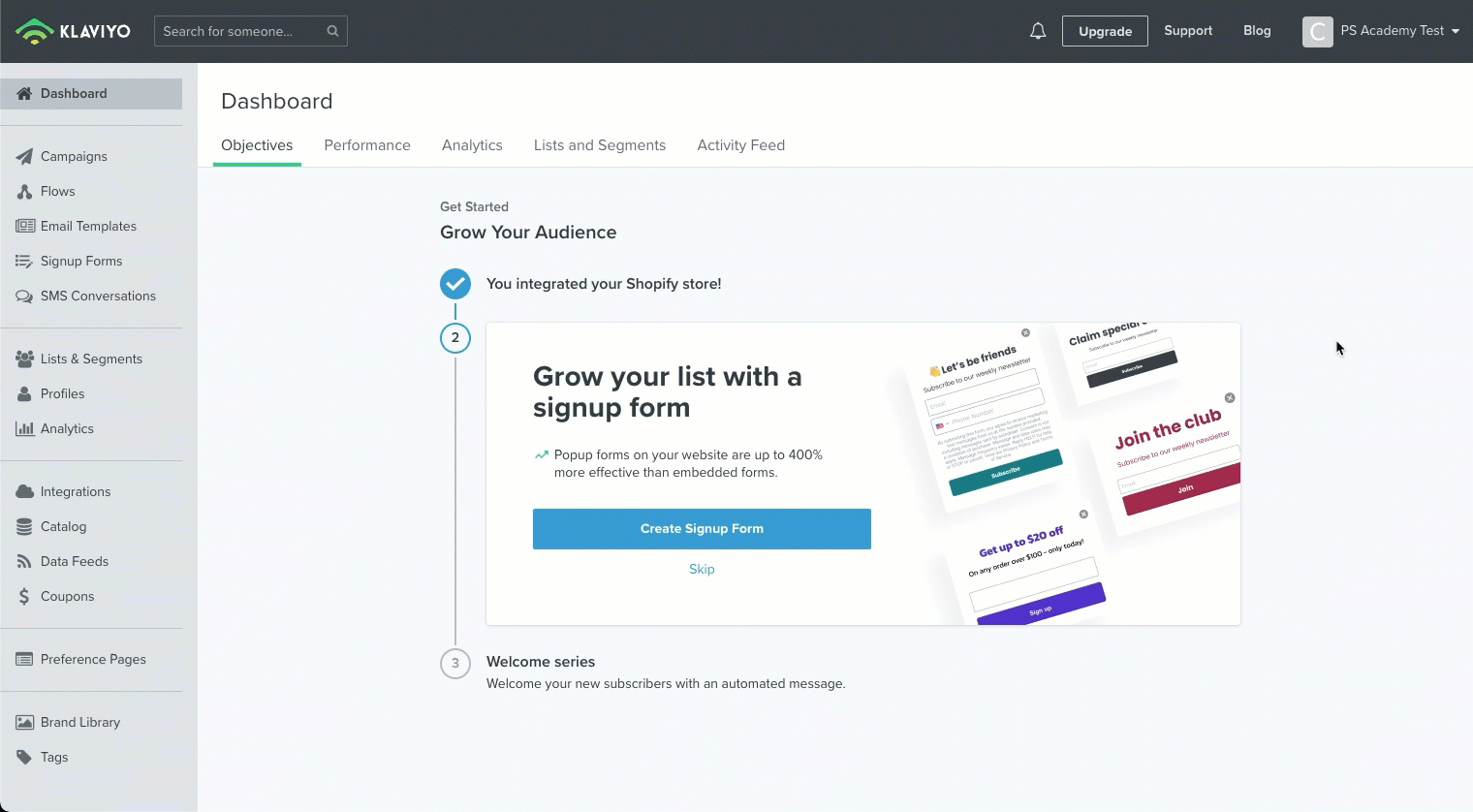 Select your shop name in the top-right corner of your Klaviyo dashboard, then select Account
Select Settings

 

from the menu bar at the top of your Account page, then choose

 

SMS.
Ensure that you do not have SMS configured. This includes having a sending number. If you have a sending number, select the three-dot icon on the far right of the number's row and select

 

Release Number.
Confirm your action by selecting Release Number

 

on the popup.
Get support
---
Still having issues? Please feel free to reach out to our wonderful Support team at support@postscript.io or via live chat. You can also submit a support request here!
Need ongoing channel strategy guidance? Please fill out this form and we'll connect you to one of our certified partners.