Tip: Select any of the images or GIFs in this article for a closer look.
Coupons and discounts are a great way to reward subscribers who've opted into SMS, or re-engage subscribers and customers who haven't purchased in a certain amount of time.
What are Coupons?
---
Ecommerce coupons are codes (e.g., SAVE10 or 3XDT56K) you can enter during the checkout process to receive a discount on your order.
Coupons typically offer a discount in the form of a fixed dollar amount, percentage, or free shipping. Coupon behavior will differ based on the platform where you create the coupon.
You can use two types of coupons in Postscript: Postscript coupons and Shopify coupons. However, there are certain situations where you should use one coupon over the other. This article walks through a few of those scenarios.
Create Unique Coupons for Each Subscriber
---
Postscript converts coupon tags in an automation message or keyword reply to a coupon code unique to the subscriber. This makes it easier to control how often a specific promotion offer is redeemed while still ensuring each customer who receives a welcome series or loyalty code has a chance to use it. Postscript coupons auto-apply to a shopper's cart when they follow the link from your message.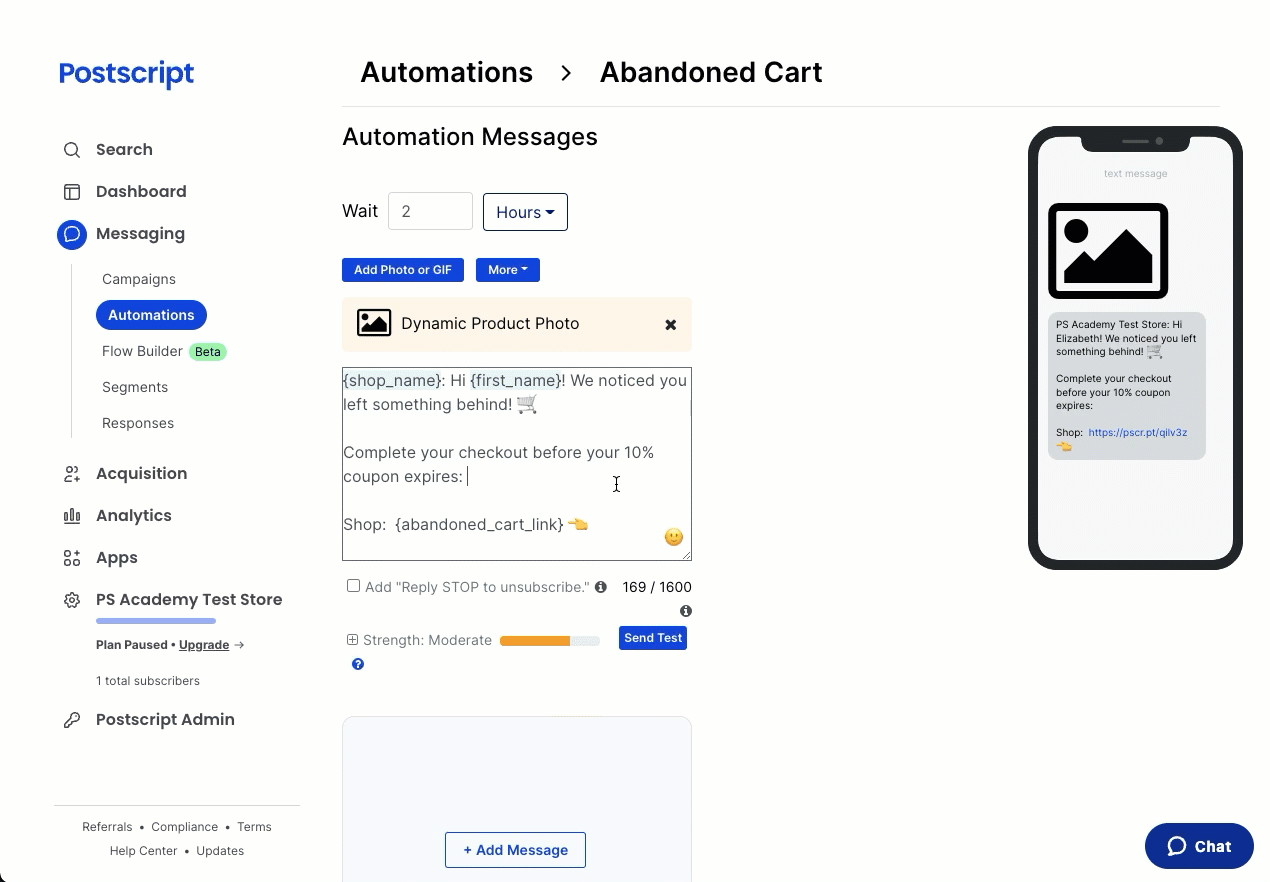 Include Coupons in a Campaign
---
You can use Postscript coupons in automations and keyword replies, but not campaigns. That's where Shopify discount codes come in handy. You can state the discount code in the body of your campaign, or insert a discount link that will auto-apply the discount to a shopper's cart when they follow the link from your campaign message.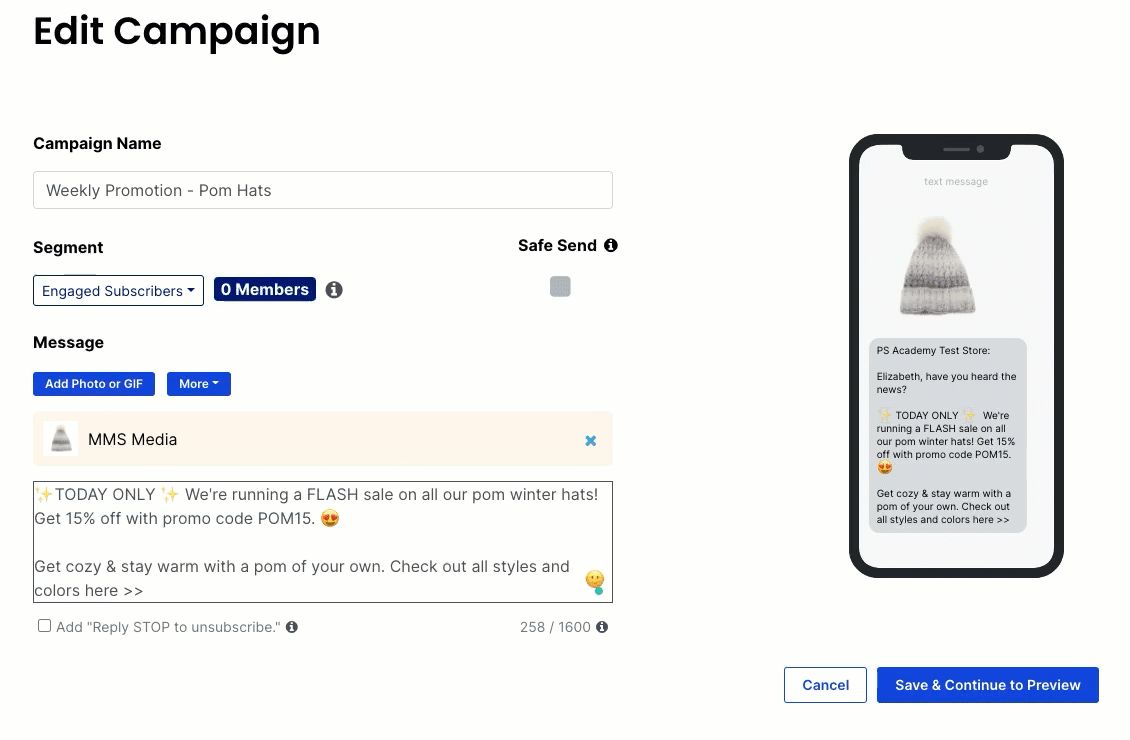 Specify a "Free Shipping" Option
---
While Postscript coupons provide a "Free Shipping" option, customers can apply the free shipping offer to any shipping option regardless of the cost. If you wish to limit free shipping to specific countries or up to a specific amount, you'll want to use a Shopify discount code.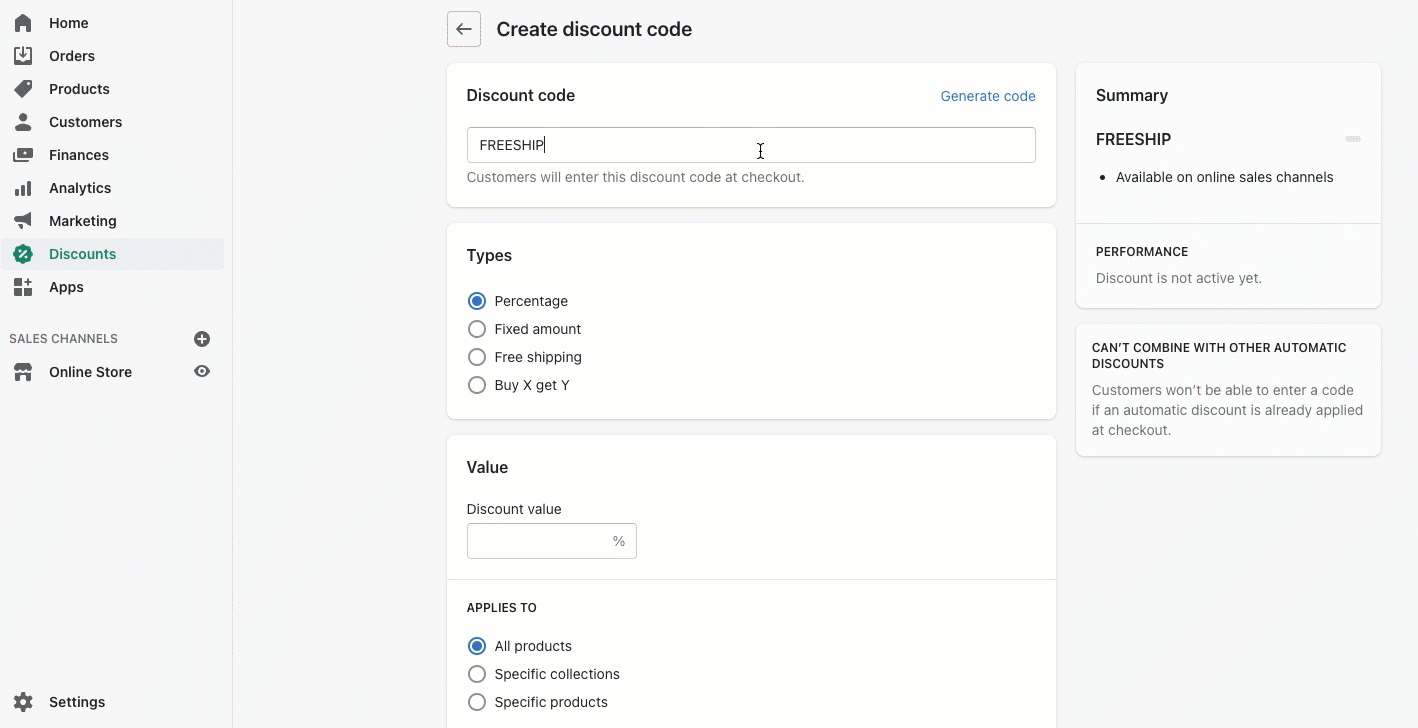 Get Support
---
Have questions? Please feel free to reach out to our wonderful Support team at support@postscript.io or via live chat. You can also submit a support request here!
Need ongoing channel strategy guidance? Please fill out this form and we'll connect you to one of our certified partners.