Tip: Select any of the images in this article for a closer look.
Postscript segments help you target subscribers and customers based on historical data to ensure you are sending the right message, to the right person, at the right time. With segments, you can increase your ROI and fully engage your audience with more personalized experiences.
Why Clone a Segment
---
We encourage shops to segment and target subscribers as often as possible, which is why we've made it even easier to create segments for your needs with our clone segments feature.
No more copying and pasting filters to create variations on a similar segment (ex: targeting the same segment of subscribers with different product recommendations).
Quickly create and organize A/B group testing.
Create more detailed segments off a base segment (ex: identify a group of subscribers but create variations on their total spend).
Clone segments from one Postscript store to another.
Clone a Segment
---
You can clone a segment by first selecting Segments in the side menu of your Postscript dashboard.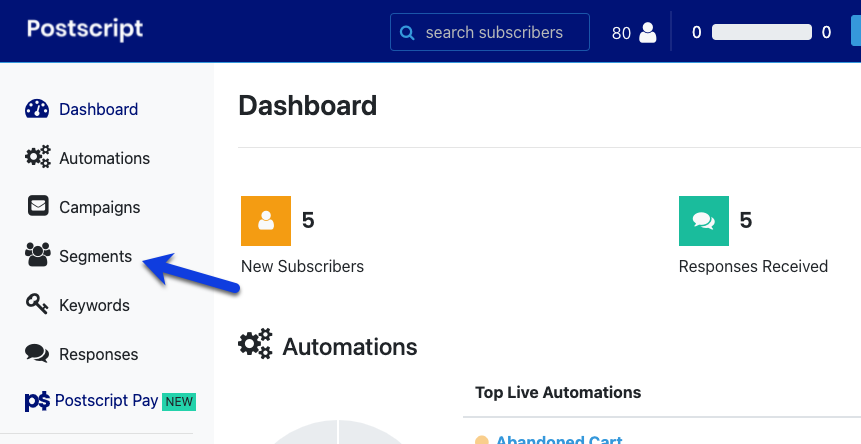 Locate the segment you wish to clone, then select Clone on the far-right of the segment's row.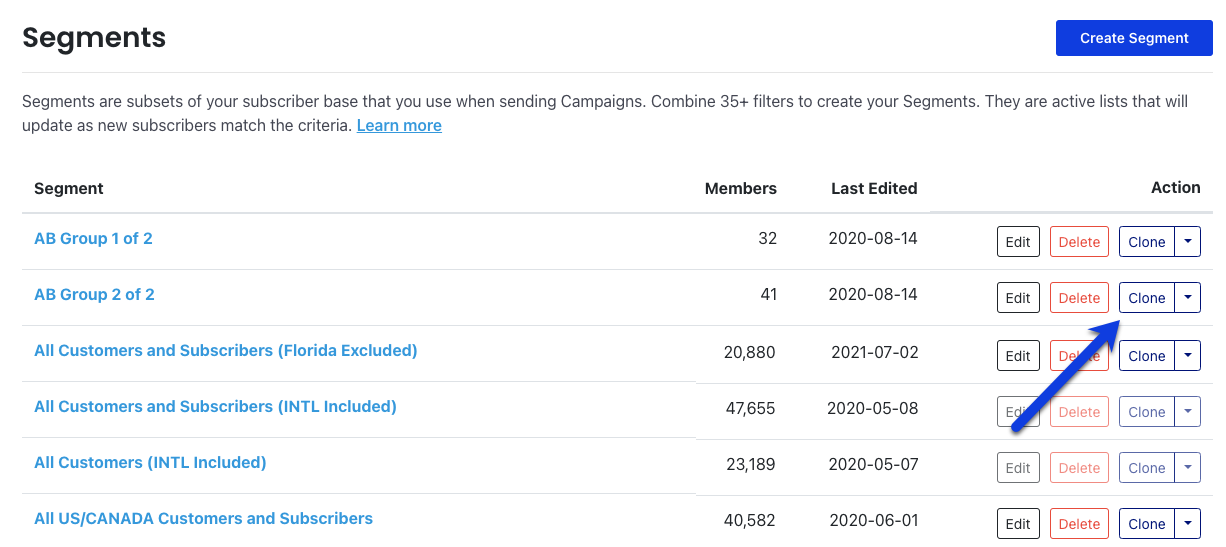 Tip: If you have more than one Postscript store, then you will see a drop-down arrow to the right of the Clone button. If you have a segment you want to clone to another one of your stores, then select that store from the drop-down list. You can then switch to your other store, locate the copied segment, and make changes as needed.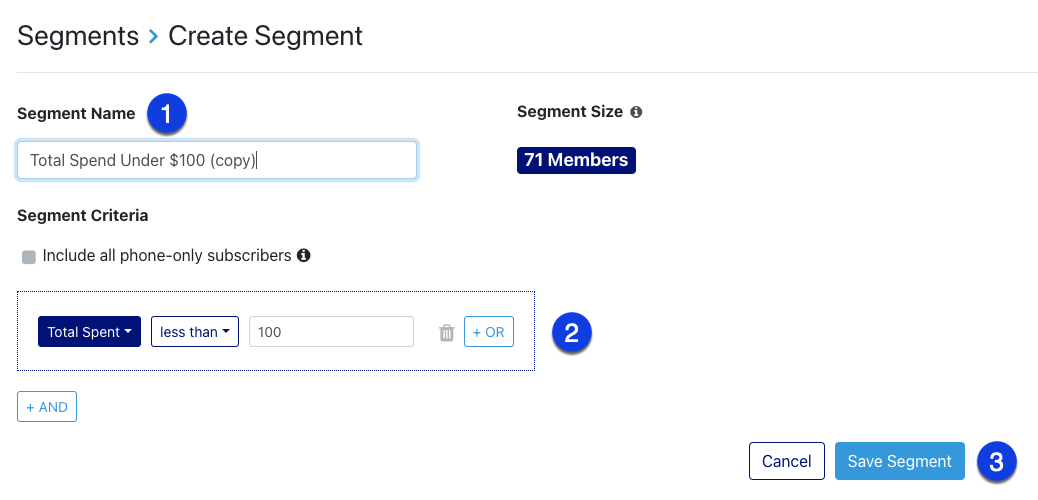 Segment Name. Rename your cloned segment so it more specifically calls out who you are targeting.
Segment Criteria. Refine, remove, and/or add additional criteria points as needed.
Save.
Get Support
---
Have questions? Please feel free to reach out to our wonderful Support team at support@postscript.io or via live chat. You can also submit a support request here!
Need ongoing channel strategy guidance? Please fill out this form and we'll connect you to one of our certified partners.