Tip: Select any of the images in this article for a closer look.
Postscript integrates with Wisepops, allowing you to share information between the two solutions. 
About Wisepops
---
Wisepops helps you design engaging and interactive popups, banners, and forms that support your marketing goals. By linking your Wisepops account with Postscript, you can collect SMS subscribers through these Wisepops tools.
Why You Should Enable Wisepops
---
Create a "Spin to Win" popup experience to collect SMS subscribers.
Enable both desktop and mobile popups, forms, and banners.
Choose from 60+ templates (or create your own from scratch).
Create a Postscript API Key
---
Select your store name in the top menu of your Postscript dashboard, then select API from the drop-down list.
In the top-right corner of the API page, select Create Security Key Pair.
Select Show in the Private Key column to reveal your API key. Copy this key or write it down.
Sync Your Wisepops Popup with Postscript
---
Once you have copied your Postscript private API key, you can sync a Wisepop popup, form, or banner. 
Log in to your Wisepops account and select the popup, form, or banner you wish to link.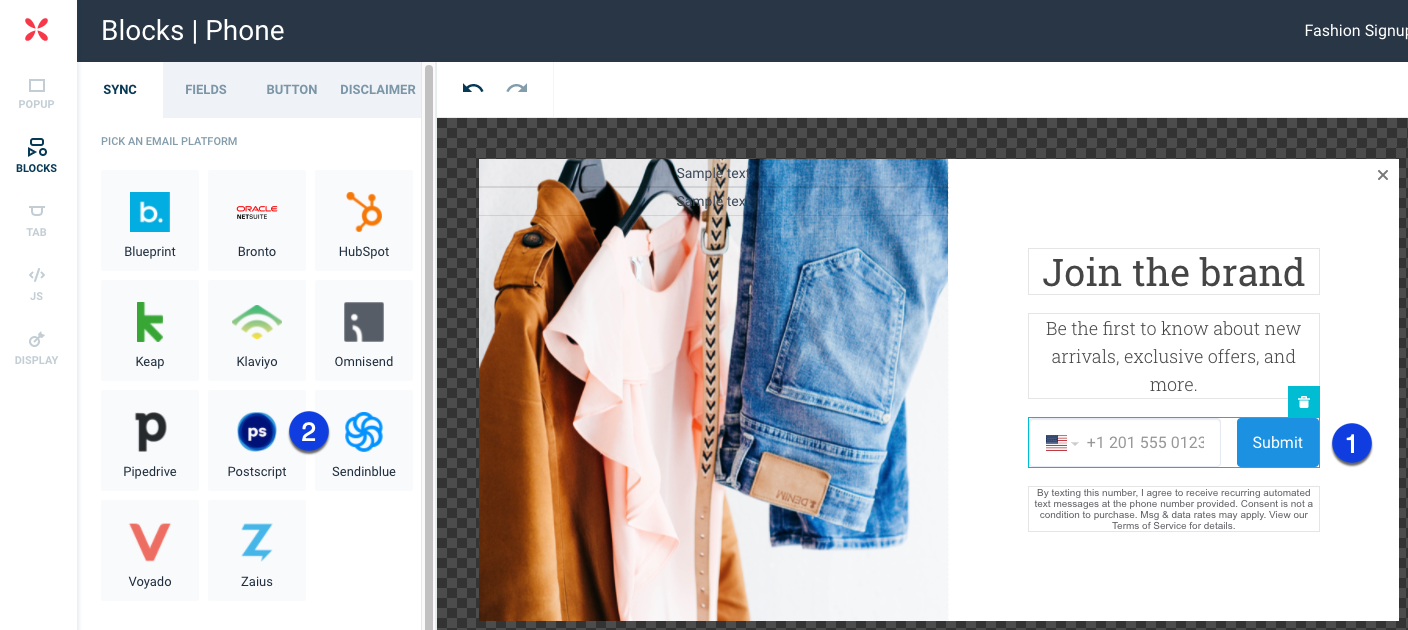 Phone field. Select the phone field within the popup, form, or banner.
Sync tab. Highlighting the phone field brings up the Sync tab. Select Postscript from the integrations list on the left side of the popup.
API Key. Paste your Postscript private API key in the popup, then select Submit.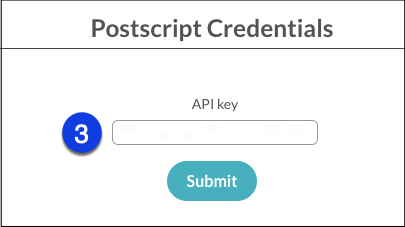 Your last step is to select a keyword or list in Wisepops. You can create a new keyword for this list, or select the one you've used for a previous campaign.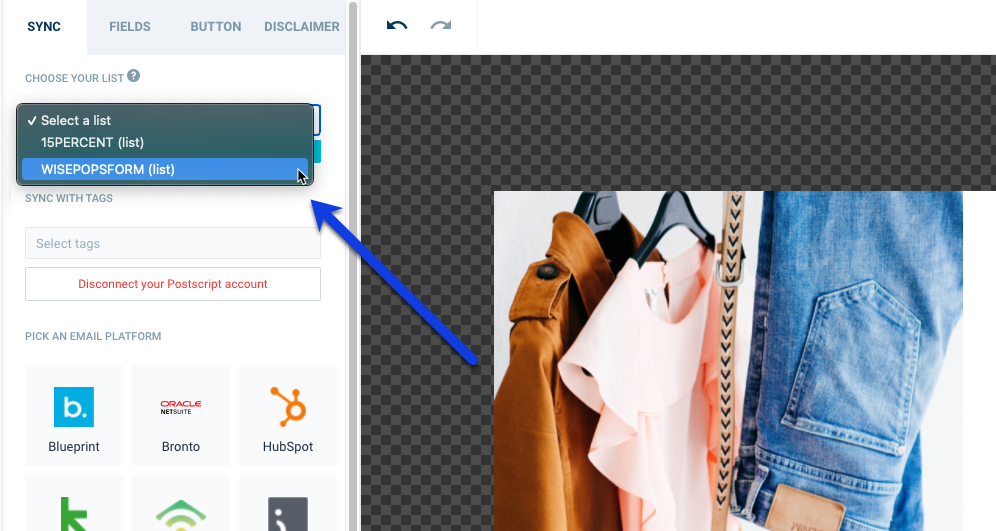 Create a new keyword if:

This is a new form or popup and you want Postscript to keep track of which subscribers opt-in via this form or popup.
You want to be able to target subscribers to this form with a specific welcome series, automation, or campaign.

Link to an existing keyword if:

You've created a new popup or form design and simply wish to replace the older design.
Note: Once you have entered your Postscript API key on one form, Wisepops stores the API key for future forms with a phone field. However, you will still need to select a keyword for each form.
Compliance Language Requirements
---
When collecting subscribers, the TCPA requires you to include necessary compliance language that informs visitors that they are opting into SMS messaging from your store.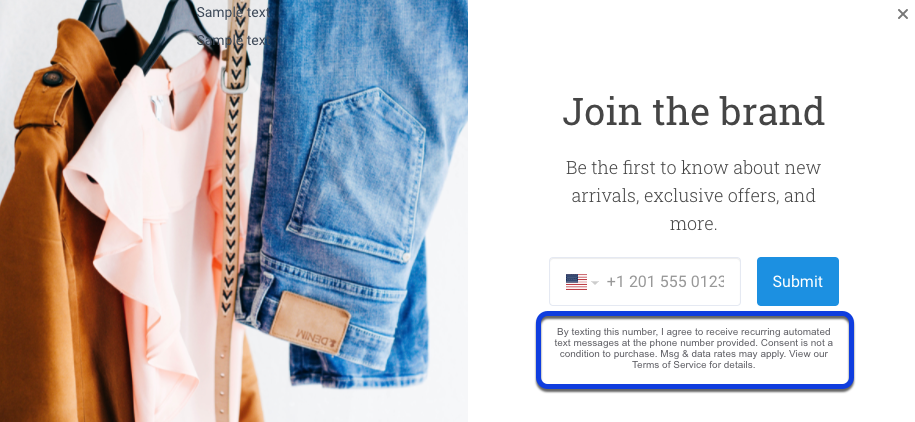 We recommend you include the following language beneath the field you use to collect phone numbers:
*I agree to receive recurring automated marketing text messages (e.g. cart reminders) at the phone number provided. Consent is not a condition to purchase. Msg & data rates may apply. Msg frequency varies. Reply HELP for help and STOP to cancel. View our Terms of Service and Privacy Policy.
Get Support
---
Have questions? Please feel free to reach out to our wonderful Support team at support@postscript.io or via live chat. You can also submit a support request here!
Need ongoing channel strategy guidance? Please fill out this form and we'll connect you to one of our certified partners.