We've launched a new update for your Analytics dashboard—Subscriber Analytics. You can locate Subscriber Analytics by selecting Analytics in the side menu of your Postscript dashboard, then selecting Subscribers.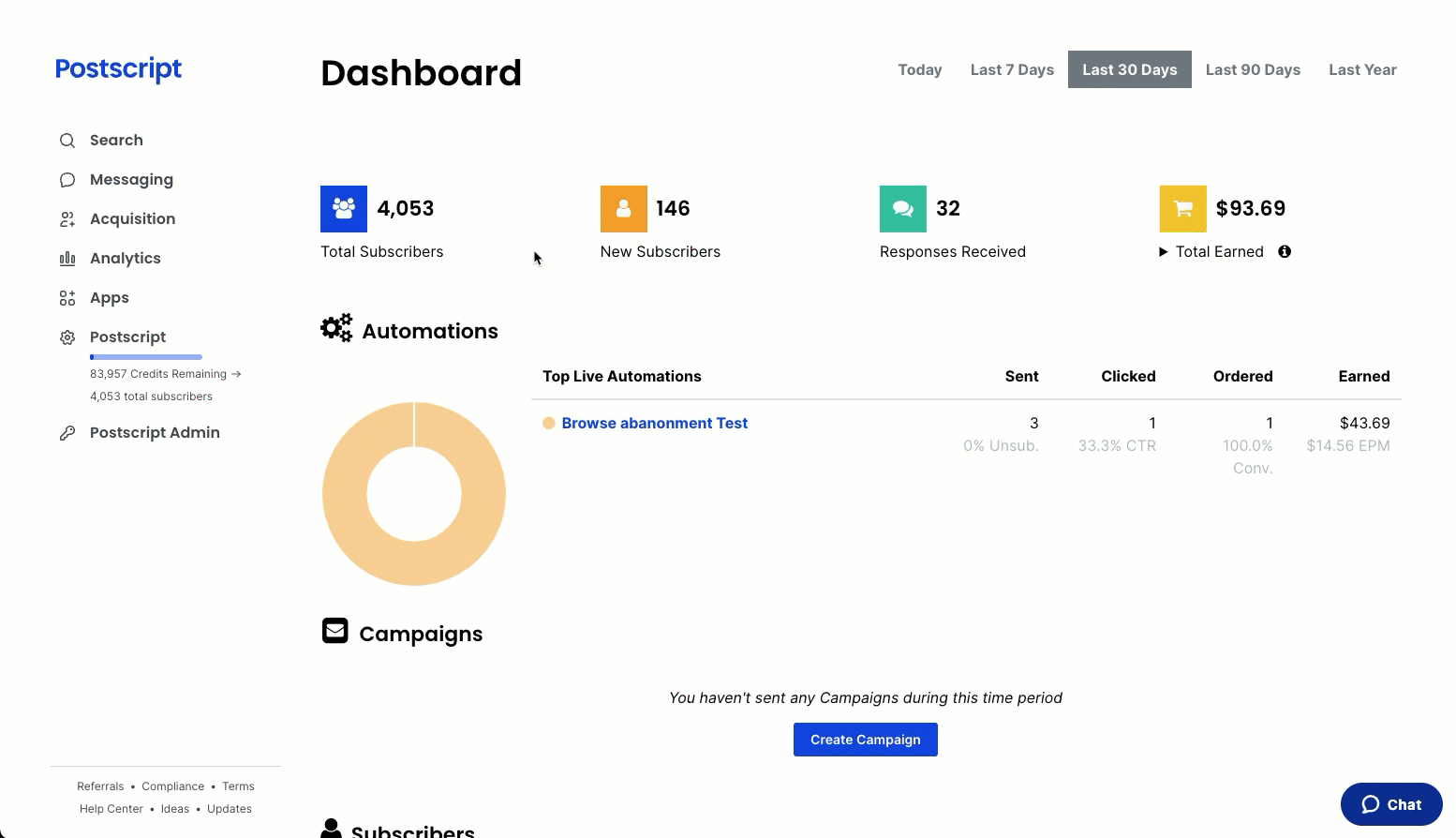 What is Subscriber Analytics?
---
With Subscriber Analytics, you can get a more in-depth look at your subscribers and their behavior. For example, you can view what opt-in sources are bringing you the most subscribers versus the opt-in sources that aren't performing as well.
These insights allow you ask yourself important questions, such as
Are keyword subscribers more valuable than checkout subscribers?
Do some keywords perform better than others?
How are my opt-in channels performing over time?
Want to see the update in action? Check out the video below for a walkthrough.
Get Support
---
Have questions? Please feel free to reach out to our wonderful Support team at support@postscript.io or via live chat. You can also submit a support request here!
Need ongoing channel strategy guidance? Please fill out this form and we'll connect you to one of our certified partners.