Have you upgraded to one page checkout?
This article is for merchants who have upgraded to one page checkout. To learn how to activate SMS collection at three-page checkout, see
here
.
With Shopify, you can compliantly collect SMS subscribers during the checkout process and have those subscribers flow through to Postscript. By collecting SMS subscribers at Shopify checkout, you can grow your list of high-intent SMS subscribers for re-targeting.
Below, we've highlighted some key information about SMS collection at checkout:
Subscribers who opt-in at Shopify Checkout fall under the Subscriber Created (Keyword, Popup, API) trigger filter category. This means they will receive any welcome series automation triggered with this filter. (Note: Subscribers opting in via a Shopify Plus checkout will not be included in this category).
Postscript will collect SMS subscribers via Shopify Checkout after the order is placed.
Abandoned cart and cart recovery automations will trigger when a subscriber is already actively subscribed to your SMS program.
Activate SMS Collection at One-Page Checkout
---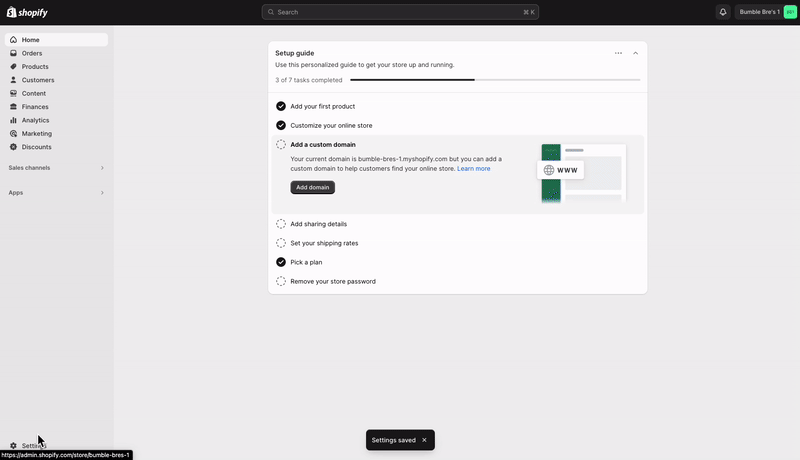 Within your Shopify admin, head to Settings, then Checkout
Under the header Customer contact method, locate the sub-header Select what contact method customers use to check out. Select Email.
On the same page, under the header Customer information, locate the sub-header Shipping address phone number. Select Optional.
In the section below Customer information, labeled Marketing options, check the box next to SMS.

Note: If you are a Shopify Plus merchant and have upgraed to Checkout Extensibility, please skip this step.

Save your changes in the upper right-hand corner. Then scroll down and click the Manage Checkout Language button at the bottom of the page.
Locate the Phone tooltip field about three-fourths of the way down the page.
Enter the compliance language below, replacing each URL placeholder with the URLs for your shop's Terms of Service and Privacy Policy.

Send me updates about my order! Message and data rates apply. View our Terms of Service [mystore.com/policies/terms-of-service] and Privacy Policy [mystore.com/polices/privacy-policy].

Note: If you are unsure of your shop's terms of service and privacy policy URLs, check with your CSMs. We recommend testing each URL before entering them into the phone tool tip to ensure you've entered the correct URLs.

Save your changes in the upper right-hand corner.
Get Support
---
Have questions? Please feel free to reach out to our wonderful Support team at support@postscript.io or via live chat. You can also submit a support request here!
Need ongoing channel strategy guidance? Please fill out this form and we'll connect you to one of our certified partners.