Who gets this?
Shops on Postscript's Growth, Professional, and Enterprise plans have access to live chat and email support.
Learn more about
Postscript plans
or upgrade your plan
here.
Postscript's Customer Experience Advocate Team is happy to answer your questions, troubleshoot issues, and help you navigate the Postscript app.
You can live chat with our team Monday through Friday from 6:00 am to 5:00 pm PT. If you need support outside of business hours, you can still contact the team using our chat widget and a member of our Customer Experience Advocate Team will follow up with you during business hours. Alternatively, you can email the team at support@postscript.io.
To live chat with our team, select the purple Chat widget in the bottom-right corner of your Postscript dashboard.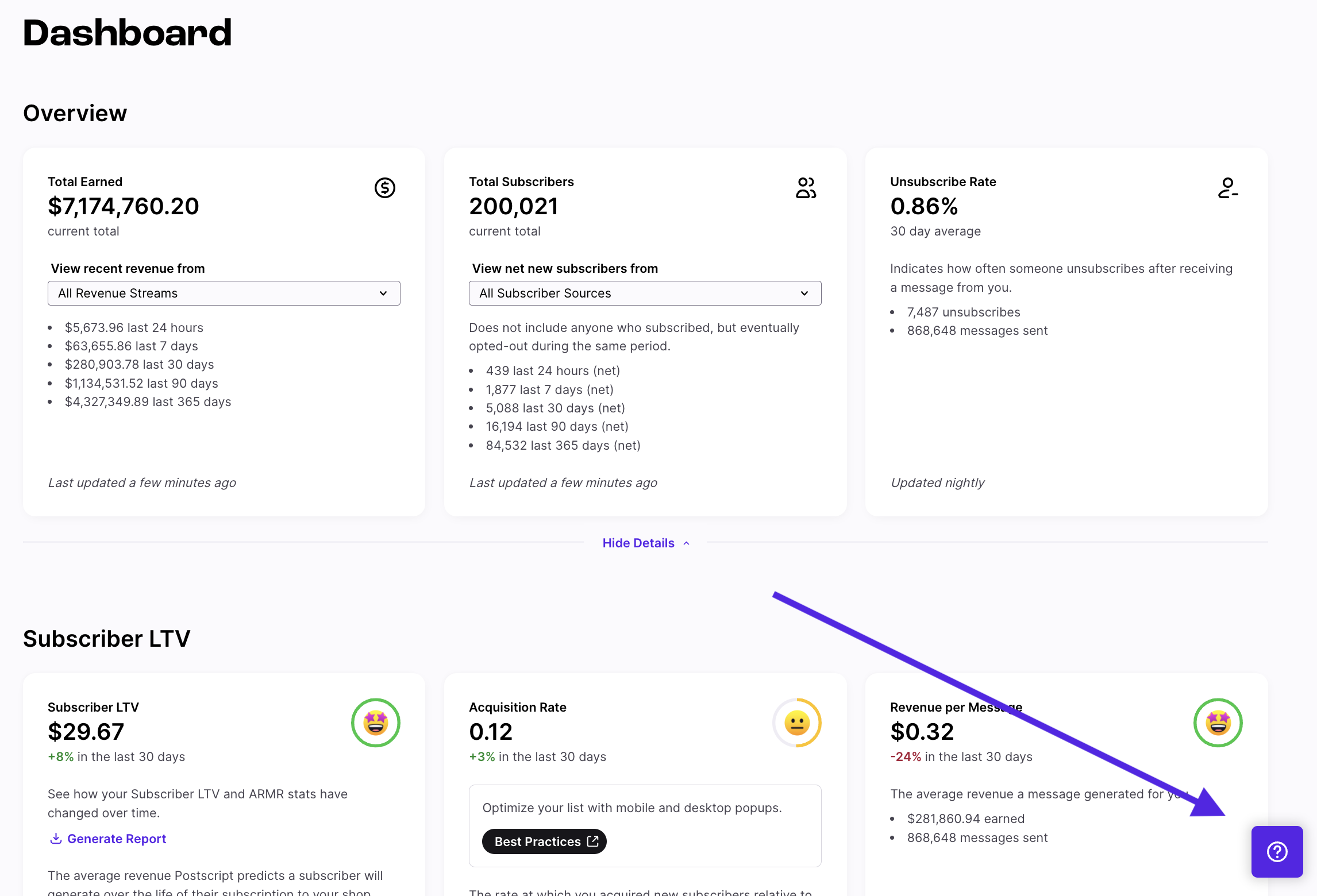 Save Your Chat Conversation
---
At any point during your chat conversation, you can request the chat conversation transcript emailed to you.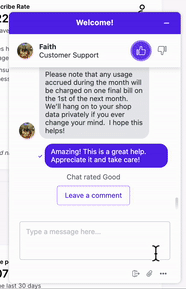 Select the three-dot icon in the bottom-right corner of your chat window.
From the popup menu, select Email transcript.
The email field pre-populates with the contact email assigned to your store. You can edit this email if needed, then select Send.
We'll email you the chat conversation transcript once your chat conversation ends.
Get Support
---
Have questions? Please feel free to reach out to our wonderful Support team at support@postscript.io or via live chat. You can also submit a support request here!
Need ongoing channel strategy guidance? Please fill out this form and we'll connect you to one of our certified partners.