Tip: Select any of the images or GIFs in this article for a closer look.
Keywords are one of the easiest ways to grow your subscriber list. You can include a keyword in a website banner or popup, social media campaigns, emails, printed marketing materials, videos, and more.
If you use a keyword for a particular promotion that ends, or if you no longer use a keyword, then you can delete the keyword by selecting Delete to the far-right of the keyword.
Postscript archives deleted keywords, meaning you can easily view them later if needed.
Access Deleted Keywords
---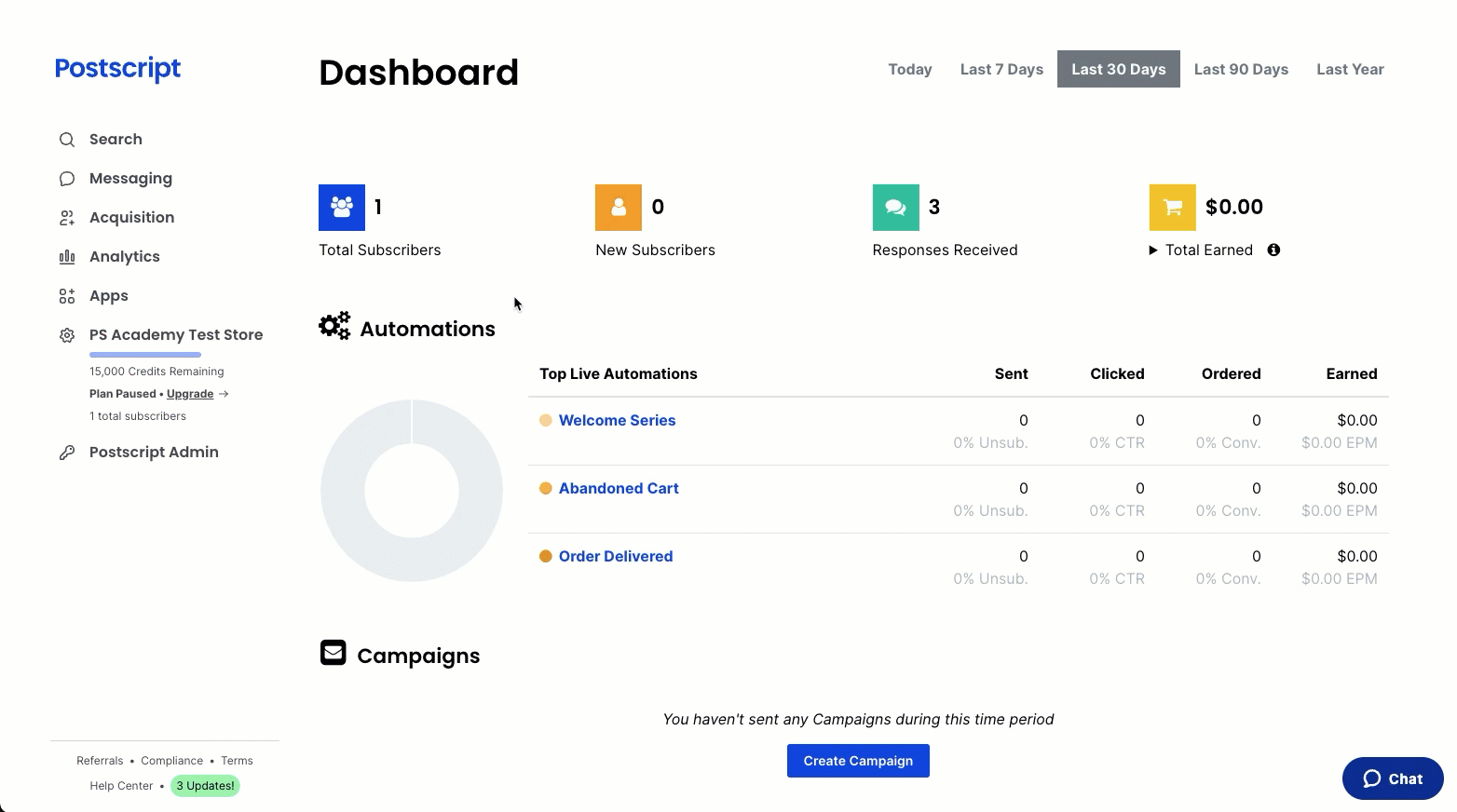 Select Acquisition in the side menu of your Postscript dashboard, then select Keywords.
Locate the Show drop-down on the far-right of the page, and select Deleted from the options listed.
You can select the name of a deleted keyword to view historical data such as total clicks, total orders, and total earned from the keyword.
You can also add notes, such as information regarding a particular promotion you used the keyword for or dates that promotion ran.
If you wish to use the keyword again, you will need to create the keyword using the Create Keyword button in the top-right corner of the page.
Get Support
---
Have questions? Please feel free to reach out to our wonderful Support team at support@postscript.io or via live chat. You can also submit a support request here!
Need ongoing channel strategy guidance? Please fill out this form and we'll connect you to one of our certified partners.