Tip: Select any of the images or GIFs in this article for a closer look.
Postscript integrates with Yotpo, allowing you to share information between the two solutions.
About Yotpo
---
Yotpo allows stores to reward their customers with points, discounts, or free products when they write reviews for their merchandise. Yotpo helps increase repeat customers and build trust with future customers using user-generated content.
Why You Should Set Up Yotpo
---
Build rewards & referrals programs to engage existing customers and reach new ones.
Collect and showcase user-generated content.
Create an incentive strategy that meets the unique needs of your brand.
Locate Your Yotpo API Key
---

From your Yotpo dashboard, select Settings.
Locate your API Key and GUID. Copy these or write them down. You will need to enter this information in Postscript.
Enable Yotpo in Postscript
---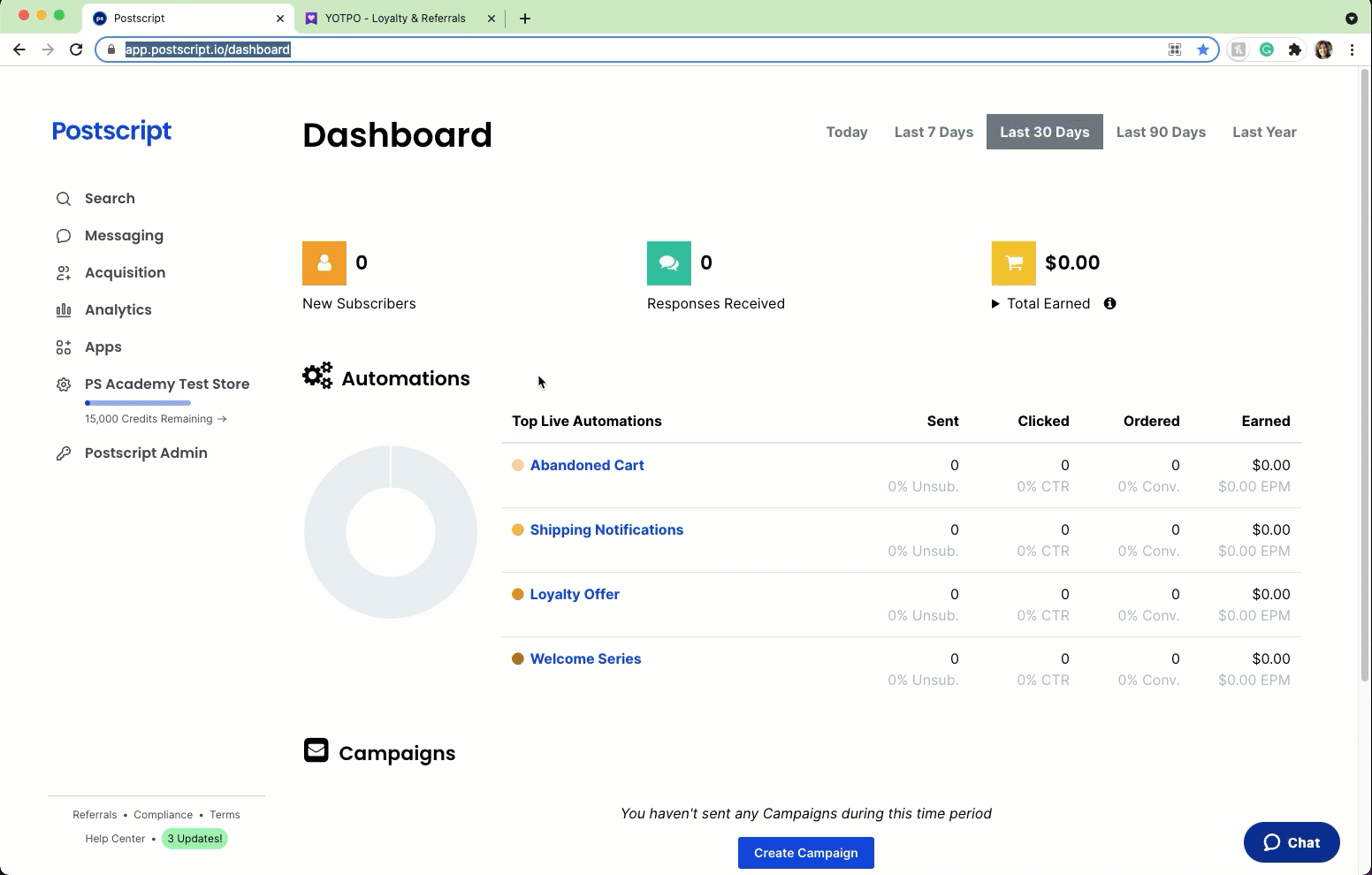 Select Apps in the side menu of your Postscript dashboard, then select Reviews & Loyalty.
Locate and select Yotpo.
Paste your Yotpo GUID and Yotpo API Key in the corresponding fields.
Select Save Integration in the top-right corner of the page.
Create a Yotpo Automation
---
You can create an automation message that updates customers on their point balance. You could set the trigger as order created, or once an order has been delivered.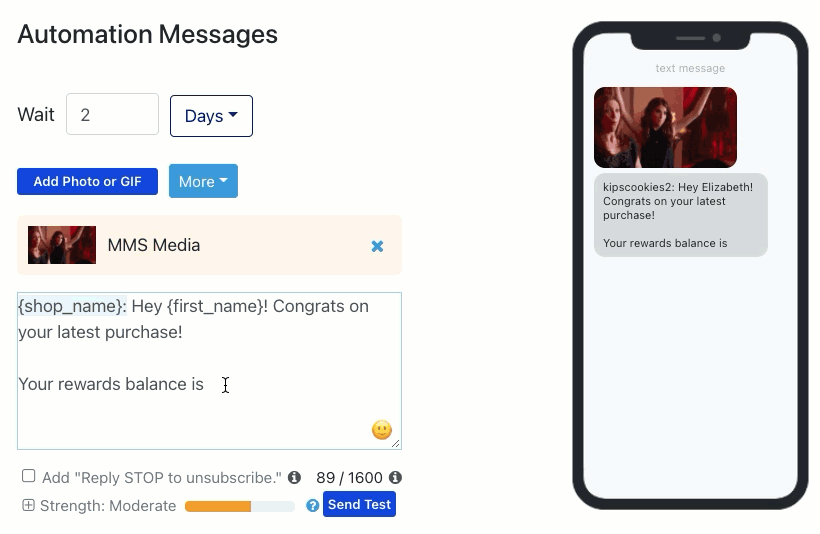 Place your typing cursor where you want the Yotpo balance tag to go in the message.
Select the blue More button above the message field, then select Add Tag from the options listed.
Choose Yotpo Points Balance from the drop-down, then select the blue Insert Tag option.
You can see the tag in the message field and can preview how it will display to your subscriber in the dynamic phone preview on the right side of the page.
You should now be all set to get started with Yotpo!
Get Support
---
Have questions? Please feel free to reach out to our wonderful Support team at support@postscript.io or via live chat. You can also submit a support request here!
Need ongoing channel strategy guidance? Please fill out this form and we'll connect you to one of our certified partners.